As Head of Information System, one of the essential missions is to maintain in operational condition its computer equipment and infrastructure.
The solution of ServiceNav supervision is designed to help you with this daily task.
So what are some of the reasons why you might choose ServiceNav to monitor your IT assets?
Here are a few of them:
1 - Have a real-time visibility of the IS.
Rather than connecting to all your administration consoles, you might as well have a central application synthesizing all your problems.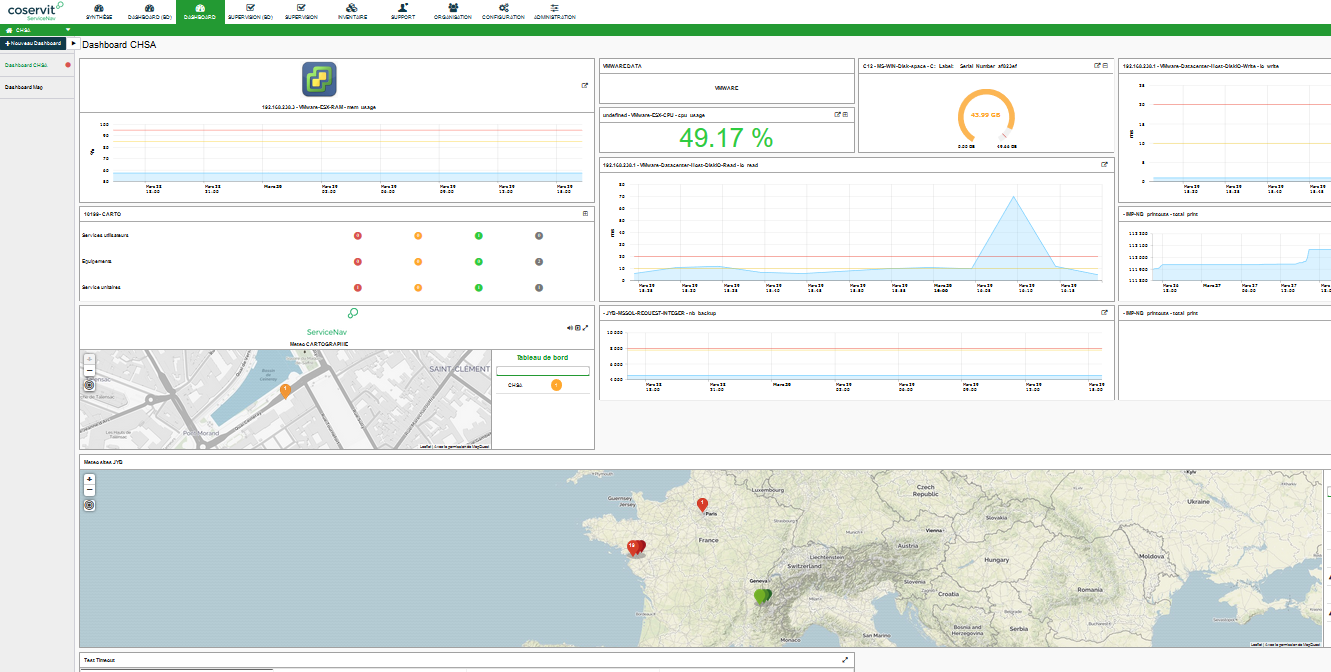 2 - Anticipate and reduce service interruptions
| | |
| --- | --- |
| | By adding adapted control points with alert thresholds, you can anticipate breakdowns. |
3 - Facilitate diagnosis in case of failure
| | |
| --- | --- |
| | By using our weather services you can graphically visualize the various problems and make an accurate diagnosis in a few seconds. |
4 - Reacting quickly in the event of an incident
| | |
| --- | --- |
| | Email, sms, push or syslog notifications will alert you as soon as an event occurs. |
5 - Reduce losses and costs related to service disruptions
With our action models it is possible to take remedial action : restart a process in error, launch a command on a server ...
6 - Facilitating communication
| | |
| --- | --- |
| | With the availability and performance reports you can communicate with your management or your technical teams, provide information on the availability of user services, compare them with the commitments defined in the outsourcing-customer relationship, anticipate medium-term values, .... |
7 - Produce monitoring indicators
Numerous indicators are available, each control point can go back up one or more metrics/statistics for a fine and detailed analysis of the behavior and consumption of your IS.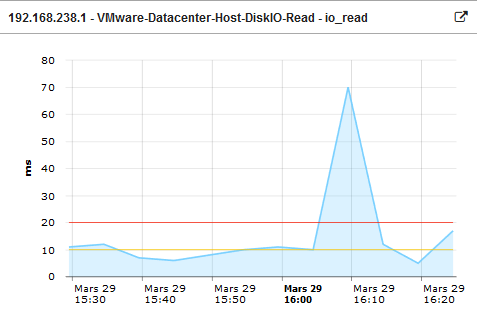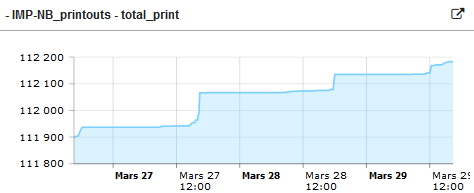 8 - Serve for Problem Management (ITIL - root cause eradication)
With our ITSM integrations, it is possible to declare your tickets directly in the interface and track them. You can also add comments on your checkpoints and keep the history.

9 - Increasing the availability and reliability of the infrastructure
The calculation of the availability rate of user services are used to make decisions to make your IS more reliable. The changes are argued.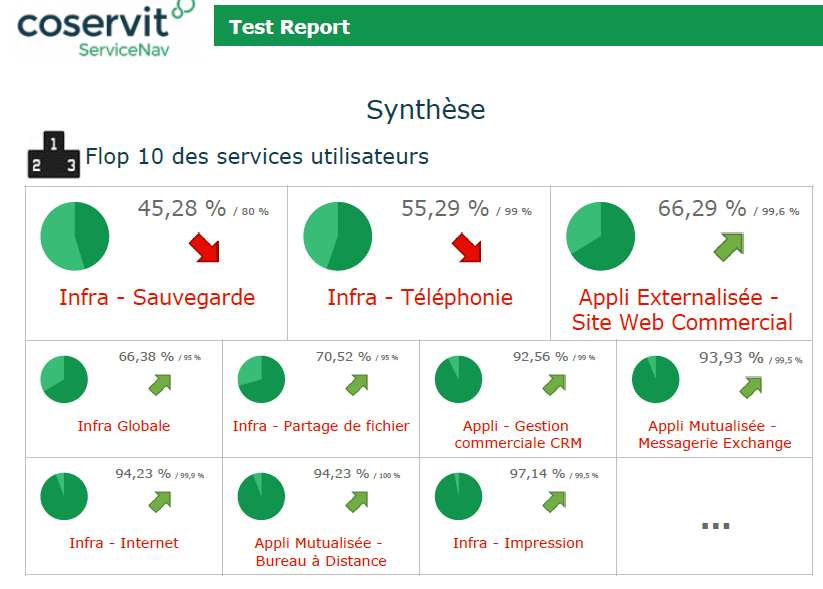 10 - Improve the perceived quality of service
Always keep in mind that it is the user experience that will be the first indicator of your IS. By anticipating breakdowns you can improve this feeling.

The Good 11th Idea: Combining supervision and support (Organizational point of view)
In the event of a malfunction, the supervision system allows you to send messages to the supervision console, to display on a monitoring screen or to send an alert to support, 24 hours a day, 7 days a week.
With supervision combined with a 24/7 active support service, a malfunction that occurs outside office hours is handled by support and users are notified.
This is why it is interesting to associate the piloting and monitoring service with a support service.