Use performance reports to track the evolution of your storage space
Storage is an essential component of your IT, so it is essential to keep up with its evolution.
ServiveNav performance reports allow you to follow the evolution of your storage spaces over several months and to anticipate their saturation in a proactive way.
How?
Your storage performance report in just a few steps :
The example below illustrates the generation of a performance report measuring the use of the storage space allocated to the LUNs of a DELL storage array.
Supervision of your storage bay :
Add to the supervision your storage bays and LUNs according to the technologies used:
Generate your performance reports :
In the configuration > Reportingclick on add

Reporting type tab :
- Type of operation: Report
- Content Model: Choose Performance Analysis
- Title: Choose a title
- File format: Check Pdf
- Analysis Period: Choose an Analysis Period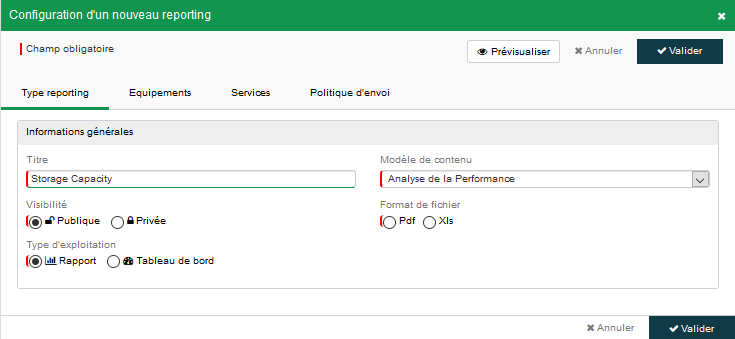 Equipment tab :
- Availability Information: Check Include or Exclude
- Type of selection: Choose by equipment or by category :
o By category: Choose the SAN / NAS or other category in the case of a vCenter
o By equipment: Directly select the equipment from the proposed list.
- Criticality: Choosing Criticality
- Label: In case your Storage Bay is tagged with a label (example STORAGE), select the corresponding label.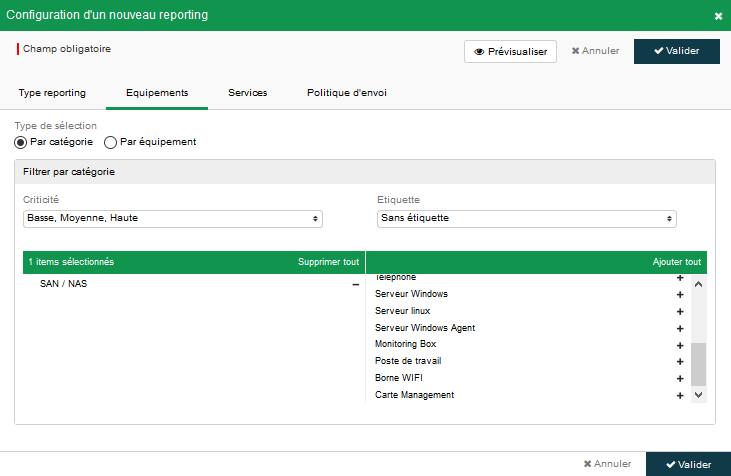 Services tab :
- Type of selection: Choose by category or service
- Choose Criticality
- Add category Disc or the service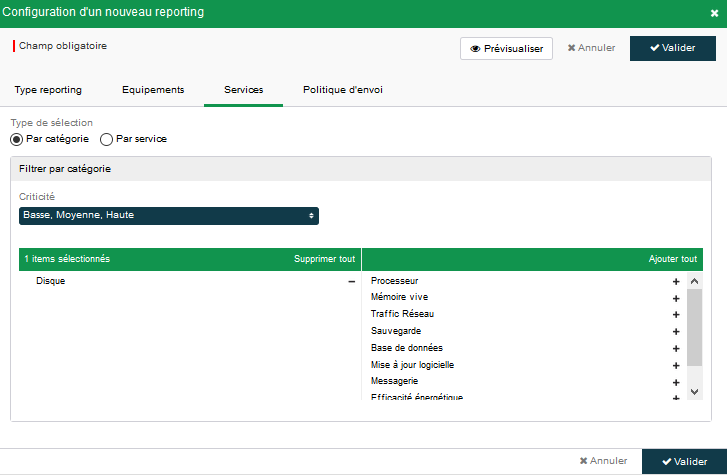 Shipping policy :
- Define a sending policy if needed.
Leverage your performance report:
The evolution of the daily averages over the month :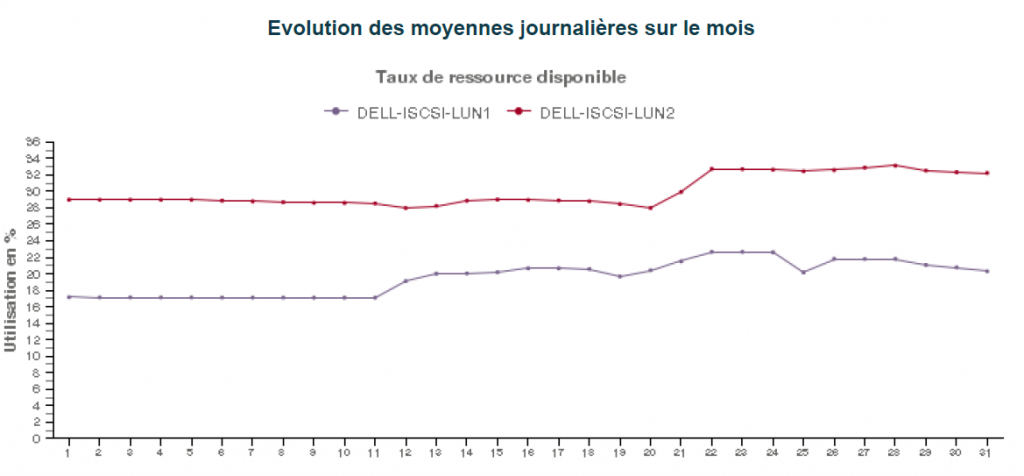 The evolution of the monthly averages over the last few months: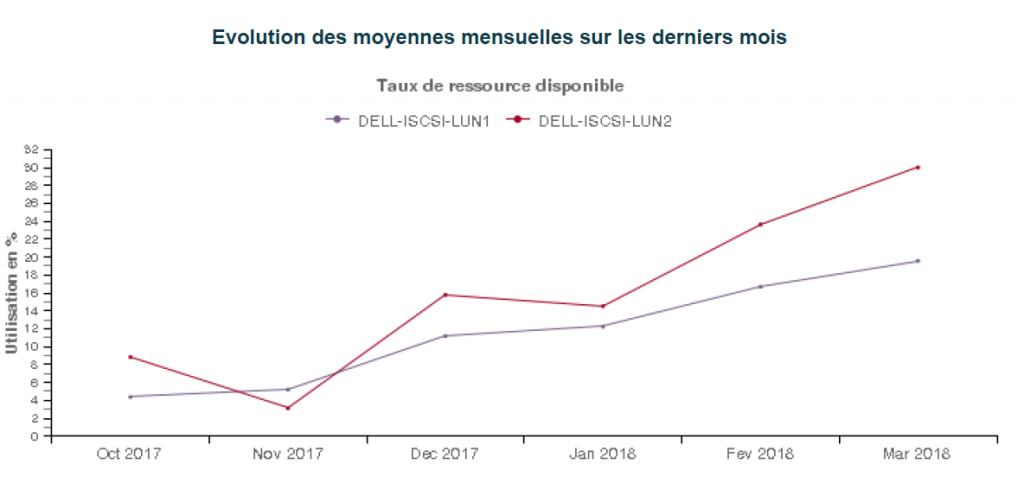 The graph above shows a clear upward trend since November 2017 and a risk of storage saturation!!!!