A
smartphone application

offering real-time monitoring, wherever you are
Manager, CIO, technician... the ServiceNav mobile application to manage, check and action your IT at any time.
Use our mobile application to keep up to date on issues and alerts (SMS, PUSH) while on the go. Indispensable if on-call, or on the move, essential information on the health status and the performance of your information systems.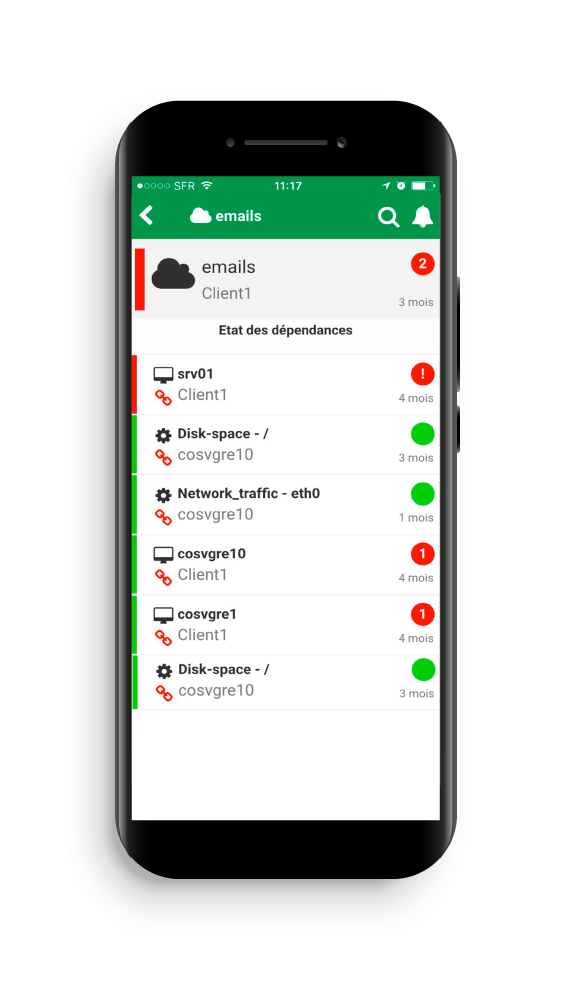 Your dashboard follows you everywhere!
Keep an eye on the performance of your systems, even when you're on the go.
From your mobile, access all the elements needed to monitor your IT.
Dashboards
IT Weather Service
Push mode notifications
Ticketing
Identify

performance problems
Monitor incidents in a mobile situation: you stay focused on your priorities for action.
User service down? You immediately determine which component is faulty. The essential functions are at your fingertips: manual check, acknowledgement, ticket creation, maintenance.
Real-time information system alerts thanks to push notifications.
Drowning in notifications? Focus on the essentials by defining your own dashboard and selecting important notifications.
Track and manage actions in your CRM
From the mobile application, you can directly :
Create a ticket
View a ticket
Close a ticket
View the real time status of your IT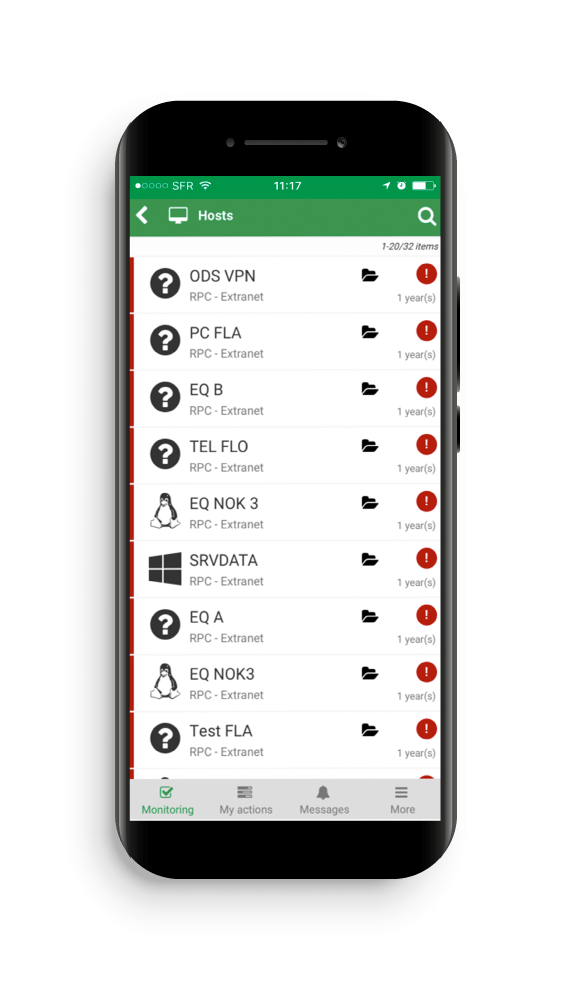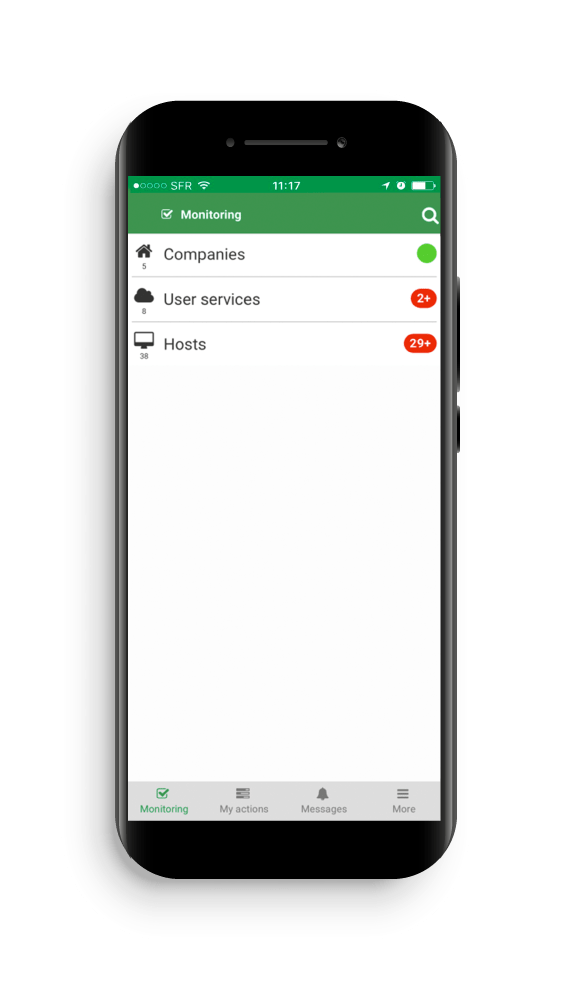 More than an application, a
productivity

tool for MSPs
Manage your on-site interventions while keeping an eye on the status of the IT services you manage when you're away from the office.
Be proactive with push notifications about critical issues or new support tickets assigned to you.
Save time by automatically requesting your customer's signature on a work order directly from the application.
With the 'Around me' feature, you can see all the companies/sites with their distance and essential information: handy for a last check before starting an intervention at a customers site!
The application is available for ServiceNav customers on
Mobile Application: Use Cases
Mobile Application: Notifications
Mobile Application: Hosts Page
Mobile Application: Services Page
Mobile Application: User Services Page
Mobile application: gestures and main screens
How do I search in the mobile application?
Using the mobile application: first steps
Where can I download the mobile application?
How do I connect using the mobile application?
Ready to discover
ServiceNav

?