Implement effective monitoring of
your applications

This is possible with ServiceNav.
Ensuring the availability and performance of applicationsThe key to success is to enable IT users to work efficiently through application monitoring. Thus, organizations benefit from optimal returns on investment on projects to digitalize their processes.
Collect, configure, identify and analyze the
performance

of your applications.
With ServiceNav, collect the essential metrics measuring the application performance of your applications: cloud, messaging, management software, ERP, database ... everything is under control. More than 90 editors are proposed in the service catalog, in addition to generic collections, to ensure the supervision of your applications and identify malfunctions:
Web page latency measurement, database latency,  presence of long requests, analysis of application logs, application slowdown, errors on user transactions, abnormal transaction delay.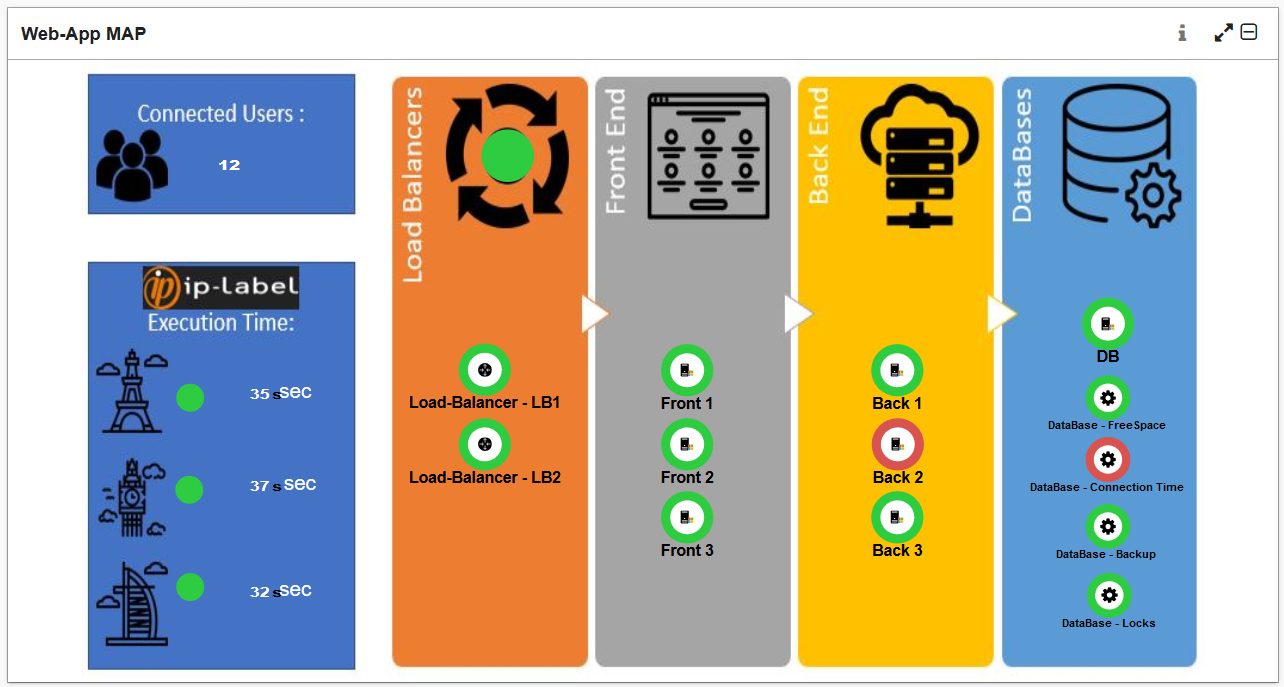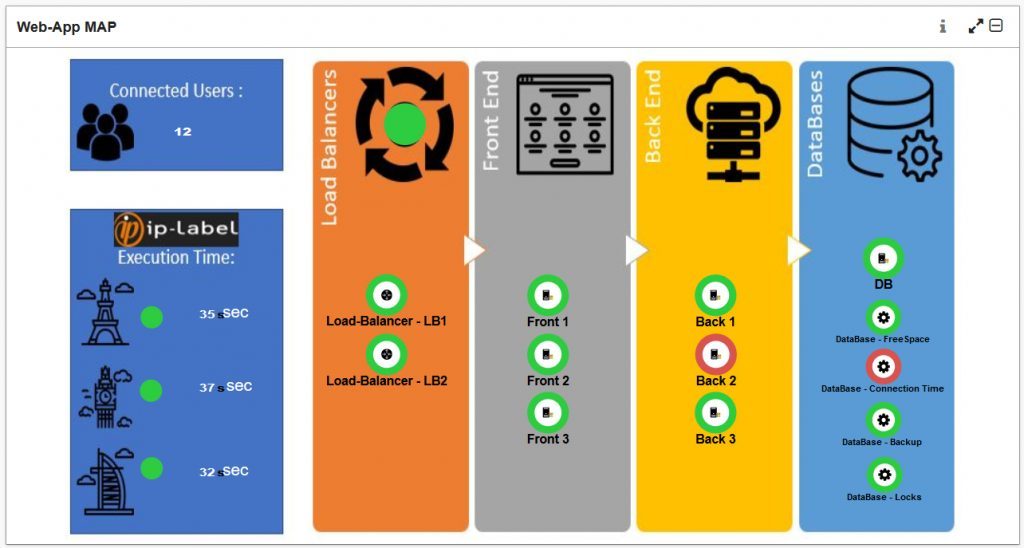 automated

scenarios to test your network performance from a user perspective!
ServiceNav integrates with products that specialize in the recording and continuous execution of application scenarios by robots, such as IP-Label, the European leader in application performance management.
You can now integrate Newtest or Datametrie scenarios (automated transactions) into ServiceNav, to collect information about the application's status and performance. The integration is easy to implement using a service template. This integration provides customers with the ability to view availability and response times along with server performance and technical metrics in ServiceNav screens and Dataviz dashboards.
A
weather of your services

to monitor and give clear visual feedback on application performance.
Aggregate within an application weather report, all the indicators allowing to qualify the performance and the availability of the application. Measure with a single indicator the availability rate and the performance of the application. This dashboard gives you a continuous overview of application performance. You can also trace the origin of problems in the event of a malfunction to identify the technical component or application at fault and quickly identify the impact, so that you can adapt your response.
With ServiceNav, you map and maintain IT applications, and identify the dependencies that these services have with the underlying technical components.
Combine technical and application monitoring to gain in proactivity!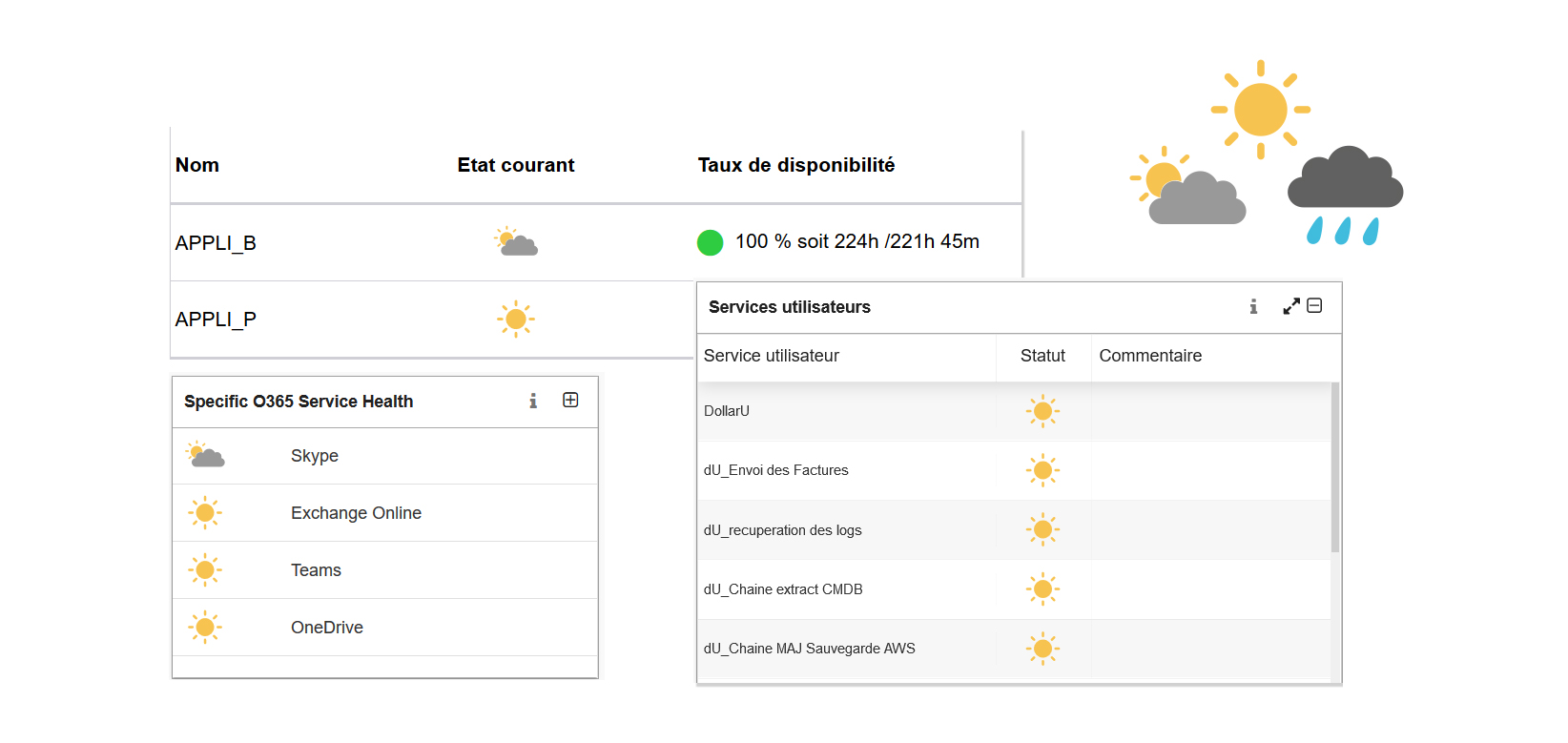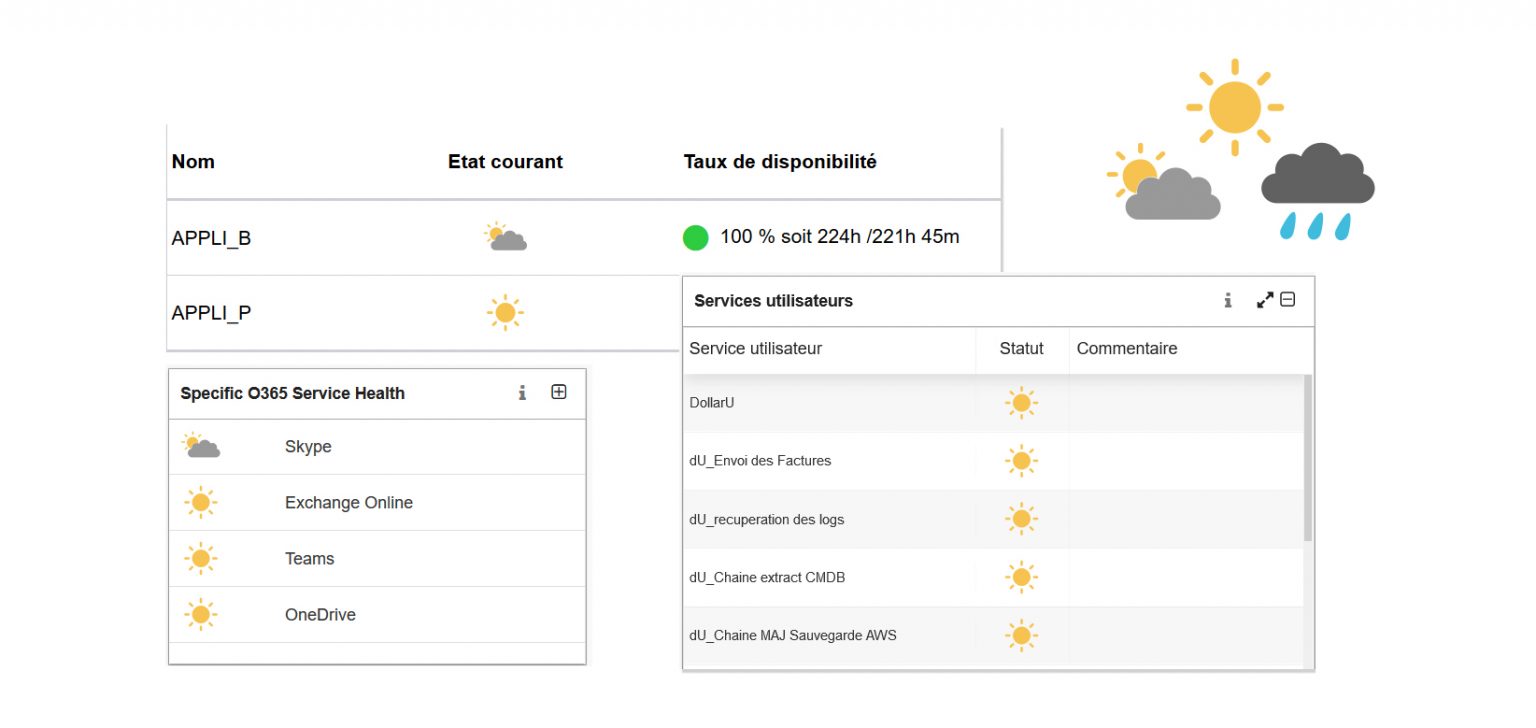 Focus on APM

(Application Performance Management) to integrate digitalization into your application monitoring challenges.
An unavailable application for users is the nightmare of every CIO. But an application that slows down too! This is why the implementation of a monitoring solution to control the APM has become essential, in a context of increasing digitalization and cloud.
With ServiceNav, you can integrate this monitoring dimension to have a complete vision of your applications, whatever their location (internal, SaaS, remote access ...) in an End User Experience logic.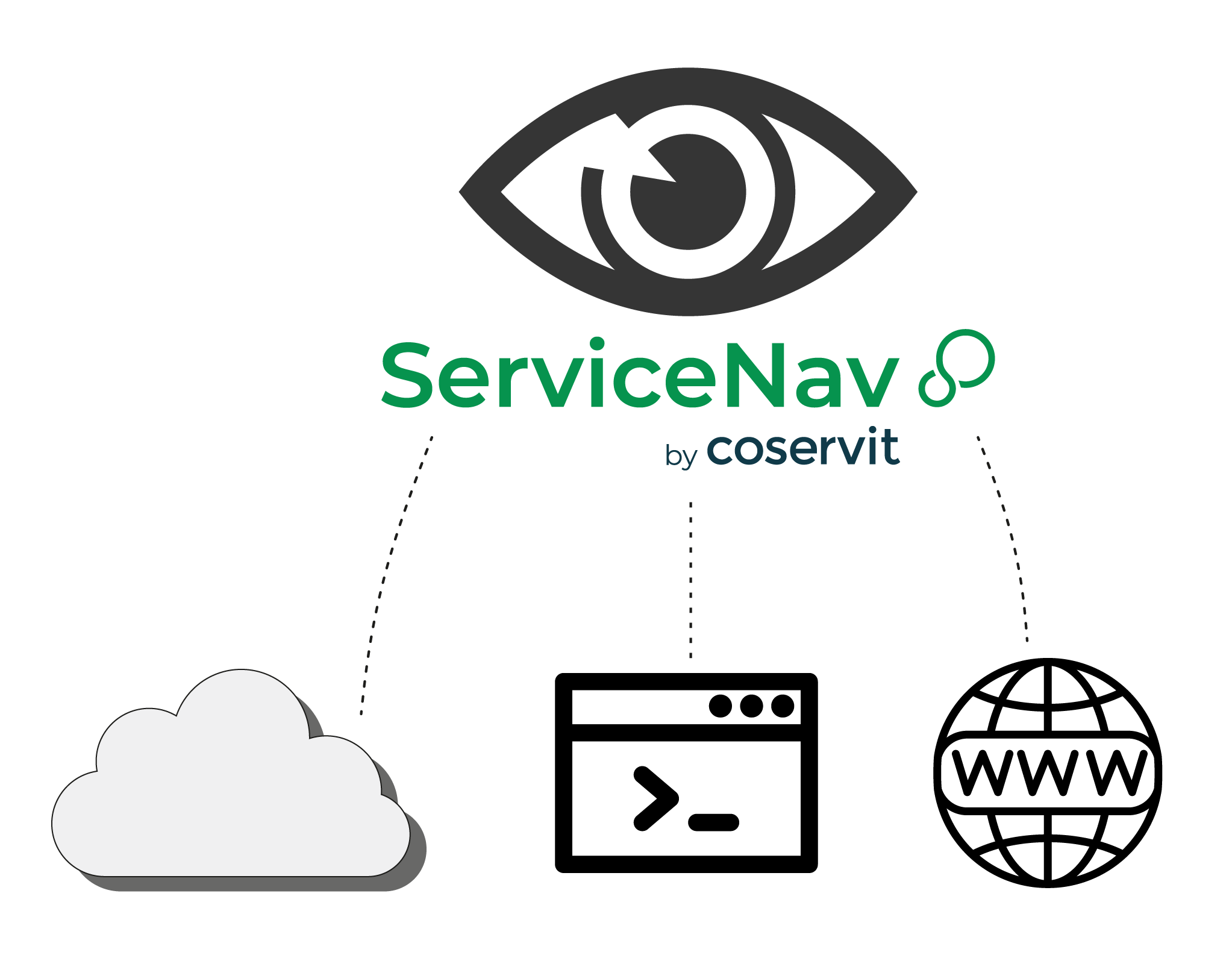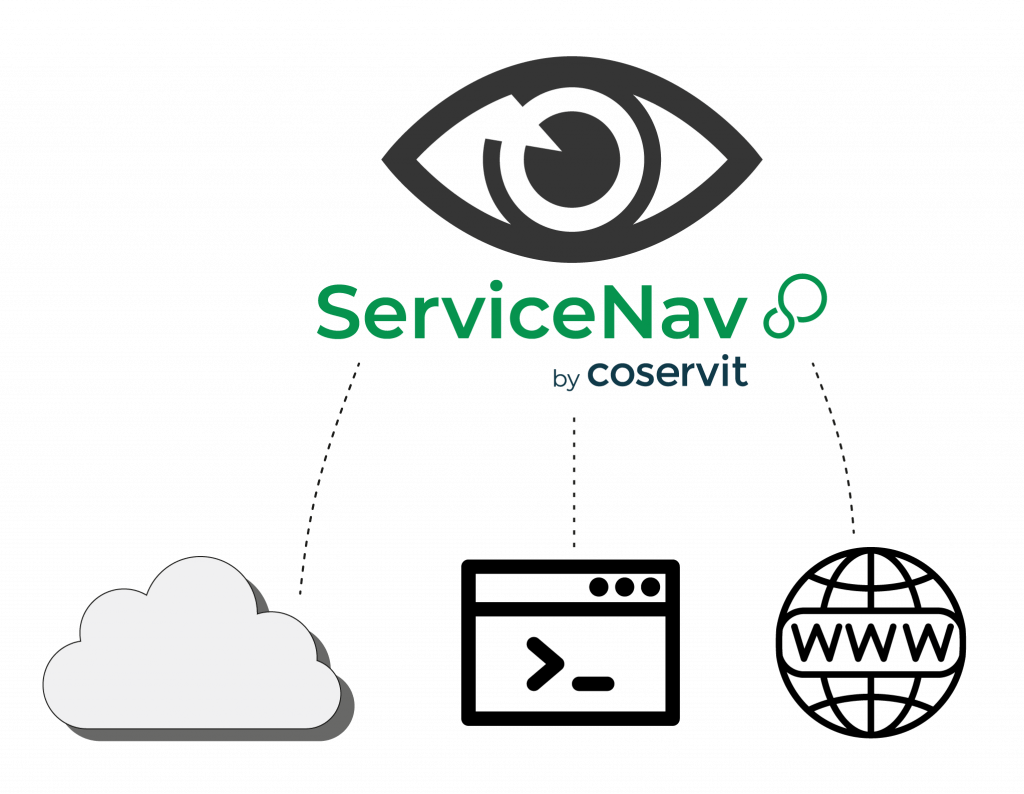 Ready to discover
ServiceNav

?