At Coservit, we know that IT support people love their bytes, CPU frequencies, network bandwidths, disk occupancy, etc., and that's why we've developed the Coservit bytes. But imagine if you could impress your managers by giving them an overview of IT health and performance that is directly linked to their strategic indicators?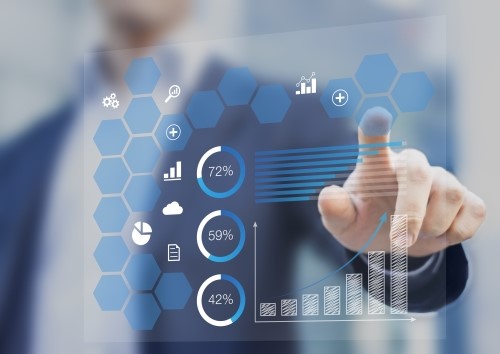 Promote communication between IT support and management
At first glance, the IT support teams have a simple objective: to keep the information system operational, from the user to the Cloud, via the network infrastructure and the various servers. A company with an operational information system and satisfied users is bound to be a success, right? Without a doubt, but it is easier to demonstrate this success to managers by communicating in their own language.
Monthly reviews and post-mortem analyses of unplanned outages will be best performed by providing a simple view of the availability of user services instead of presenting lists of servers with their availability rates, CPU usage and disk occupancy rates.
ServiceNav: From support to manager, a single solution for all uses
As a multi-tenant, agent-free SaaS monitoring platform, ServiceNav, a decisional and predictive supervision solution, fulfils a well-known function: alerting and notifying events likely to indicate a malfunction or overuse of a resource (hardware component failure (disk, fan, power supply), overloaded server (CPU / Disk Space), application brick problem (failed database)).
IT support can be alerted to problems requiring special attention depending on the technology (server/application), customer priority or service impact. In addition, the reports can help IT to advocate for additional budget resources to address "recurring issues" such as capacity planning, events impacting the service, and underperforming equipment or applications.
For people in management positions (sales managers, senior management), the "..." dashboard is a tool that can be used to identify and manage the performance of the company. Weather Services ServiceNav's "Health and Availability of Key User Services" provides a quick and easy overview of the health and availability of key user services. Scheduled reports can also provide clear information on the health of the IS without being cluttered with technical details.