The origin of the Big Data project: the desire for unlimited scalability.
Indeed, we find the need linked to the very essence of what ServiceNav is: a SaaS platform.
Offering a SaaS solution represents strong commitments concerning 3 pillars: high availability, qualitative and constant performance. It also means being able to anticipate a strong and irregular increase in data flows, in all their forms: metrics, traces, logs...
---
2015-2019 - Partnerships
---

As early as 2015, we made the elasticity and robustness of ServiceNav the priority of our R&D projects.
As a member of the steering committee of the Minalogic competitiveness cluster, Coservit actively participates in regional innovation development events and actions.
In 2014, within the framework of a governmental project "Fond Unique Interministériel" - a program allowing to finance R&D projects for a short or medium term market launch by associating the skills of large companies (Salesforce, HP Innovation Center, ...), SMEs and laboratories -, Coservit and the Grenoble Computer Science Laboratory (LIG) got closer and started a succession of common projects, with the "Smart Support Center" project, labeled Minalogic, as the figurehead (more information following this link).
This success has resulted in the creation of twenty jobs and a new software architecture for ServiceNav, which lays the foundations for a new generation monitoring platform. The latter is equipped with horizontal and vertical scalability to absorb, process in real time and store a massive volume of data: the Big data project is born.
2018 - The R&D Booster project
Coservit initiates in 2018 the R&D project BOOSTER 2018 (Smart Incident Detection Project).
This collaborative project aims to reduce the volume of false alarms by half, thereby improving the productivity of Service Centres. In the context of the convergence of connected objects, the complementary nature of the partners makes it possible to prototype a central Artificial Intelligence (AI) platform. This platform is the start of a new generation of monitoring solutions, first in a SaaS model, then for all On-Premise platforms. In addition to advancing the science of AI and massive data processing, for which the regional ecosystem is already recognized, the techniques developed allow ServiceNav to differentiate its product offering on its market, based on the Big Data architecture, which thus gains its functional legitimacy.
To learn more, read our interview with the director of the AI MIAI institute and Coservit's CTO:
Issues and benefits 
---
As a result of these 4 years of research, Coservit now has a strong competence in Big Data technologies. Few editors on the market have succeeded in switching to these complex technologies, in both a SaaS and On-Premise context.
Beyond the scalability of ServiceNav, the Big Data architecture broadens the field of possibilities and is positioned as a lever for the development of Artificial Intelligence for Operations Systems (AIOps) and Analytics, which will become a strategic issue for supervision solutions by 2025 (source: Gartner).
It is a question of functionalities able to assist the user and his organization on various axes:
Reduction of false positives: on average 50% of current alerts
Anomaly detection: identify nominal behavior without prior configuration and alert in case of deviance
Root cause analysis (causality): detecting links between events to identify a single cause
In other words, the ability of supervision to analyze, evaluate and alert on data that is relevant to the situation. heterogeneous, uncategorizedall at high volume and in near-real time. These features address the needs of DevOps, ITOps, SecOps and SRE teams in terms of agility and automation: setting up a new scope and monitoring it efficiently doesn't have to be costly anymore.
In terms of analysis, Big Data also provides a technical foundation for processing multi-source data, making it possible to extract relevant business metrics, and to support the transition from a technical tool that is a source of costs to a cross-functional platform that generates business and adds value to IT services.
---
In conclusion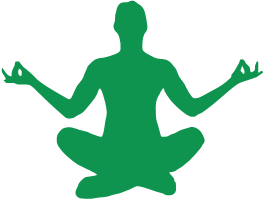 ServiceNav is now able to reduce noise, i.e. reduce false positives without generating false negatives. Automatic threshold adjustment is the key to achieving up to 70% of noise reduction without changing the current paradigm and organization of operators.
Our recommendation system is already in production for all of our clients, fits with the current processes of the users, and involves little change management.
We are now working on behavioral analysis, to automatically detect abnormal changes in systems, on large data sets.
If data collection is the foundation of a monitoring tool, it must now be an entry point to richer uses.
With a new generation monitoring platform, we will not only collect metrics from hardware elements (CPU, memory, disk, etc.) but go further by ingesting information from the application environment, webservices, or the IoT, all without impacting the performance of the application or the monitoring itself. This additional collection will generate a better observation capacity, and therefore a better processing capacity.
Simplify the life of the technical operator while giving him the possibility to design his own means of collection and to go and get the data wherever it is.
Finally, by proceeding in this way, the technical teams are better able to promote themselves to their IT department, which is increasingly demanding of operators in terms of speed, application of changes and automation, with a single objective: the availability and performance of applications.