RDI Group has chosen the ServiceNav solution to supervise its thousands of equipment, its 3 data centers and manage its hundreds of CRISTAL MCO (Maintenance in Operational Condition) contracts for its customers' infrastructure.
Founded in 1986, the RDI Group is growing steadily from 15 to 20% per year. With a turnover of €37.5M and more than 180 employees, the RDI Group is one of the top 40 French IT services companies. The engineering and consulting part represents 11 M€ including 50% of CRISTAL assistance services. The support is open 24 hours a day, 7 days a week.
Comprehensive know-how in the areas of service, support, maintenance, training and integration of IT solutions.
Over the years, the RDI Group has acquired a business approach that enables it to understand the expectations of its customers in both technical and organizational areas. RDI Group offers 5 areas of expertise: Infrastructure and architecture, Cloud Solutions, Collaborative Solutions, Application Solutions, Support & outsourcing
The mission of the RDI Group's service department is to guarantee the reliability and availability of its customers' information systems through its CRISTAL contracts.
Tomorrow, our customers will no longer pay us to handle their incidents but to no longer have them.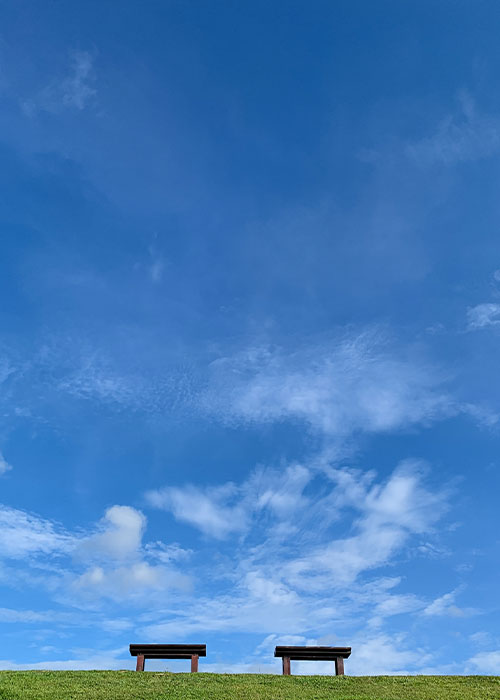 "Today, a file transfer that goes wrong means 24 hours of delay on a supply chain and a direct loss of turnover. Our customers now ask us to supervise not only the system and network part but also the ETL and data transfer part. Increasing the scope of supervision is critical."
"Responding to our customers' availability issues"
Explains Claude Bonnet, Director of Group RDI Services. ServiceNav Monitoring responds to this need thanks to the richness of its catalogue of control points. ServiceNav Monitoring was installed in 2012 to monitor the network, physical and virtual servers, storage, SQL and Oracle databases and applications.
"When we put supervision on a client, the tool will bring up alerts that even the client didn't suspect. Our customers want to have a stable infrastructure and metrics on the availability of their business application"explains Claude Bonnet. Thanks to its reporting module and service weather ServiceNav Monitoring provides availability reports on user/business services and equipment performance. The database is open and the performance data can be used over several years".
"Supervision at the heart of the transformation of our support to accompany the growth of our service."
"Today, supervision is the nerve centre of our service centre. We have more than 350 critical alerts/day requiring intervention by my teams. In addition to reporting alerts, the tool allows us to measure, identify and work on recurring alerts, which enables us to anticipate and reduce the volume. In addition, in order to improve the efficiency of my operations team, the tool provides a single interface to see all my customers and the supervised fleet status on a single dashboard. The quantity of alerts to be processed, the explosion of connected objects in the future and the increase in the hourly amplitude of the support are forcing us to rethink our way of working today. In order to respond to these challenges, as a service company, we must put in place the appropriate processes, resources and tools. In the future, we want to anticipate alerts and no longer be subject to them. We are working with Coservit on use cases and business rules to respond to them" explains Claude Bonnet. Thanks to the "smart configuration" functionality of ServiceNav Monitoring, the solution considerably reduces false positives and provides a list of recurring incidents. ServiceNav Monitoring allows you to receive alerts via several means: web interface, email, SMS and mobile push.. This corresponds to the different uses of supervision in operating teams. Coservit is developing a machine learning module in order to offer self-regulation and self-configuration of alert thresholds.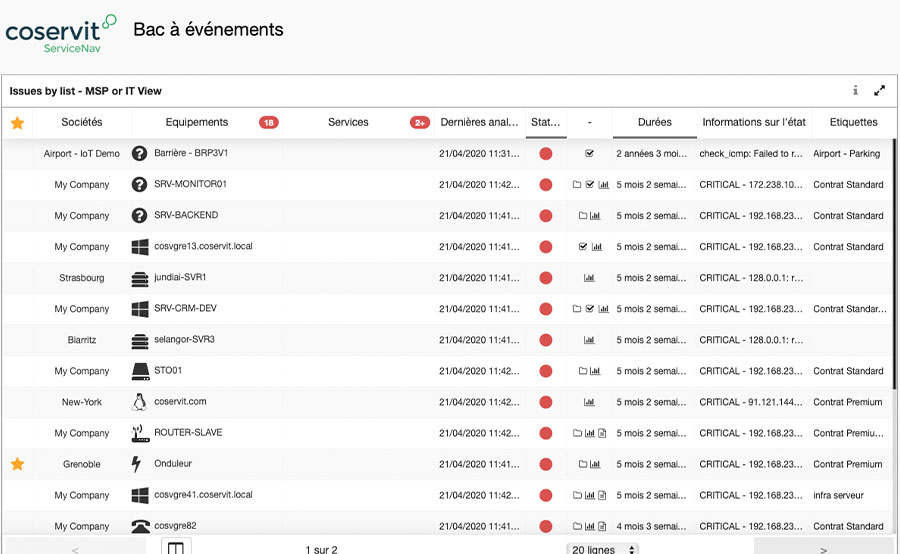 Reducing the operational cost of delivering support services
"Tomorrow, our customers will no longer pay us to handle their incidents but to no longer have them. In addition, we will have to provide more service with better quality for less money. We need to reduce the amount of alerts we receive in order to meet the reduction in operational cost. First of all, we are working on cleaning up "false positive" alerts. L'monitoring tool provides only "useful" alerts and helps us detect recurring incidents, efficiently configure alert thresholdsand propose a schedule of incidents to be dealt with on a priority basis"explains Claude Bonnet. "ServiceNav Monitoring has been designed to meet the challenges of decontamination, false positives and configuration. The features of mass configuration, alert configuration, service weather, automatic equipment and service census, equipment maintenance, web services that can directly attack the CMDB, all this to considerably reduce configuration time and avoid false positives".
"In 2012, we had several monitoring solutions GFI Max, SCOM,... These solutions did not allow us to respond to multi-client and hybrid environments (private and public cloud). In addition, we were looking for a solution that would allow us to grow our service business while controlling operating costs. The strong points of the product are the ergonomics, the weather concept of the user services with its dependencies, its efficiency in production and the centralization of alerts in a single platform. Beyond the various points I have already mentioned, it was important for my teams to work with the publisher of the product on which the entire IT department's production is based. We have regular operational and strategic meetings with Coservit to discuss our constraints and needs. ServiceNav Monitoring allows us to accompany the growth of our service business."
In conclusion, ServiceNav Monitoring is the daily tool at the heart of our operations. It provides us with the necessary efficiency to guarantee the availability and quality of service expected by our customers. Our Service Delivery Managers use ServiceNav Monitoring's automatic reports for their steering committee. Beyond the product, we exchange with Coservit so that they can provide us with the product that will enable us to meet the challenges of tomorrow.
ServiceNav Monitoring has been designed to meet the challenges of pollution control, false positives and configuration.
Deploying a ServiceNav Box
Set up notifications to Microsoft Teams
Configure Exim emailing with Microsoft Office365