Marseille Provence Airport
Using ServiceNav's "Service Weather", the AMP measures the availability of business services.
IT Director Frédéric Henry and Project Manager Florette Mugenzi tell us how they use ServiceNav, including the unique functionality of IT Weather Services users to achieve their goal: guaranteeing 24/7 operation of the airport's technical infrastructure.
Marseille Provence is a busy airport that welcomes millions of customers every year. "The diversity of our IT systems has continued to grow and become more complex. We have to guarantee the operational maintenance of 10,000 elements, whether they are applications, computers, terminals, switches, servers or cameras," says Florette Mugenzi, Project Manager.
Marseille Provence airport in figures :
a contribution of more than 2 billion euros to the regional economy,
over 8 million passengers per year (3e provincial airport)
more than 50,000 tons of aircraft (1er provincial airport for express freight)
over 5,500 employees
a 660 hectare site
 We plan to use the tool to quickly diagnose problems and apply the right procedure (resolution or escalation)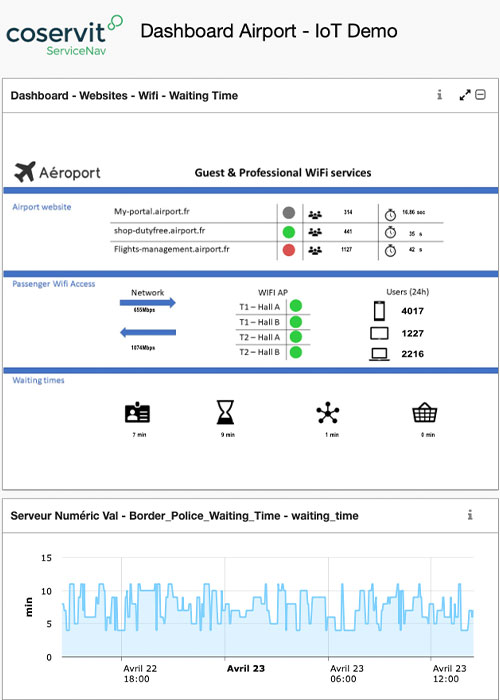 In 2015, Marseille Provence Airport installed ServiceNav to monitor its information systems and technical infrastructure.
With the Service Weather feature, Henry and his team can report on the status of their key networks, systems, applications and indicators to determine the overall health of all airport services. "Our goal," says Frédéric Henry, "is to provide the shift manager and his team with aggregated IT data that can be interpreted at a glance with ease and to communicate the right information to the right teams at the right time."
"We plan to use the tool to diagnose problems quickly and apply the correct procedure (resolution or escalation). We need to provide him with factual elements to help diagnose for non-specialists."
Frédéric Henry, Director of Information Systems at Marseille Provence Airport
Over the years, Frédéric Henry and his team have used several monitoring products, such as WhatsUp Gold®, Microsoft SCOM, BMC Patrol and HP OpenView, to meet evolving technology requirements. These products have given them a lot of trouble, both in terms of maintenance and interoperability.
"In 2014," explains Frédéric Henry, "we decided to undertake a supervision project. First, we defined the functional requirements for all potential users: the support teams, production, the shift manager, service control, the report generationthe operations manager and the technical director.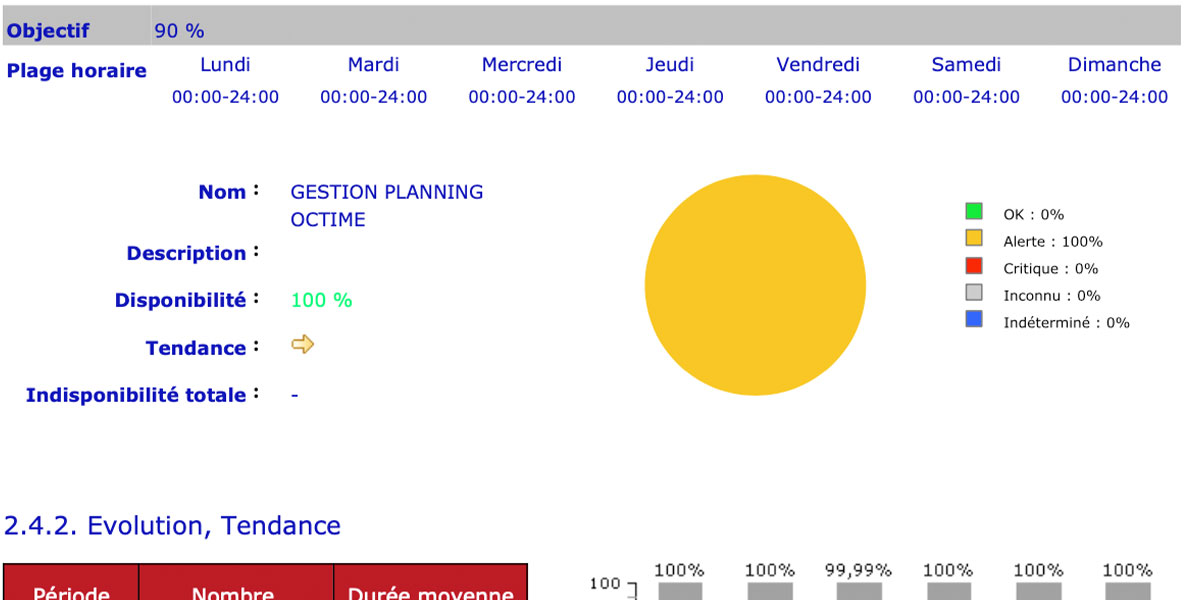 Following a competitive bidding process, the Director of Information Systems selected RDI Group's bid for ServiceNav. "This solution, with its unique reporting interface, the Service Weather, met our functional requirements. What appealed to us about ServiceNav was its innovation, simplicity, ergonomics and possibilities increase the scope of supervision with connected objects. "
RDI Group offered a tool that they themselves used in a production environment and therefore their experience and expertise with the tool was reassuring to Frédéric Henry and his team. " Nothing can strengthen our confidence in our support provider more than their on-the-ground experience with the product."
My team is well versed in the tool and we want to expand the scope of monitoring to all of our technologies, also to other business applications, as well as to user experience analysis."
Enable two-factor authentication (2FA)
Commissioning of a ServiceNav Box