CBM - Customer Business Management
Customer Business Management, acronym " CBM Digital " is a consulting and services company in Information Systems operational maintenance. The mission of the CBM team is to help its customers in a personalized way with a flexible, adaptable, reactive and efficient structure by skills based in Aix-en-Provence.
With ServiceNav we provide efficient indicators and improve the availability of the Information System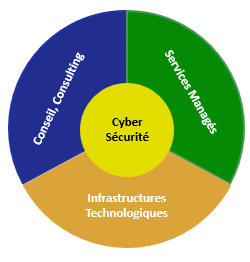 Service Weather is the tool we use to know the user impact of a problem, to isolate the cause and to anticipate it; a very important aspect for our customers is the identification and study of Root Cause Analysis. ServiceNav also helps us in the creation of availability reports; from customer infrastructure to business application availability. With a well-configured supervision, we know the origin and the impact of a malfunction with a "field" vision of our customers' IS. Thus, we improve the SLA of our services.
With ServiceNav we bring excellence in terms of the quality of services provided in our contracts for supervision, outsourcing, technical assistance and Maintenance in Operational Condition (MCO) of infrastructures.
CBM is constantly striving to improve the quality of service provided to its customers. With the automation of processes by ServiceNav, our engineers free up time to respond to customer requests, which accelerates our development.
Another beneficial aspect of ServiceNav is the regular support we receive from all of the partner's contacts.
We are followed by a local sales person with rigour and advice, to answer certain problems of our Customers.
The technical team accompanies us from training to implementation. These are complementary means to have a better understanding of the solution.
The solution is really great! Coservit has the will to work in collaboration with the end customers and its partners without resting on its assets, in a process of innovation.
Today ServiceNav offers us a complete catalogue of services with its application and business supervision. Thus, we have a tool to supervise all the servers and systems infrastructures including our historical OS400, the network, the Cybersecurity modules, the multi cloud, ....
We operate the solution for and with CIOs in order to accompany them at the heart of their infrastructure and business issues. Together with Coservit, we are associated with the success of their projects and their digital transformation.
Today's CIOs are looking for support from high-level skills. So the IT department team works with our experts, who have an average of 15 years' experience. With the support of the editor, we provide a centralized console for the MCO of infrastructures.
Coservit has enabled us to position ourselves as an expert in Supervision in the main areas, with developments in cybersecurity. With a high level of customer satisfaction, engineering skills and strategic partnerships such as the one with Coservit, we have great prospects for the future. We are evolving in full confidence, with Coservit.
ServiceNav, the hypervision system of the next few years. A strong added value for our service offers, a team available for customers and partners, and above all: a scalable solution!
Enable two-factor authentication (2FA)
Commissioning of a ServiceNav Box