Collection & Configuration
of your ServiceNav monitoring tool
Collect without limit. Effortlessly set up. Start monitoring in 15 minutes.
Deliver on
your IT promise
ServiceNav adapts to your technical and business context, and boosts the growth of your business
Your monitoring tool must be able to maintain operational conditions in complex environments and evolve at the same pace. Unlike some tools, ServiceNav is fully scalable, with a single (SaaS) platform to monitor tens of thousands of servers. This means you can maintain control of even the largest environments without having to segment your management efforts across multiple tools. And your service catalog evolves with each release of the platform to give you more and more data to collect.
A ready-to-use catalogue of more than
1500 service templates
Ever-expanding service models to bring you visibility into your infrastructure, no matter how complex, with a single tool.
The supervision catalogue defines the scope of the elements of the information system that can be supervised. The supervision catalogue is shared and is constantly enriched with new features.
Conventional technologies : Network, storage, servers, OS
Software applications : databases, applications, middleware
Cloud Technologies IaaS/PaaS, Microsoft Azure AWS, ...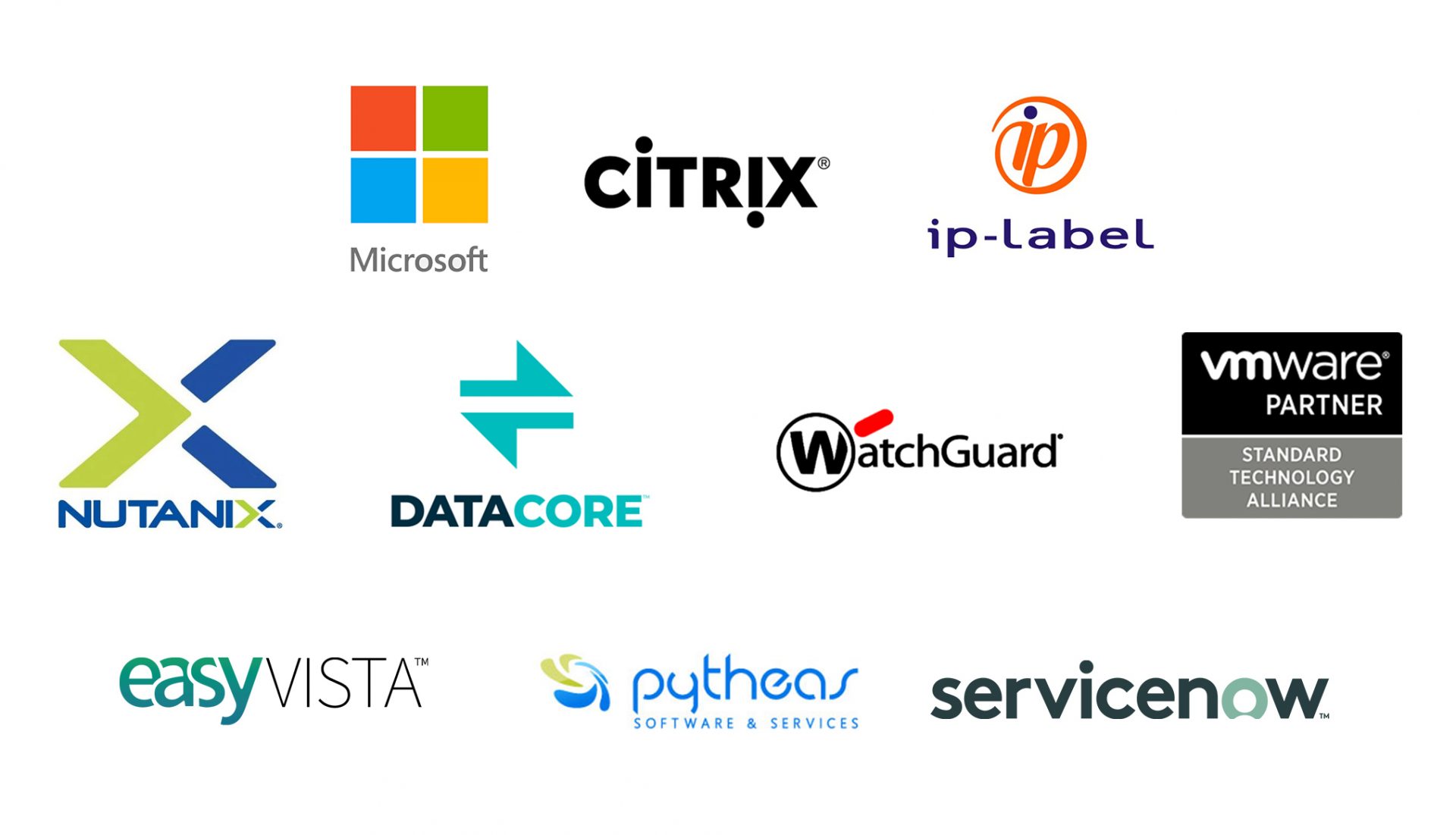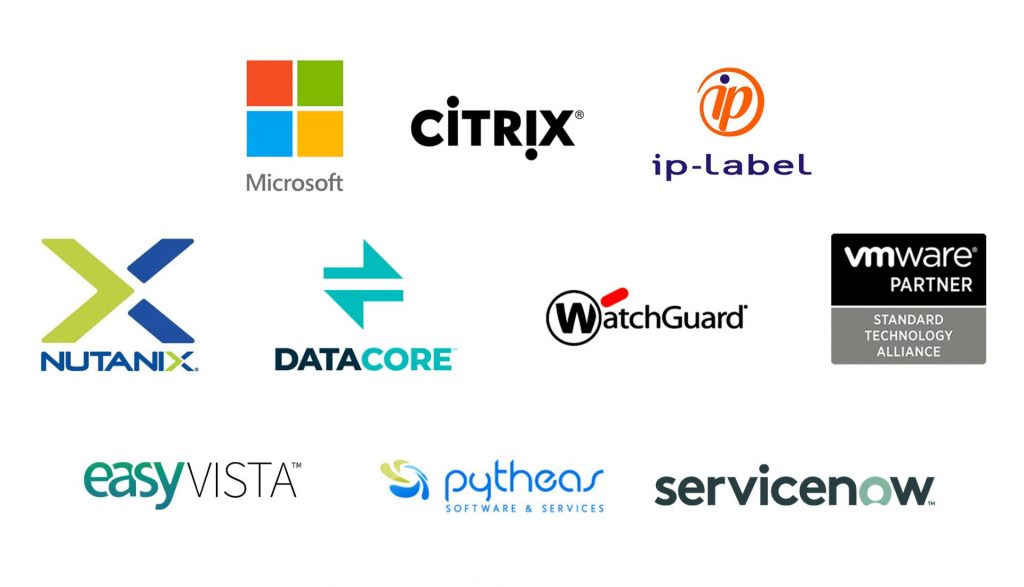 Our
partnerships

technologies
Since the creation of ServiceNav, innovation and partnerships have always been at the heart of our development strategy
Our catalogue covers the most important technology partners in the IT world. The acceleration of the solutions pushes us to propose with each update new possibilities of data collection.
The possibilities of extensibility and openness are almost infinite thanks to the genericity of the models and to technological partnerships.
ServiceNav,
the
scalable

solution
Do you have your own Nagios-compatible collection programs? Keep your developments: without a single line of code, you can integrate them into the ServiceNav platform.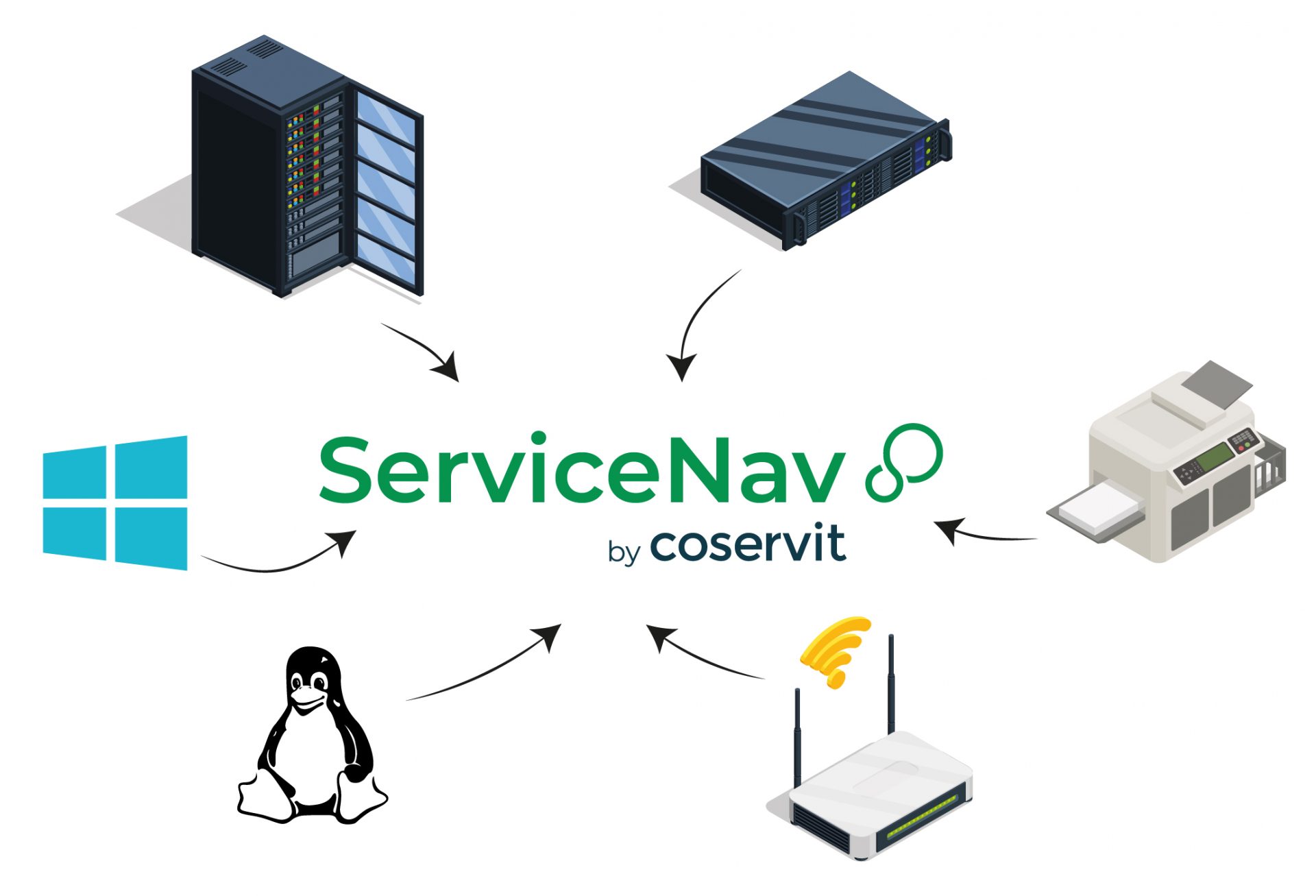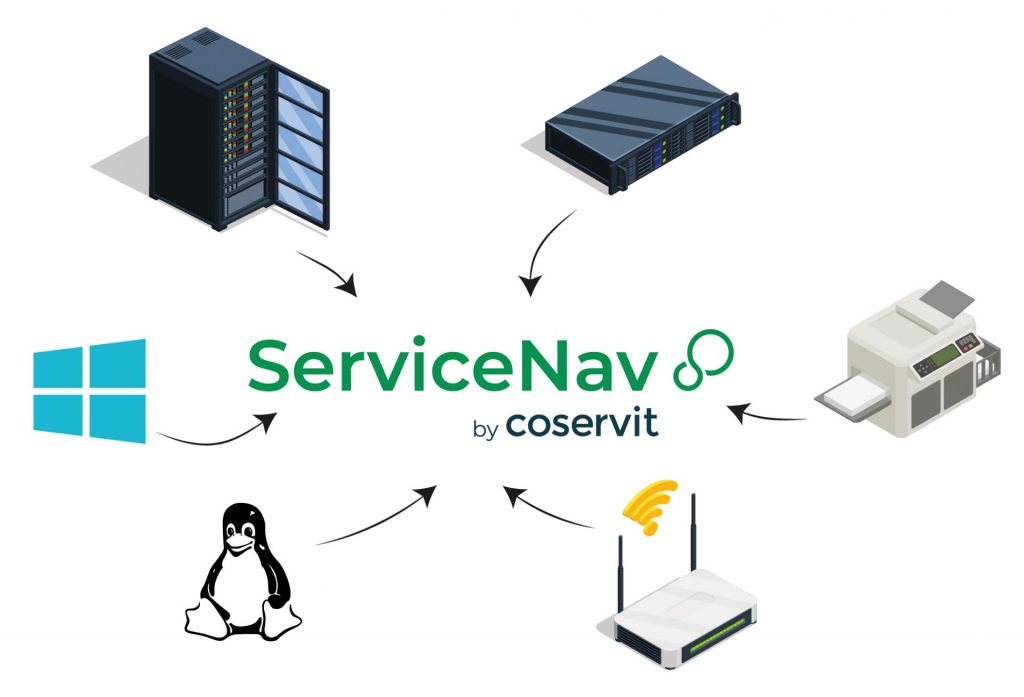 Simplify

the discovery of
IT components
Automatic discovery of IT components and application of ServiceNav or specific templates.
Agentless" collection, via API reading and hardware and software feedback,

 

without impact on the supervised resources, flexible and secure, close to the supervised objects.
Easy migration - mass creation by integrating data files in standard formats.
An up-to-date
configuration

with the ServiceNav API.
Creation of virtual machines on the fly, DevOps culture, IT containerization ... you operate in a highly dynamic context?
With the ServiceNav API Web Services, you meet the crucial challenge of always up-to-date monitoring: creation, modification and deletion of components, automation of maintenance. With the help of our consultants and partners, benefit from feedback from production and save time!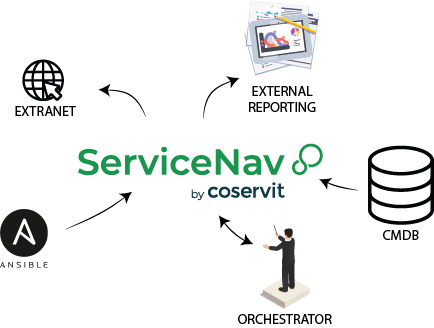 Ready to discover
ServiceNav

?