Version concerned: from 3.9 onwards
It is now possible, when creating a ticket/acknowledgement on alert, to select one or more services on alert, attached to this equipment.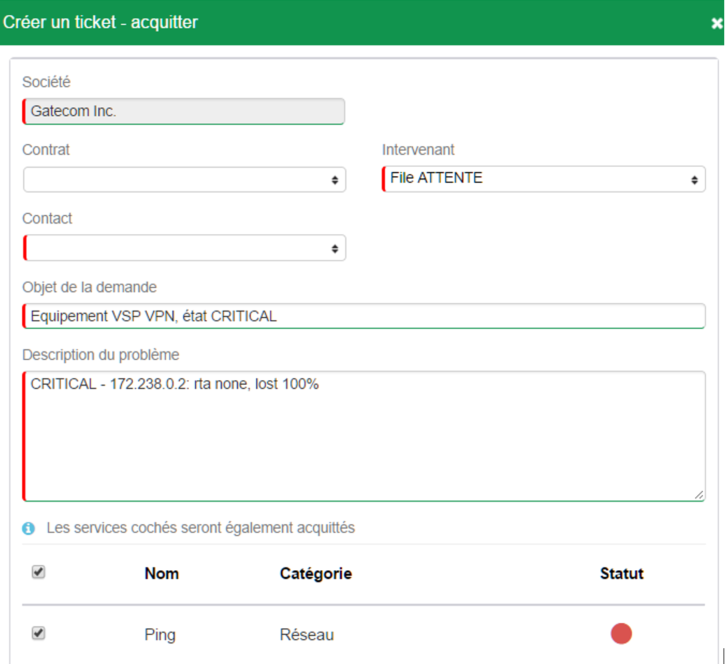 During validation, the selected equipment and services are acknowledged.

The number of the ticket created for the equipment is indicated in the acknowledgment comment on each of them.
This feature allows faster processing of alerts, and better propagation of information, in the event of breakdowns/malfunctions affecting many services on a piece of equipment.