Dataviz, the supervision dashboard
The dashboard
most visual
A shared and understood vision of your business, by all the stakeholders of your organization.
ServiceNav's objective is to simplify the monitoring of service levels and the production of dashboards while making these processes more efficient. This fast and reliable access to detailed information means that report generation is no longer a task in itself, freeing up time to maintain and evolve services.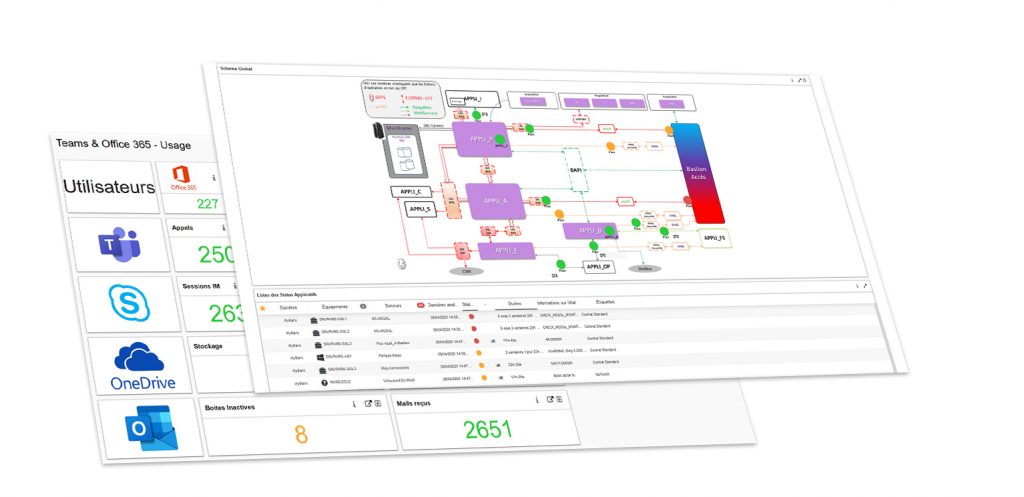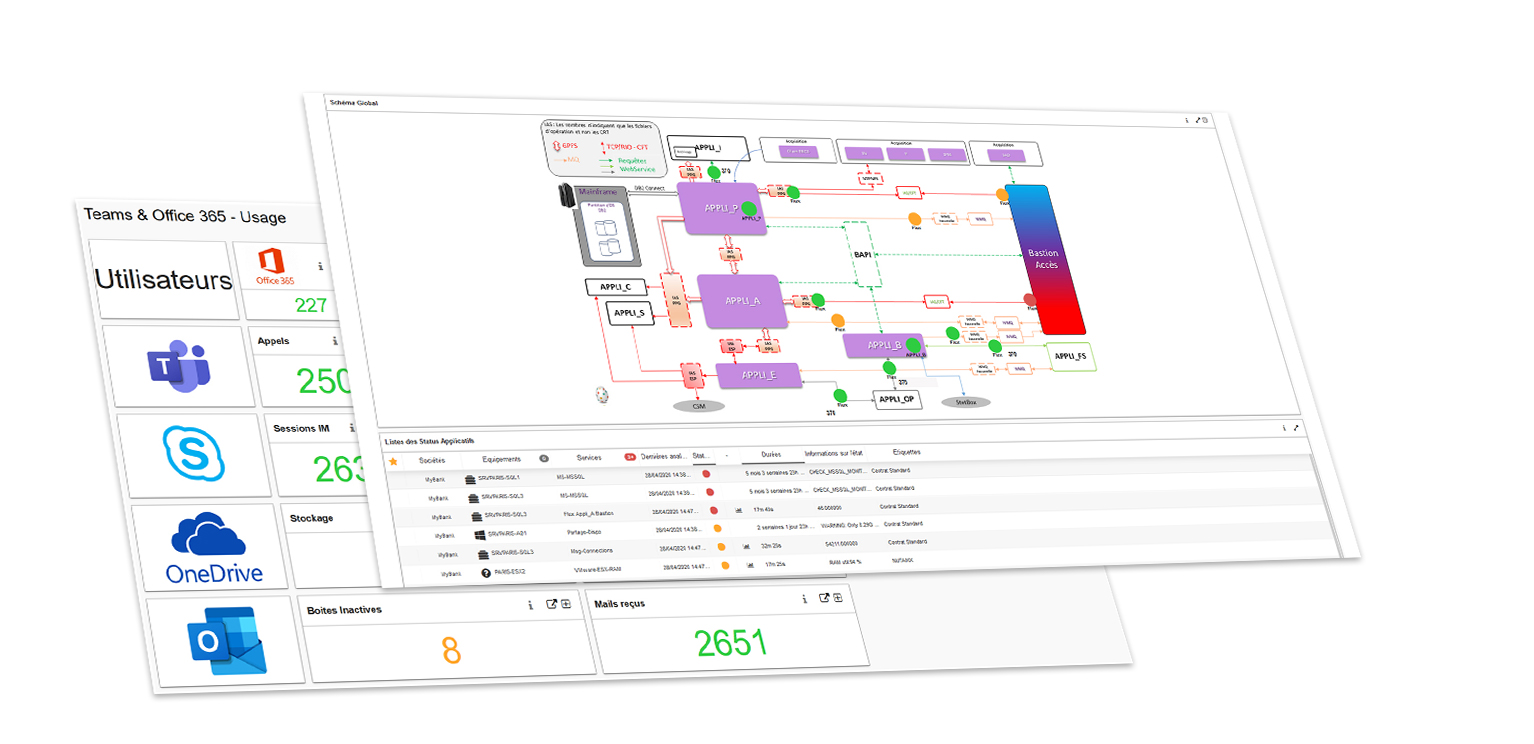 A performance
simplified

thanks to the Widget
A Widget gallery, adapted to IS environments, to visualize all IT services.
With Dataviz, you can model your infrastructure as you wish, without any code, in a few minutes: Graphic, gauge, list, map, network, cross-tabulation, text, image.
You focus on your customers, your users, and your message. The gallery of widget templates is constantly evolving at the publisher, bringing you new means of communication according to the product versions.
Save time

in the creation & distribution of your monitoring dashboards
Communication starts with sharing an understandable dashboard. Creating and distributing it will no longer be a time-consuming task.
Preparation 
Use the widget bank and our different templates to quickly set up your own monitoring dashboard
Share 
Distribute dashboards to other applications, without any additional code, with one click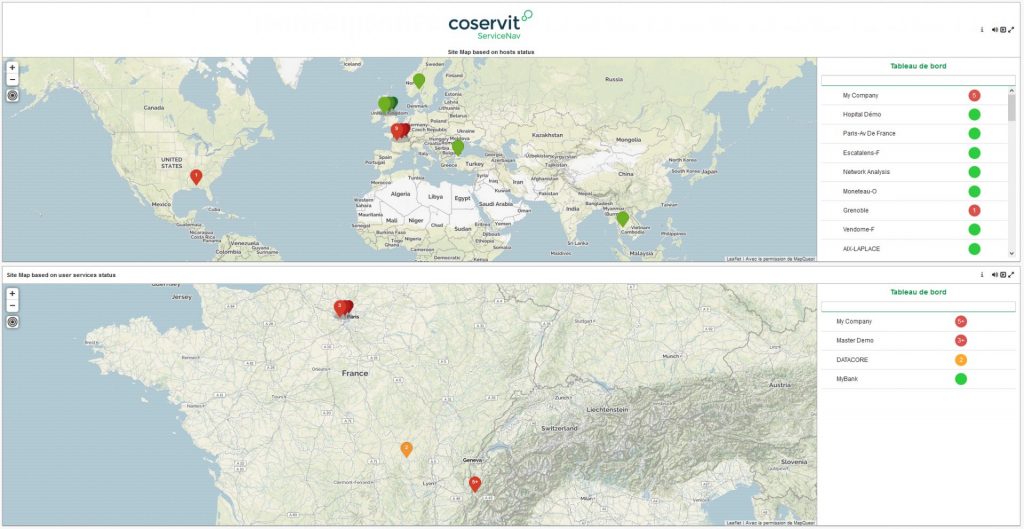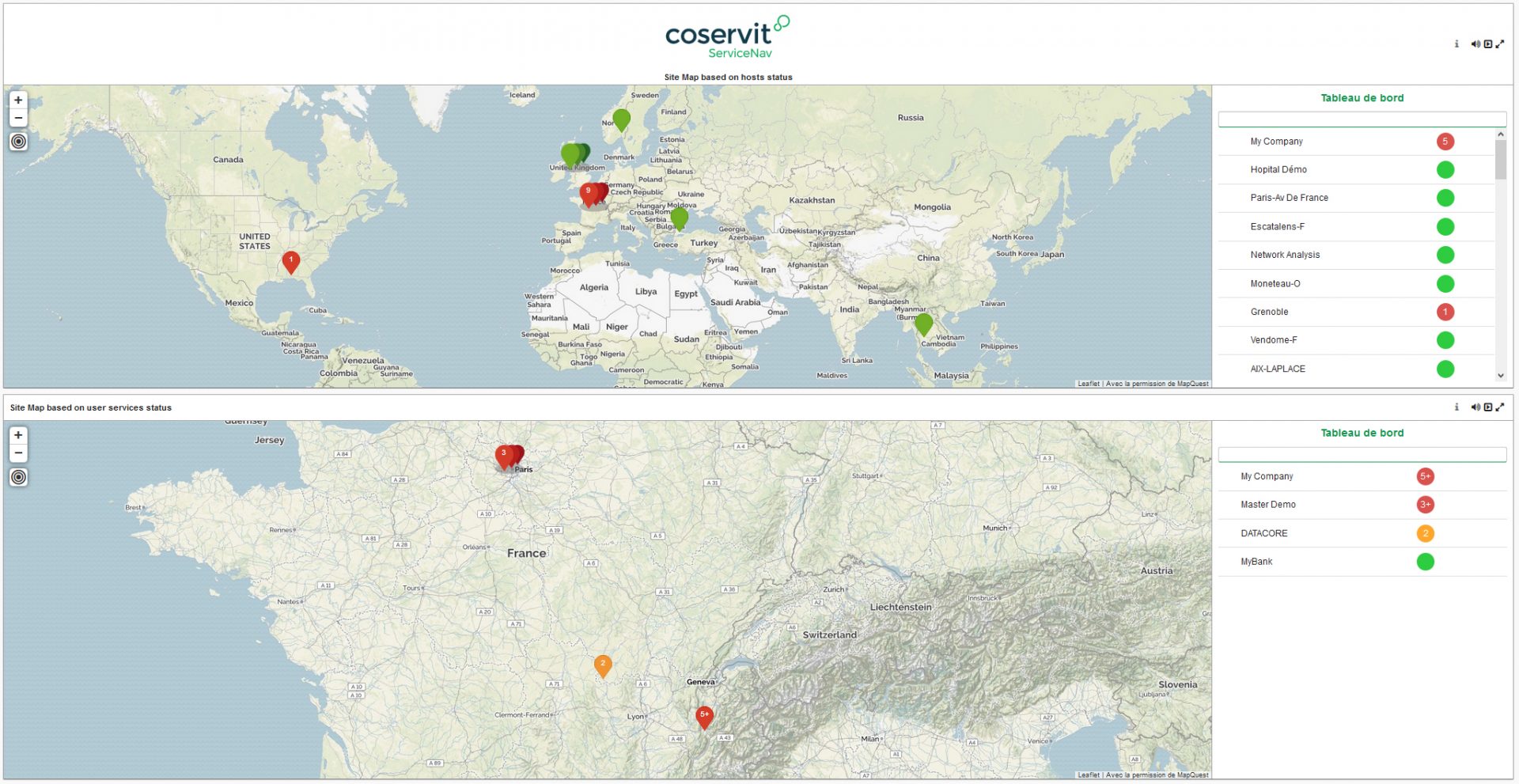 More than a report,

a communication tool
To implement a communication system that takes the complexity out of IT for users and customers, whether technical or business, a desire that is at the heart of the challenges faced by CIOs.
Our intelligent and flexible dashboards and reports can be customized to meet the needs of internal processes, regardless of the type of organization you are in charge of. Reports and dashboards are designed to be easy to understand. The most important information for the reader is highlighted, whether it's a customer, a technical team member, the CTO or the CEO. Information can be presented in granular technical details or as a graphical abstraction using the Service Weather feature.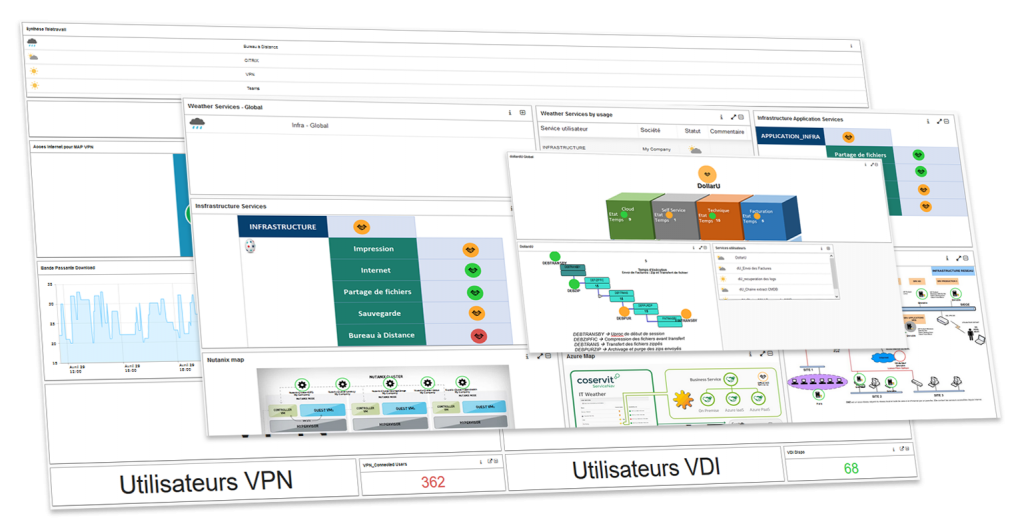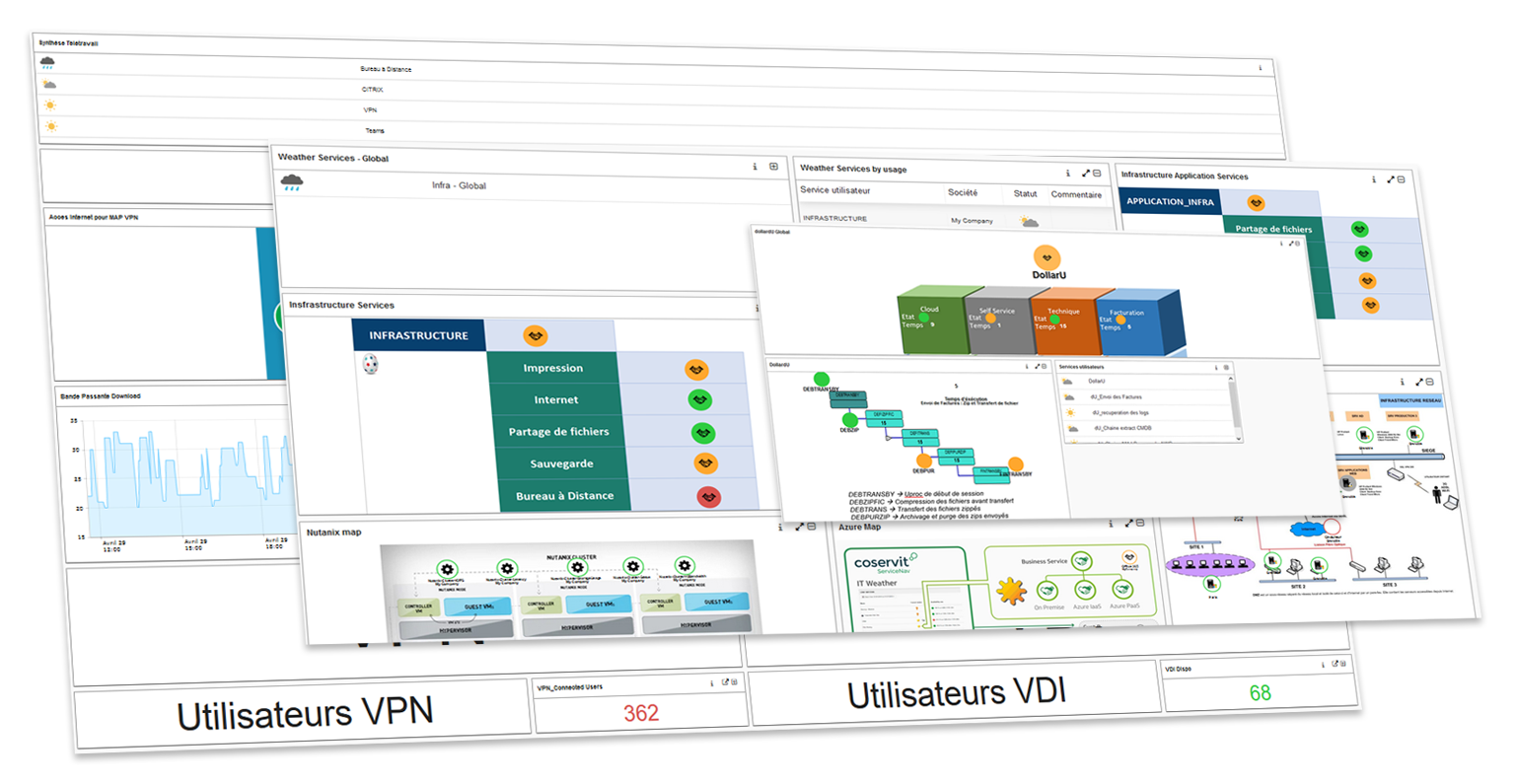 Dataviz - Filter Favorites list
Amazon Web Service charges monitoring
Dataviz - Scrolling the display of dashboards
Dataviz - Share a Dashboard by URL (Dashlink)
Dataviz - Creating and configuring a dashboard
Ready to discover
ServiceNav

?