At any point in the application, it is possible to create an application.
For that:
Click on "Need help?" at the bottom right of the screen.

The request entry screen opens.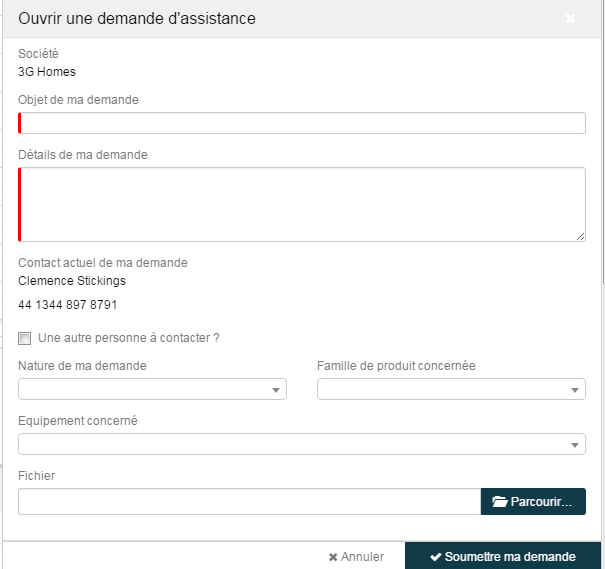 The selected company depends on the user's rights (visibility of child companies).
If this right is active, it is possible to change the creation company in the " Support " tab. It will then be proposed to select the contact: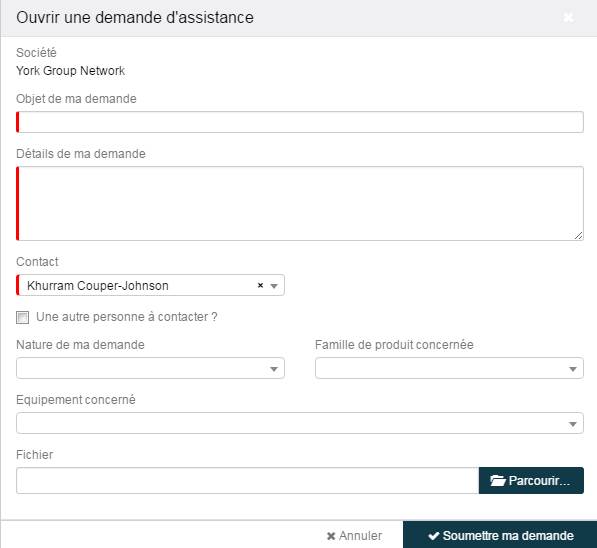 Enter:
The subject of the request à Clear and synthetic description of the problem

Note: This field is mandatory
The details of the request to Information/error messages/scenarios, allowing an optimal qualification and resolution of the problem encountered.

Note: This field is mandatory
If I am not the user concerned by the request, or if the user concerned is not in the contact list (case of a child company) :

Tick" another contact person? "and enter the Name/Telephone information of the contact concerned.
The nature of the request
The product family concerned
The equipment concerned
Download a document to be attached to the application ("Browse" button)

Note: it will always be possible to add other documents once the request has been created.
Click on "Submit my application".