Configuring SNMP
UCOPIA offers several options relating to the UCOPIA filtering mechanism. To activate the SNMP, SNMP requests must be authorised in the filter parameters.
To do this, go to the "Configuration" > "Network" menu and then click on the "Filtering" item in the sub-menu on the left side of the window. The following page is displayed: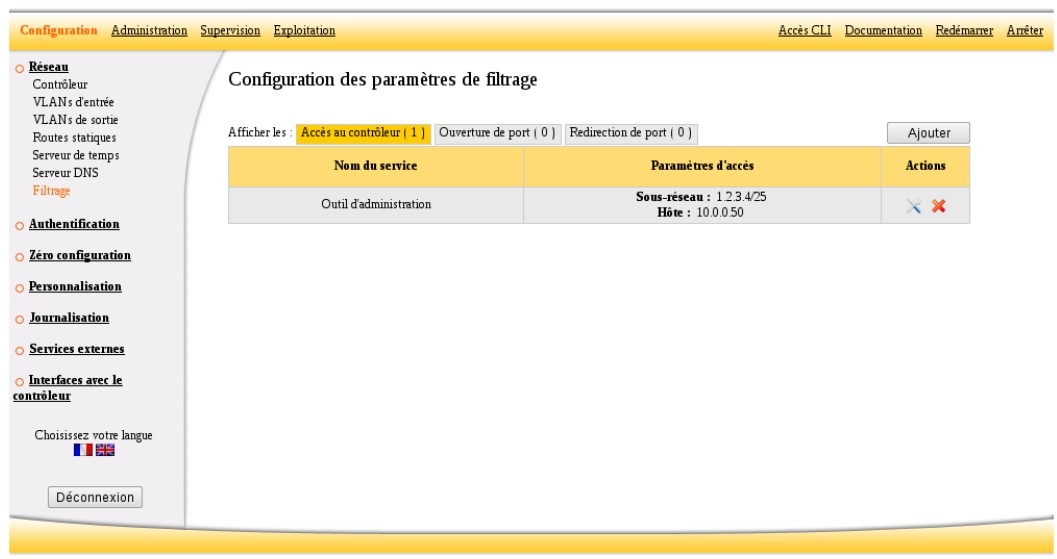 Click on add and choose the service:

Then you go to the submenu "Interfaces with the controller", then to the SNMP item. We configure the SNMP in version 2, read-only and the community of your choice:

The changes are applied and the SNMP protocol is set up.
Add to monitoring
Then add to the supervision the equipment in category "Router" and the equipment model "Ucopia Controller".
Source :  Ucopia Advance Installation Manual