Connecting to the vSphere Client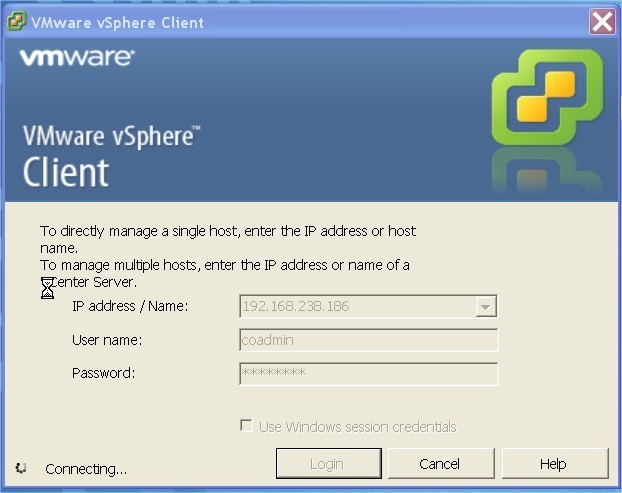 ESX host selection
Click on the ESX host.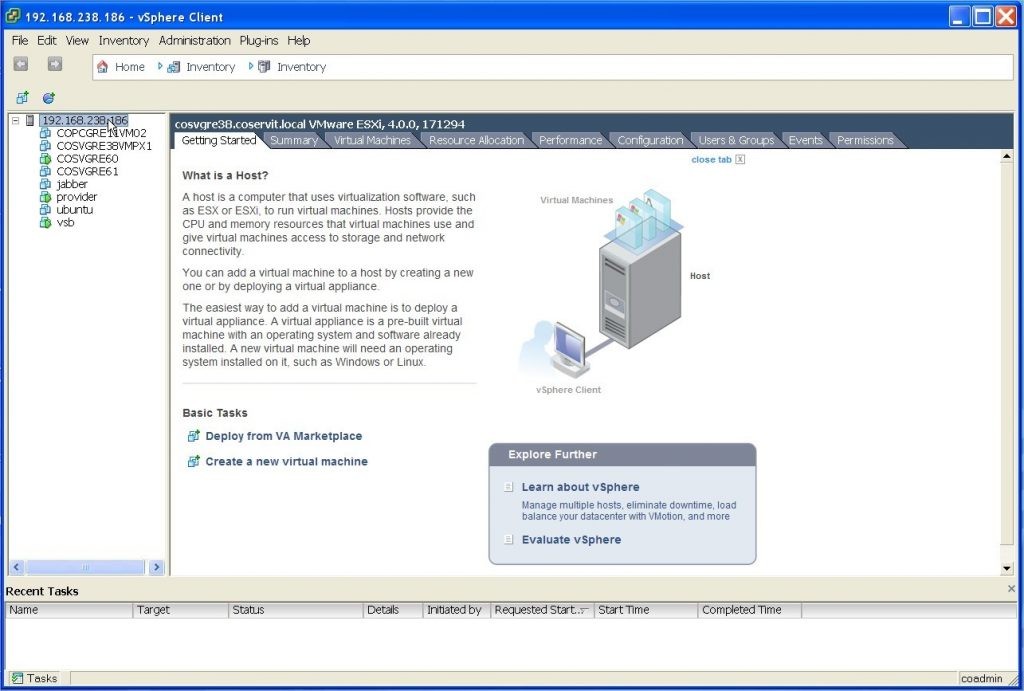 User management
Click on the "Users & Groups" tab.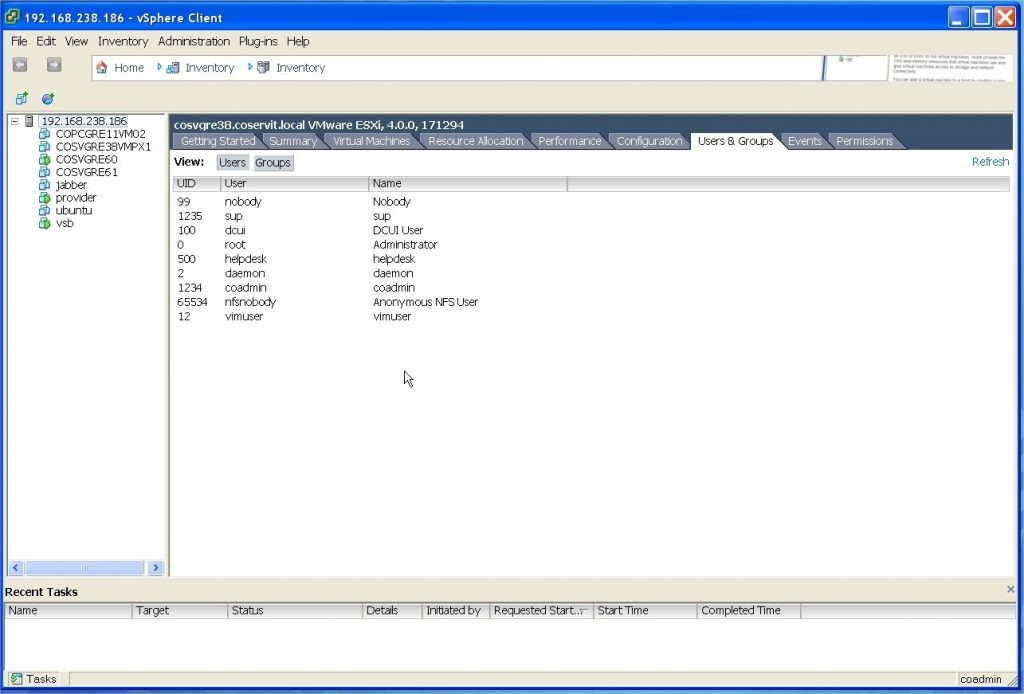 Add VMware user for monitoring
Right click on the tab and select "Add...".

Add a user, for example: ServiceNav.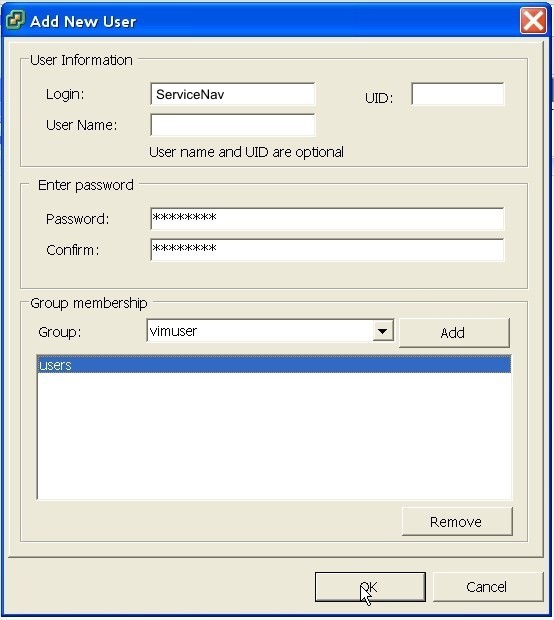 After adding the user to the "users" group, click OK.
Allocation of rights
In order for this user to be able to perform checks, it requires merely read-only rights.
To do this, go to the following menu: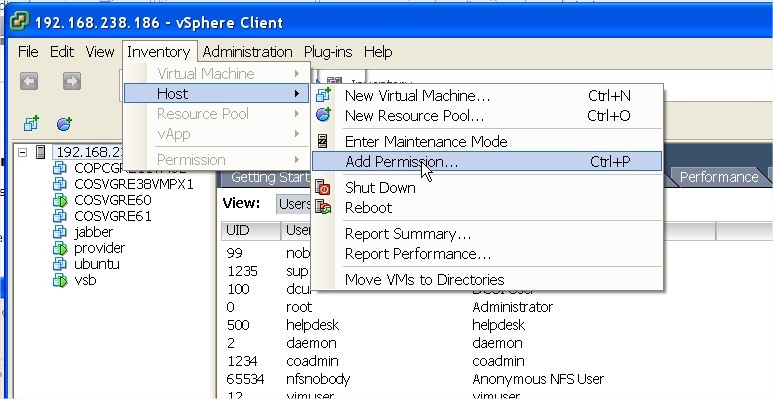 Once this window is open select the role.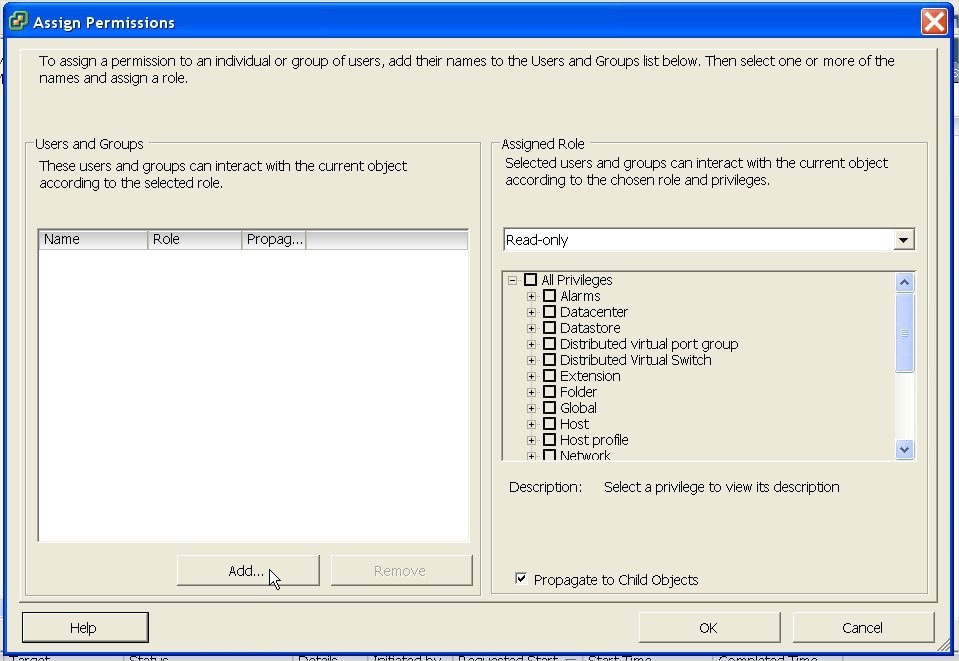 Click on "Add..."
Select the user you previously created and Add.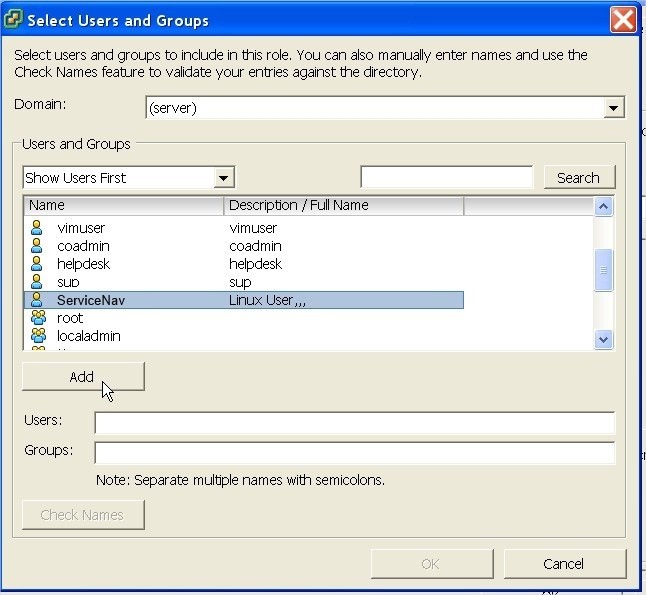 Once the user has been added, click "OK".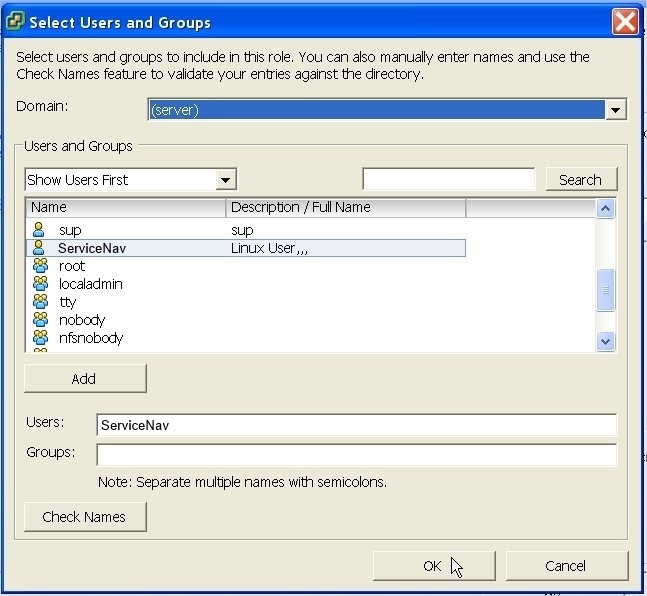 OK the assignment of read-only permissions.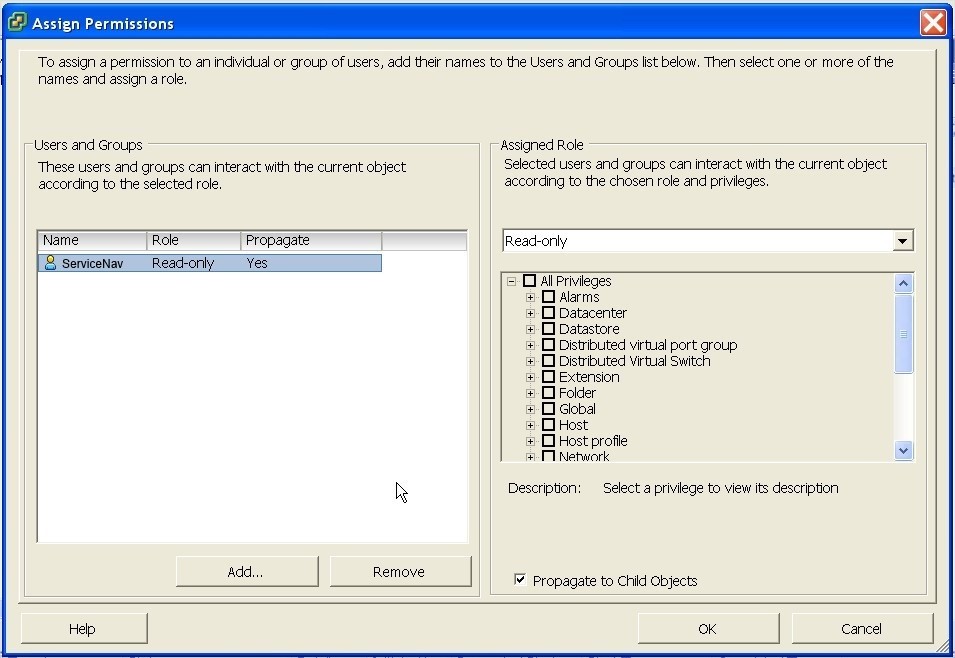 You can now configure service templates in ServiceNav using the user you just created. The actions have to be repeated for each ESX host.
To save time, assign user directly to the monitoring account:
VMware for ESX hosts
VMware vCenter for vCenter access