Aim
Explain how to use document URLs.
Pre-requisites
Have information on destination web server.
Locker
The document URLs can be applied to hosts and services. They are defined in the "Configuration" section.
The purpose of these URLs is to allow access to web documentation, describing the steps to be followed in case of an issue with the element.
Configuration: add a documentation link
To configure the document URLs, go to the menu :
"Configuration" > "Hosts" or "Services" > "List".
You can then add the URLs one by one from the detail sheet of the selected item. eg: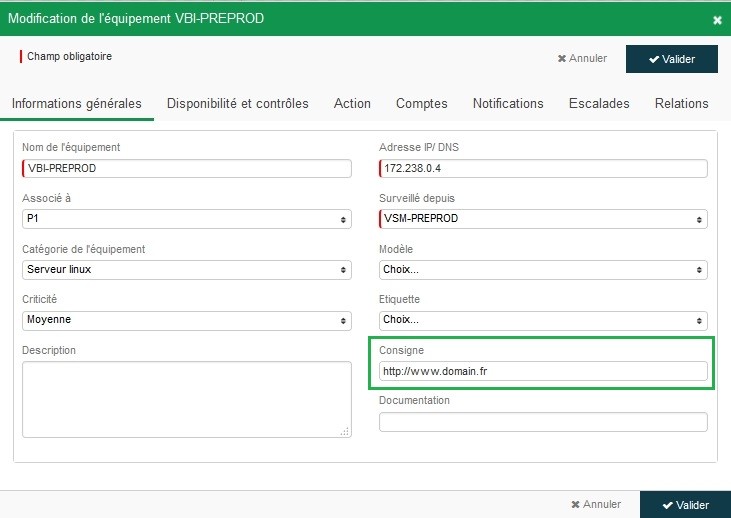 You can also add the same URL to several items at the same time.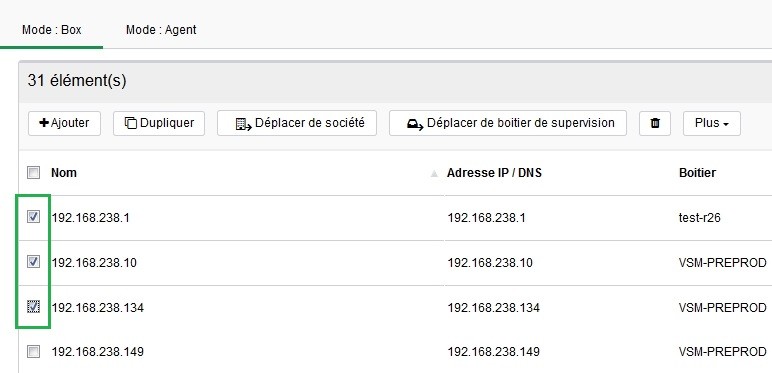 Choose the action: "Modify general information" :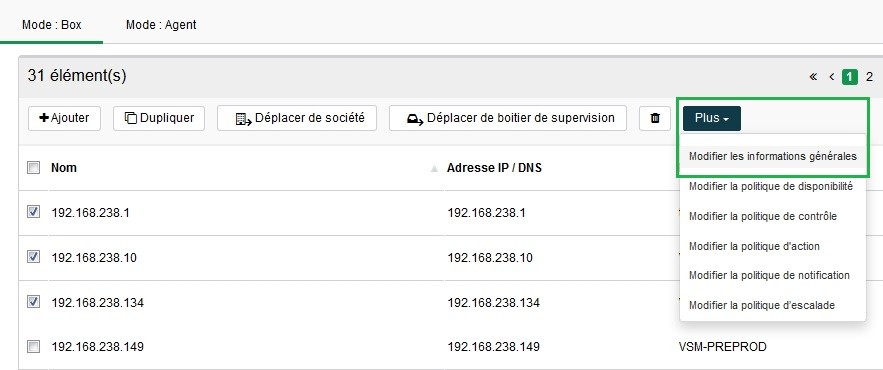 Enter the URL and apply :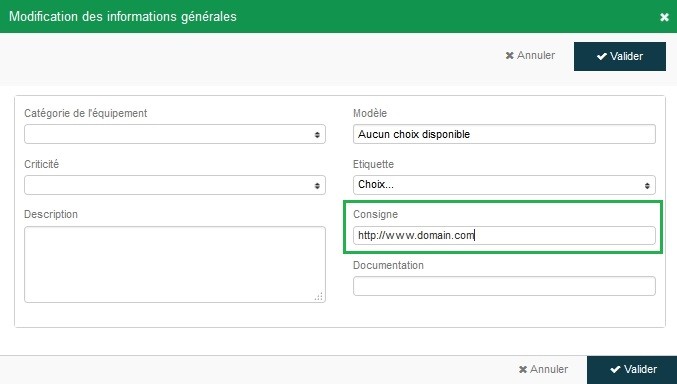 Operation: Access a document
Once the URLs have been configured, they are accessible in two ways:
Monitoring > Monitoring > details tab of an item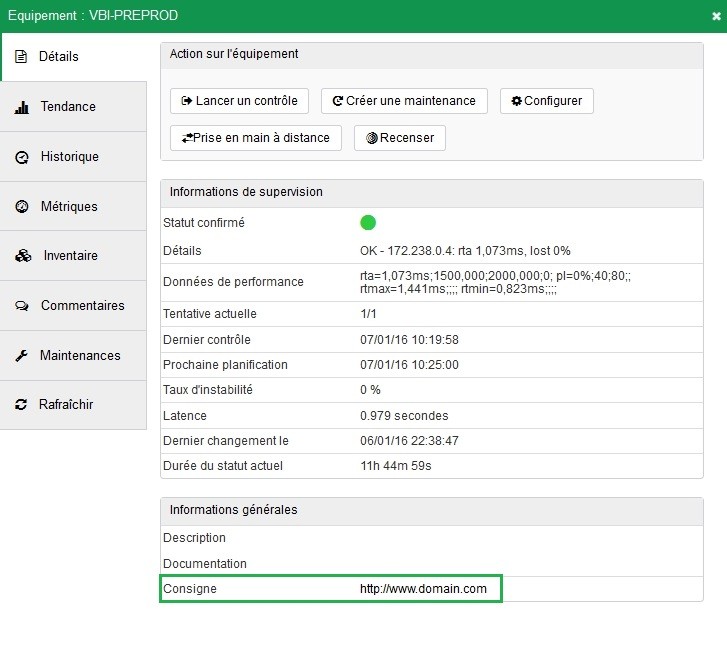 ***** Monitoring notification *****
Type: Problem
State: CRITICAL
Service: HTTPS access - From outside
Host: DNS - External
IP address: 8.8.8.8
Category: Server
Date/Time: 10-02-2015 14:50:18
Locker: http://www.domain.com
Detailed information:
HTTP CRITICAL: HTTP/1.1 503 Service Temporarily Unavailable - pattern not found - 493 bytes in 0.039 second response time
Then simply click on the link to access the instruction in a new tab.