As a technician, it is possible to use the "Technician" dashboard in order to.
To do this, go to the "Synthesis" menu and click on "Dashboard Technician".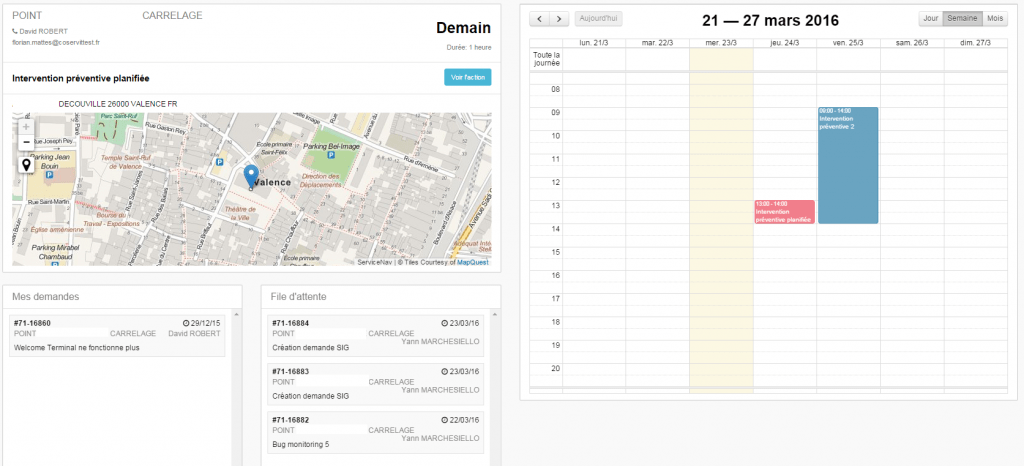 It is divided into 4 zones: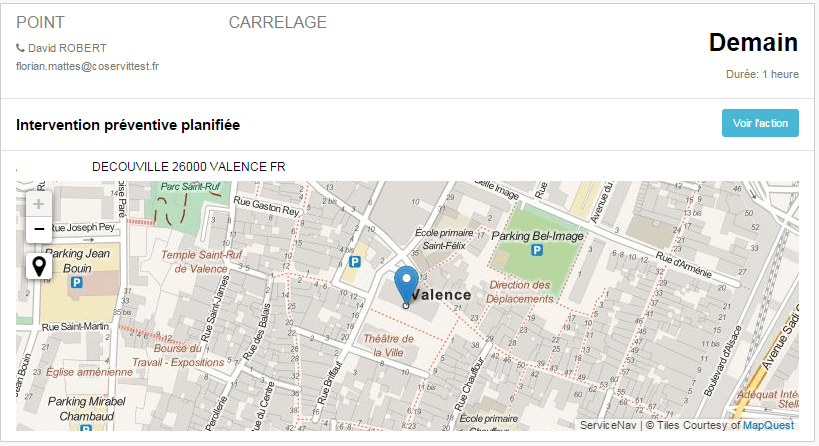 This block displays the details of the action selected in the schedule.
By default, the next planned action is selected.
It is possible to enter the displayed action, via the button
Planning of interventions
This block displays in planning view the past and future tasks for the logged-in user.
It is possible to switch to a day/week/month view, and select an action to see the detail.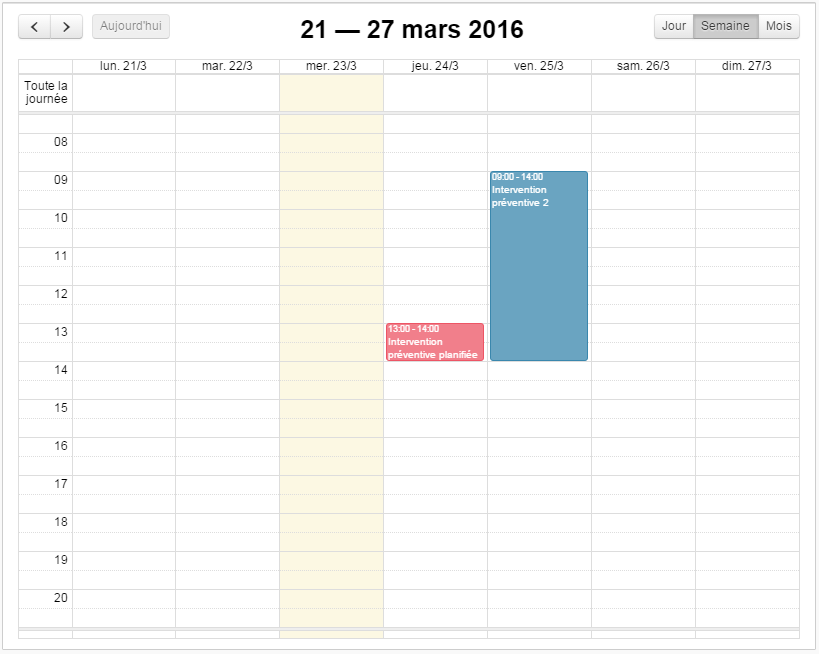 The list of current requests assigned to the current user.
It is possible to enter a request form by clicking on its number.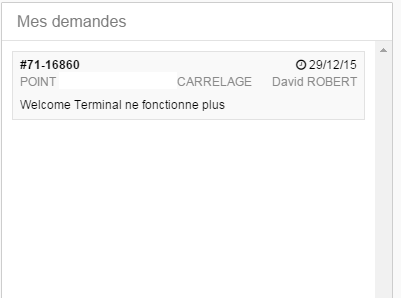 The list of requests assigned to the Queue user (to be set by the administrator in the External Connection).
These are usually newly created requests from the platform by the customer.