1. Add a service
To add a service without using host templates, Navigate to Configurationand then to Services > List .

Click on " + Add ...a configuration window opens.
Fill in the general information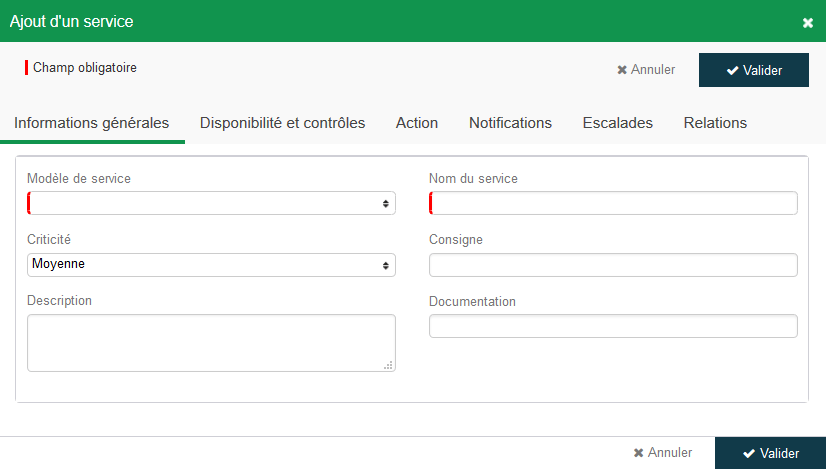 Choose the service template appropriate to the monitoring you wish to perform
Enter the Name of the service you wish to add to monitoring
Set a Business Impact criticality to the IT environment
Annotate in Description the role of this service within the IT environment
Click on the tab " Availability and checks .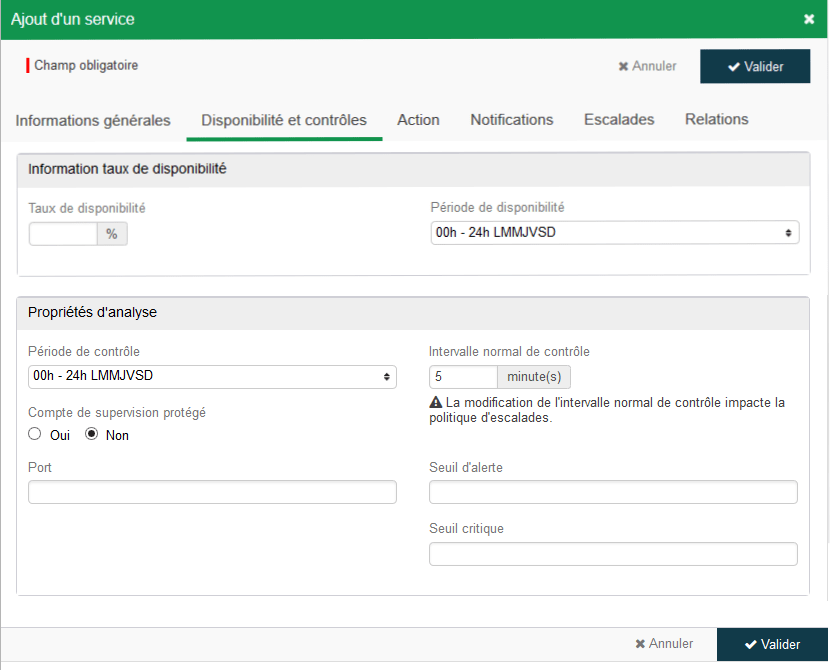 Enter the desired availability rate (according to a time period)
Choose the time period for the Availability period against which the availability rate will be calculated.
Choose the time period for the Check Timeslot during which the service monitoring will take place. Warning: it must be the same as, or cover the entire time period covered by the calculation of the availability rate.
Enter the parameters required for the monitoring check to operate as required. (In this example: Port, Warning threshold, Critical threshold)
Choose a Normal check interval reflecting the time between two successive checks (expressed in minutes), or use default values
Click on the tab " Relations .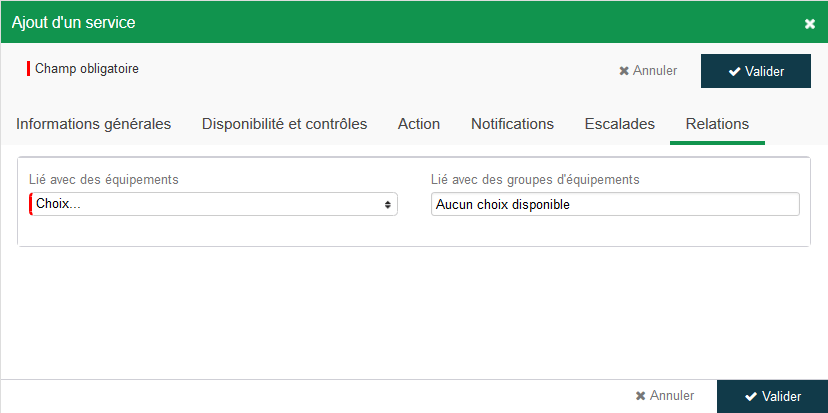 Use the search capabilities to find the hosts to which you wish to deploy this service. This makes for a faster deployment.
Once all the hosts are selected click Apply
NB: Do not forget to load the configuration to the ServiceNav Box