1. Add a unitary service
To add a unitary service without going through the equipment models, go to the " Configuration" and then in " Service > List ".

Click on " + Add "A configuration window opens.
Fill in the general information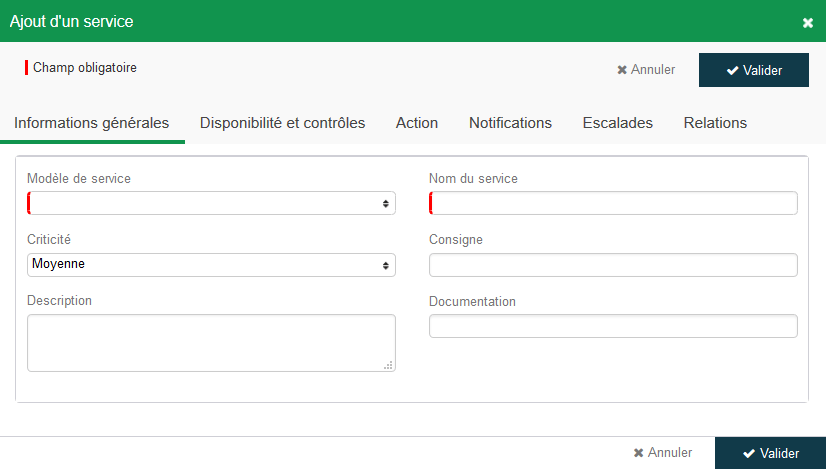 Choose the service model adapted to the control you wish to carry out
Enter the service name that you want to add to the supervision
Define your criticality within the information system
Describe in Description the role of this unitary service within the information system
Click on the tab " Availability and controls "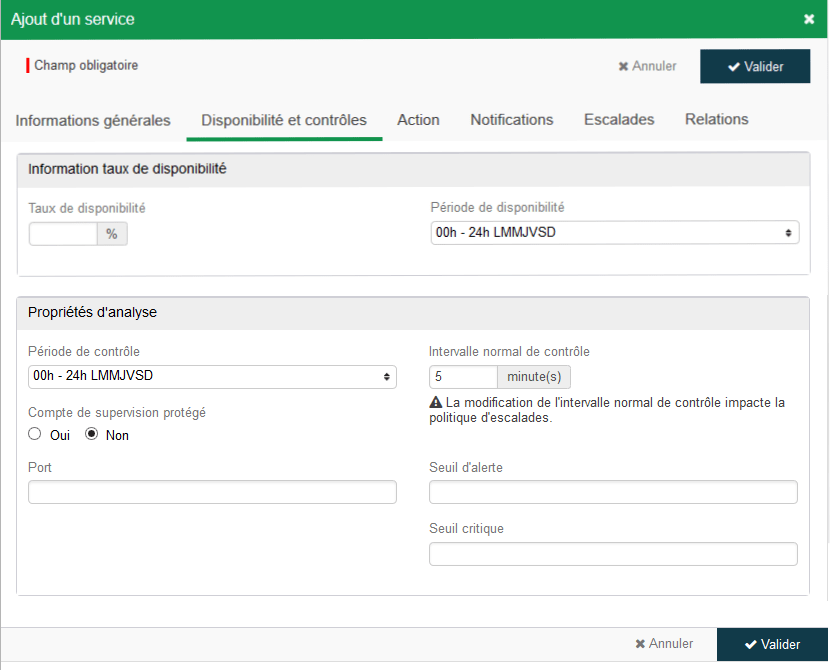 Enter the purpose of the availability rate desired (according to a time slot)
Choose the time slot for the availability period on which the availability rate will be calculated.
Choose the time slot for the control period on which the unit service supervision will take place. Warning: it must be the same as, or cover the entire time period defined for the calculation of the availability rate.
Enter the parameters necessary for the recovery of information by the supervision. (In this example: Alert threshold, Critical threshold, Port)
Choose a range of time between two checks (expressed in minutes), or leave the default values
Click on the tab " Relationship "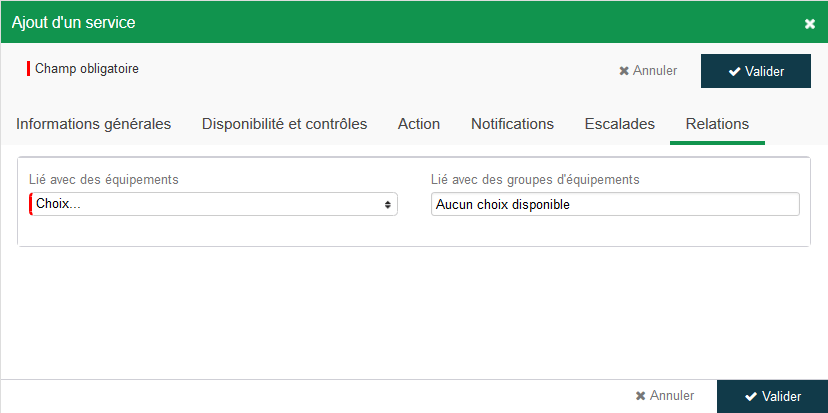 Choose the equipment on which you wish to apply this unitary service. This allows to deploy it faster.
Validate once the choice of the equipment is made.
NB: Do not forget to generate the configuration so that it is known to the ServiceNav Box