1. Add a host
To add a host, go to Configuration then Hosts > List .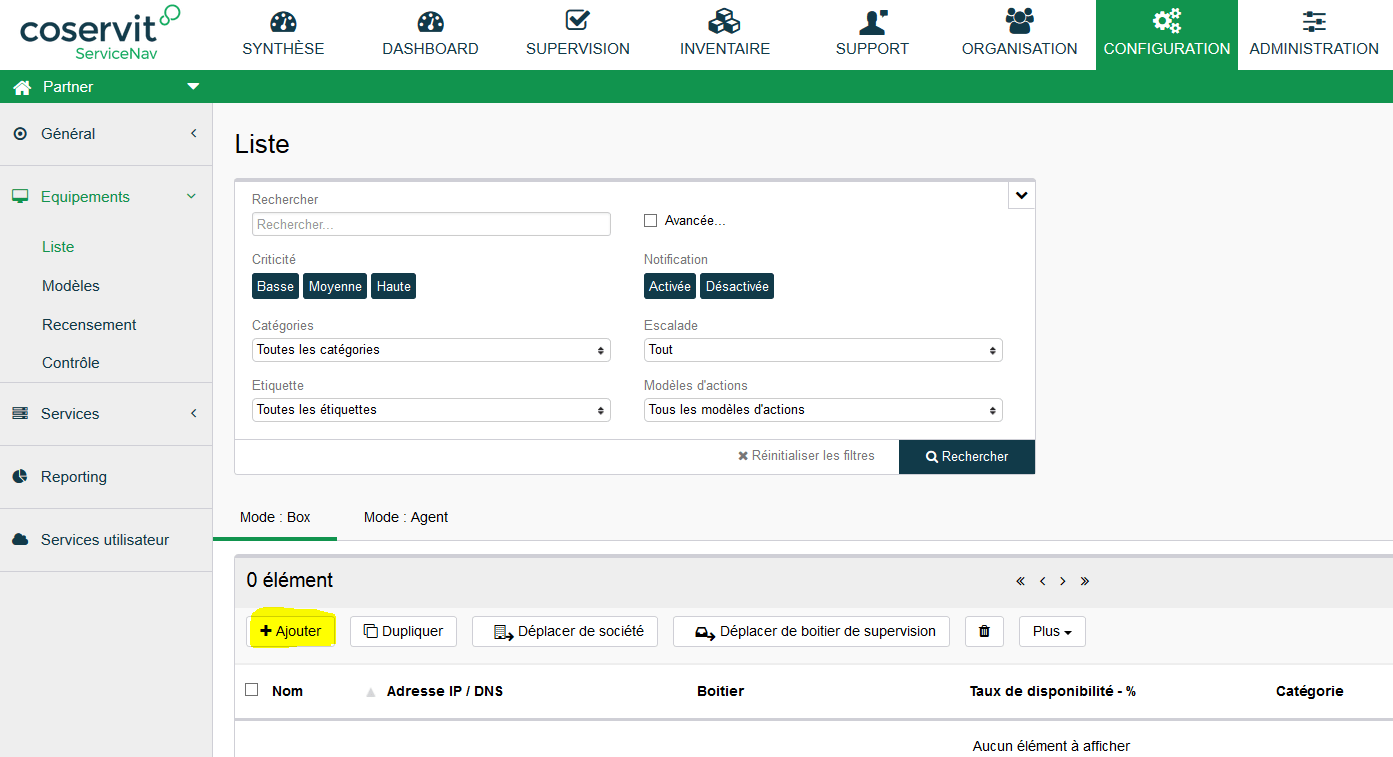 Click on " + Add  ...a configuration window opens.
Fill in the general information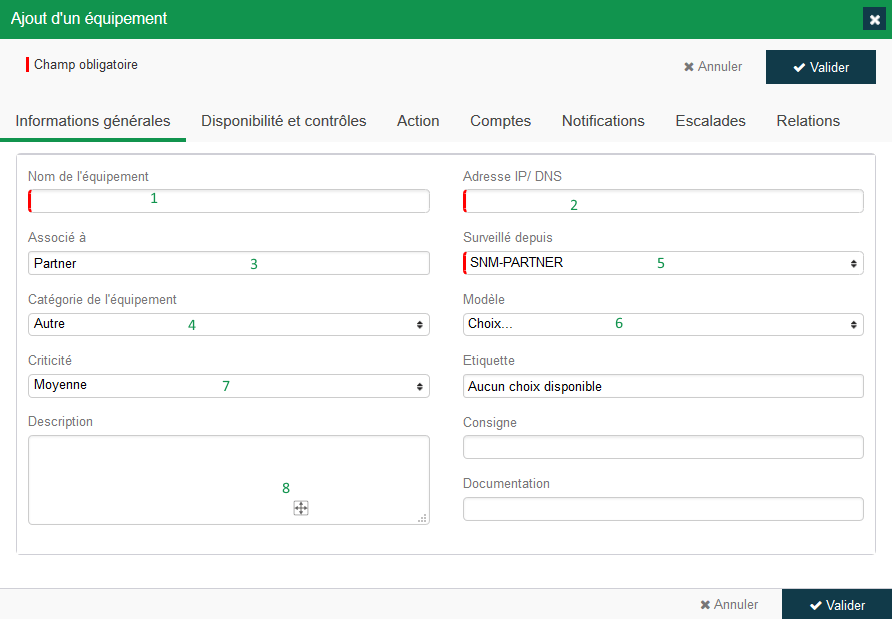 1) Enter the name of the host you wish to add to monitoring
2) Enter IP address or DNS name
3)Modify, if necessary, its site association
4) Modify, if necessary, its host category
5) Select which monitoring box will be responsible for monitoring
6) assign host templates
7) Assign the hosts criticality within the information system
8) Describe the function of this host within the information system
Click on the tab " Availability and checks .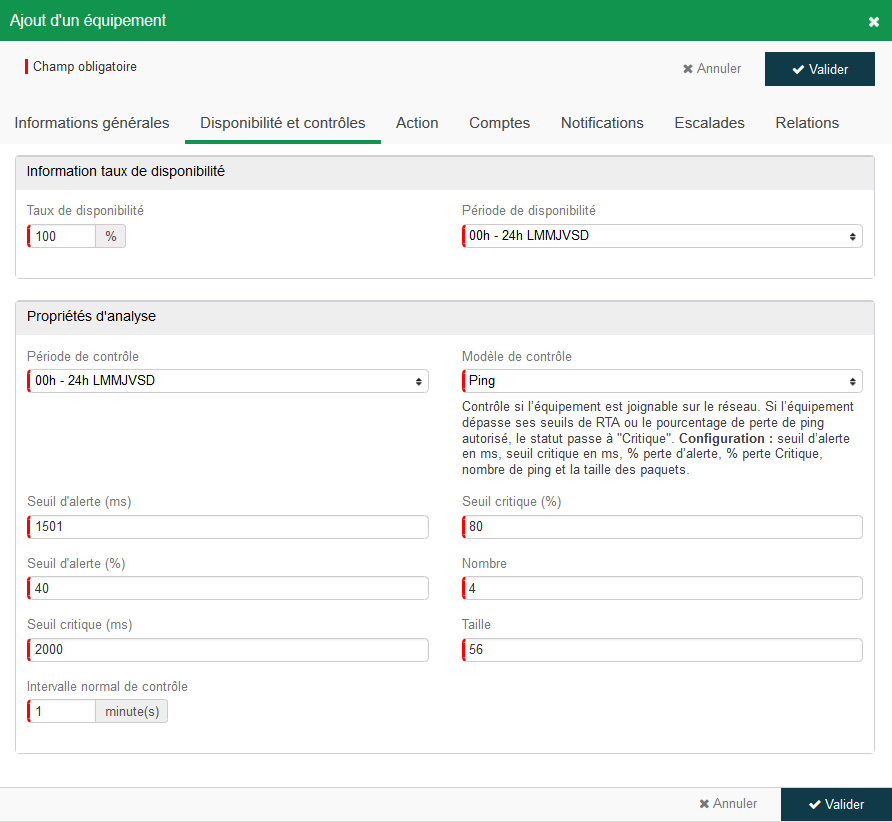 Enter the target Availability rate (based on a time slot)
Choose the time slot over which the Availability rate will be calculated.
Select the time period over which the service monitoring will take place. Warning: it must be the same as, or cover the entire time period covered by the calculation of the availability rate.
Set the time interval between two consecutive checks
Click on the tab " Relations .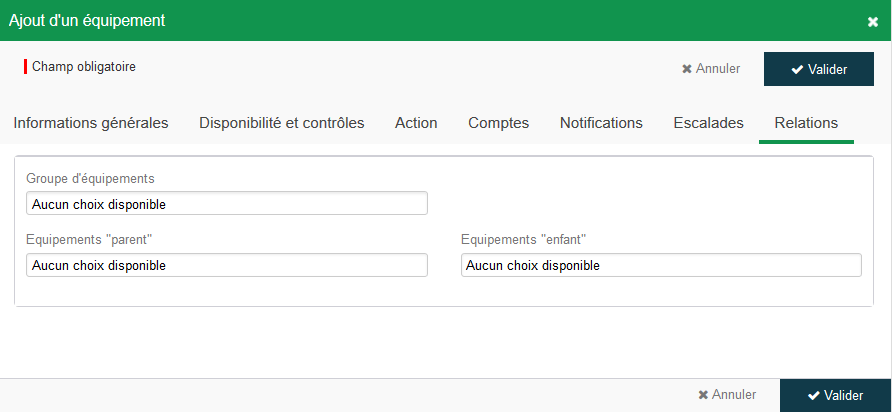 ...
Select the hosts parent device according to the network path used by the ServiceNav Box (if possible)
Select child hosts
click Apply to create the host.
Once the relationships are in place, they work as follows:
If a relationship is defined, when the parent host is in CRITICAL status, then any child host(s) are in UNKNOWN status.
For example: a VM that depends on an ESX host.
Use case: we monitor a remote site which does not have a ServiceNav box. If the router at the site does not answer the ping, then the central SN Box will not try to poll the hosts of the site, because a parent/child relationship will have been defined between hosts and the router.
Note: After adding a host, check that you do not have to configure it, specifically for its services (see the step: "Specific configuration of a Service" earlier in this document).