The search feature allows you to access the following items:
Company
Supervised equipment
User services
Interventions
Contacts
Around me
To search for an item press the magnifying glass :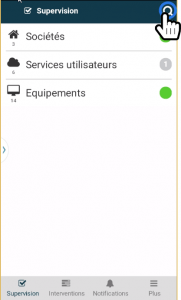 Then select the type of items you are looking for.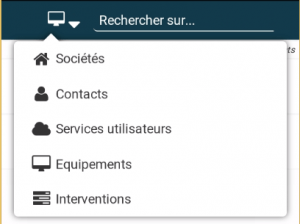 Search for a company
Type at least 3 characters of the name of one of the companies available in the supervision or CRM :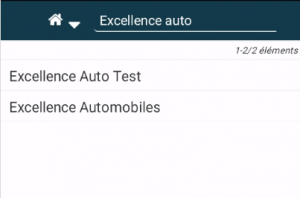 You can also search by location or postal code:
Click on a company record and access the complete company information.
Tip: quickly find the companies you know by city and make more appointments on each trip!
Search for equipment
Type at least 3 characters of the name of a supervised equipment:

Tip: you can also list all the equipment of a company by searching on its name: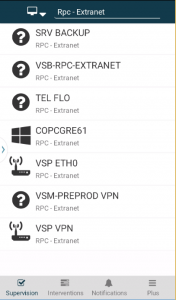 The category of the equipment is identified by its icon. The company is written in light grey; in our example it is "RPC - Extranet".
Search for a user service
Type at least 3 characters of the name of a user service or its company:
Search for an intervention
You can search for a task according to its identifierhis company or its location :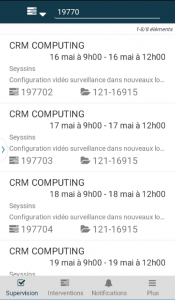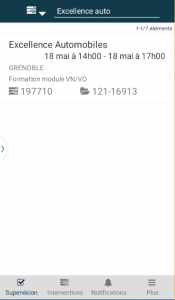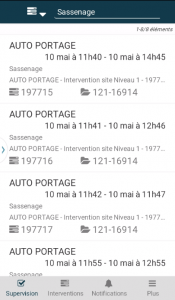 Search for a contact
Type at least 3 characters of the name a contact, a companyof its postal code or even a city :