View ServiceNav metrics in Grafanausing our dedicated plugin .
This plugin references the metrics collected by the ServiceNav Box, subject to the retention limit of the platform used.
Prerequisites
Local instance of Grafana (Grafana Cloud not supported)
Version 7.x
ServiceNav plugin for Grafana (request this from our support or your SDM consultant, providing the URL of your Grafana instance)
Configuration
Once the plugin is deployed in your Grafana instance, configure the datasource by filling in :
The URL of your ServiceNav platform (e.g. https://serveur:3000)
The authentication token (persistent, generated from a POST API call /servicenav/auth/token)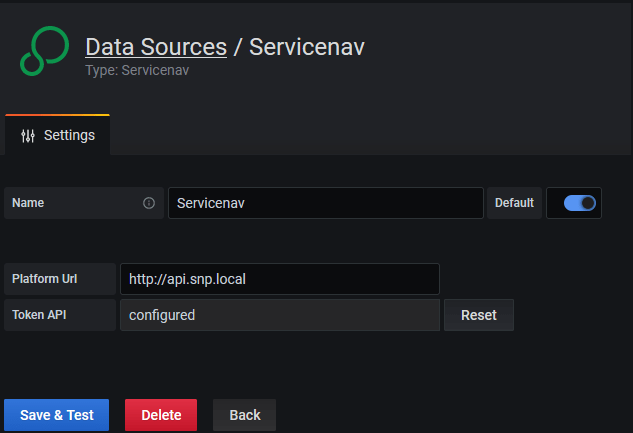 Use
When adding a new panel, select the data source

Enter the company, the host/service and the desired metric.
The data is displayed