Configuration
Prerequisites
you must configure your environments NetFlow or sFlow according to the technologies used and instantiate the service models NetworkAnalysis-NetFlow-TOPList or NetworkAnalysis-sFlow-TOPList.
Fill in the different fields: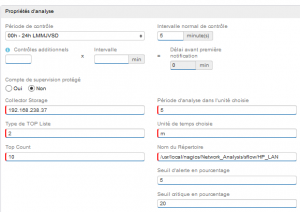 Collector Storage: Collector Storage Ip
Type of TOP List: Enter the values 1, 2 or 3 depending on the TOP List you want:

1 for Top Talkers
2 for Top Connections
3 for Top Protocols

Top Count: Length of the Top List
Analysis period in the selected unit: Time value coupled with the "Time unit" field

Unit of timeChoice of time unit, m for minute, h for hour, d for day
Name of the directory: Path to the directory containing the NetFlow or sFlow exports
Only alert in percentage: Bandwidth usage alert threshold in percentage
The only criticism in percentage terms: Critical bandwidth usage threshold in percent
Service models NetworkAnalysis-NetFlow-TOPList  and NetworkAnalysis-sFlow-TOPList can be linked to the equipment on which NetFlow and sFlow or any other device, perhaps a dummy device that would centralize all network analysis services.
As a best practice, it is recommended to instantiate at least one NetworkAnalysis-xFlow-TOPList by Top Lists.
If no data are available, please refer to the documentation NetFlow (Checks and Debug sections) or sFlow
Configuring the Network Analysis Widget
Since the Dataviz create a dashboard and instantiate a Widget  Network analysis
Slide the Network Analysis Widget and select one or more Top Lists:

The Widgets Network analysis allow you to have synthetic and extensive views: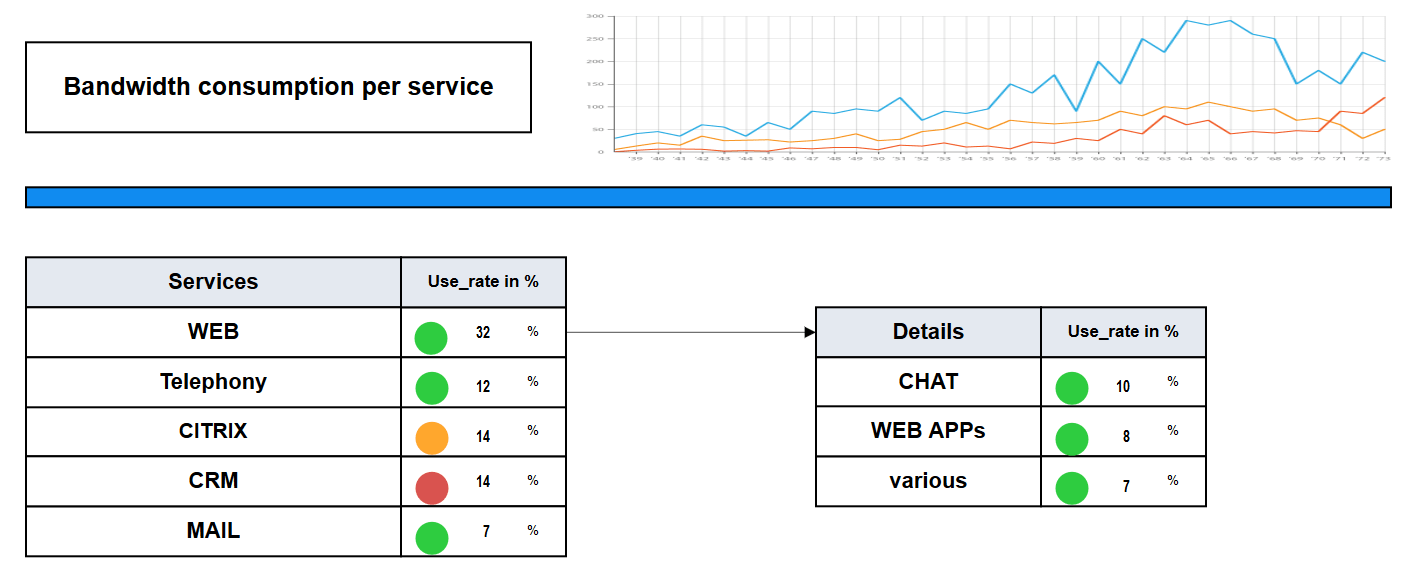 Modify the configurations of the Network Analysis Widget such as analysis periods, size or type of Top Lists directly from the service detail sheet by clicking on the icon details: