Preamble
The ServiceNav monitoring solution uses some concepts that are unique to it and others that are more common. We will detail them below so that they are well understood because these concepts feature in different parts of the user interface and software documentation.
Concepts:
Hosts
Services
User Services
Status
Contacts
Users and Roles
Hosts
The objective of the monitoring solution is to maintain the health of an element of the IT infrastructure. This element is called a "Host" in ServiceNav.
Host Category
A host can fall into one of several categories:
Other (equipment with network connectivity but not classifiable in one of the following categories).
WiFi terminal
Camera (IP camera type equipment)
Printer (network printer, network copier type equipment)
UPS
Workstation
Router
SAN / NAS
Server (server type equipment: HP UX, VMware, AIX, AS400,...)
Linux server (Linux server type equipment only)
Windows server (Microsoft Windows server type equipment only)
Windows Agent Server (Windows Server type equipment, supervised in Agent mode only).
Switch
Telephone (IP phone).
Host categories allow only Host Templates compatible with the Host to be deployed.
Host Template
Host templates are a grouping of individual services (checks) that meet the monitoring needs of a specific technology (for example: Windows server).
Example:
The host template: Windows server includes the following services.
Service : CPU
Service: C-disk
Service: RAM
Service: ...
Services
A Service represents the monitoring of a specific feature. For example, the CPU service allows the retrieval of the percentage of CPU usage of the host to which it is deployed.
Service Template
Services are created from Service Templates and then modified according to the element to be monitored. Service Templates are pre-configured in order to minimize additional configuration.
Example: CPU Service Template
The CPU Service Template when deployed to a Host supports pre-population of the key arguments (warning threshold, critical threshold and SNMP community) with the Template values as well as the check period and check interval.
User Services
User Services are a means to showing the health of a service provided by an IT provider or IT department to end-users (e.g.: e-mail, printing, business applications, etc.). User Services can be comprised of Hosts, Services and other User Services. Each of these elements can have either a "Blocking" or a "Degrading" relationship. Depending on the status of the User Service elements, the overall User Service will be either : OK, Degraded or Unavailable. The second objective of User Services is to calculate overall availability, in order to allow a precise validation of SLAs signed between the provider and the service user.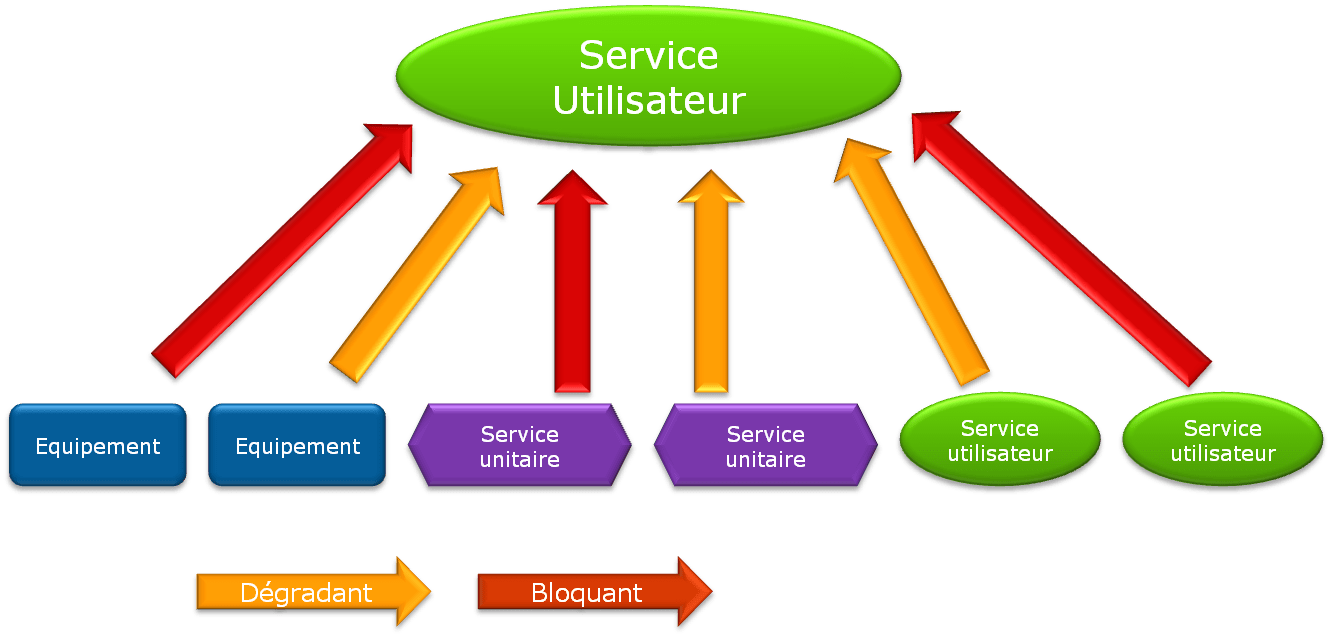 For example: An "Internet" User Service should be composed of the elements necessary for Internet access (e.g. modem, router, firewall, proxy, switch, etc.) If one of these devices or a service deployed to them does not report as OK, the User Service is either blocked or degraded, depending on the infrastructure relationships.
The creation of User Services is explained in the documentation: "Creating User Services: best practices and examples".
Status
Hosts, Services and User Services have a status representing their current operational state.
A User Service may exhibit the following statuses: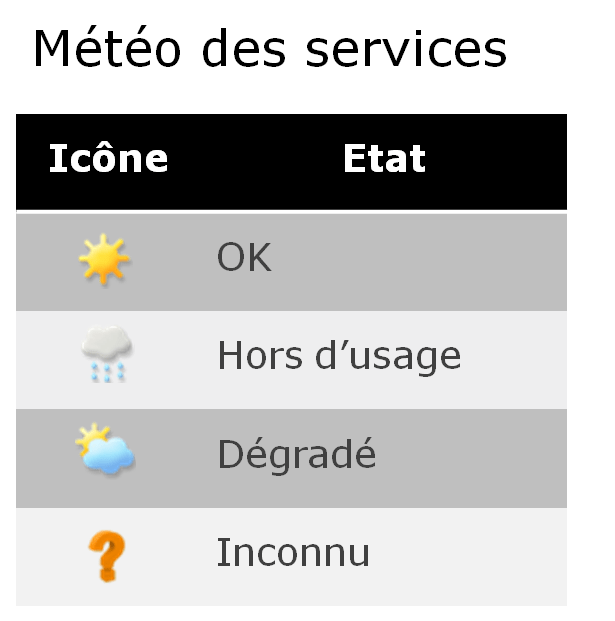 OK, means that everything is operational
Down, means that the service provided to the user is not operational
Degraded, means that the user service requires attention from the technical staff, but it remains available for the users.
Unknown, means that we are not able to know the status of the user service it can be in one of the three states above.
Hosts and Services may have the following statuses: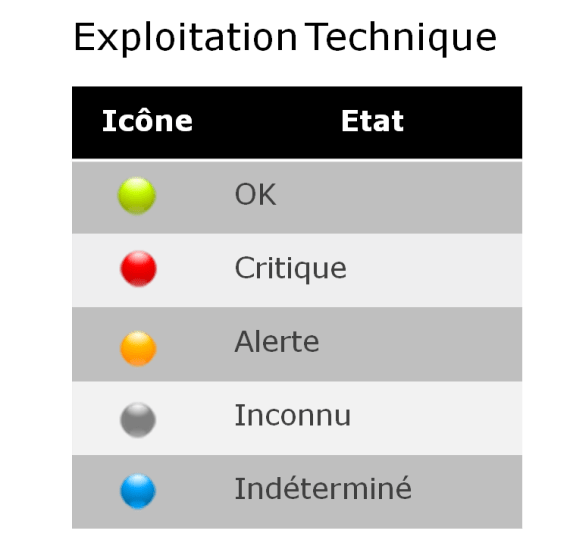 OK, means that everything is operational
Critical, means that Host or Service is not operational
Warning, means that Host or Service needs attention but the monitored element is operational. Warning has the role of alerting before real problems occur.
Unknown, means that the true status of Hosts or Services cannot be established by the monitoring platform and might be any of: OK, Critical or Warning.
Undetermined, means that the Host or Service has not yet begun to be monitored or that the SN Box does is not sending information.
Contacts
ServiceNav allows users to be notified about some monitoring events via email, SMS, Push,etc. The persons notified are configured in ServiceNav as contacts. Contacts can be ServiceNav users or they can be created without access to the ServiceNav application. This allows you to create contacts for mailing lists and to configure specific notification for such a list.
Users and Roles
The users of the ServiceNav application can belong either to an RPC (Reseller Partner Coservit) or to a customer of an RPC i.e. a SIG (Managed Company). Each user has a role allowing or denying them access to certain features. Role definition is visible from the user creation screen. Here is the list of predefined user roles in ServiceNav :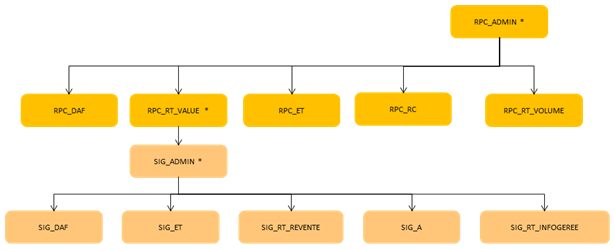 The roles allowed to create users are: RPC_ADMIN, RPC_RTVALUE and SIG_ADMIN.