Objective
How to use setpoint URLs.
Prerequisites
Have instructions on a web platform.
Instruction
Setpoint URLs can be applied to equipment and unit services. They are defined in the "Configuration" section.
The purpose of these URLs is to point to a web-based documentation, indicating the treatment to be followed in case of error for the element in question.
Configuration: add a setpoint
To configure the setpoint URLs, go to the menu :
"Configuration" > "Equipment" or "Services" > "List
You can then add the URLs one by one from the details sheet of the selected item. Ex: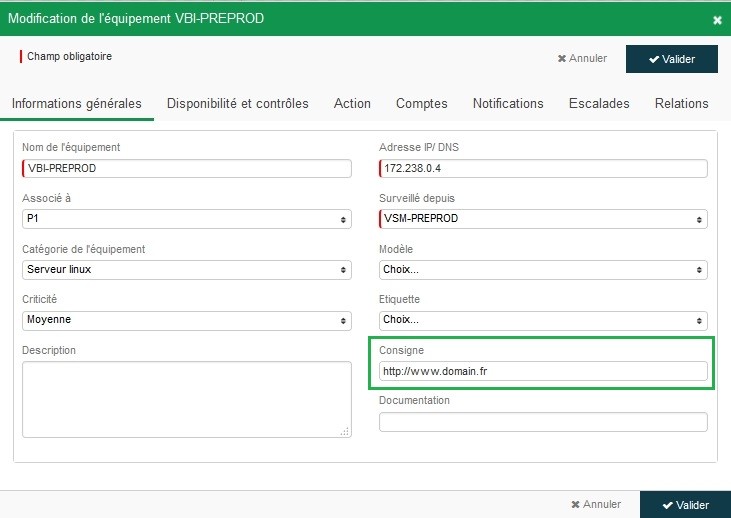 You can also add the same instruction to several elements.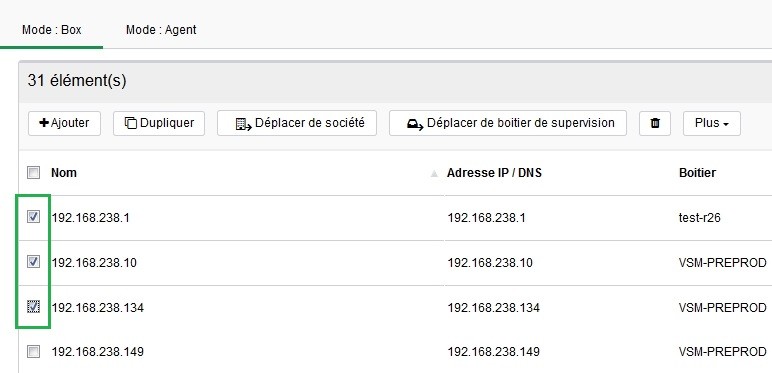 Choose the action: "Modify the general information":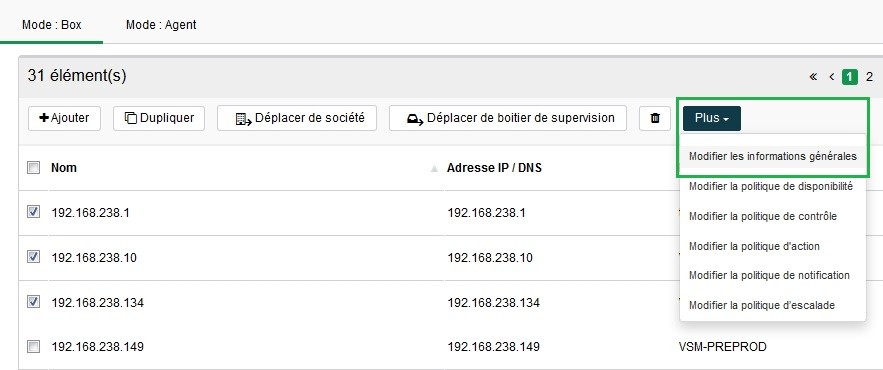 Enter the URL and validate: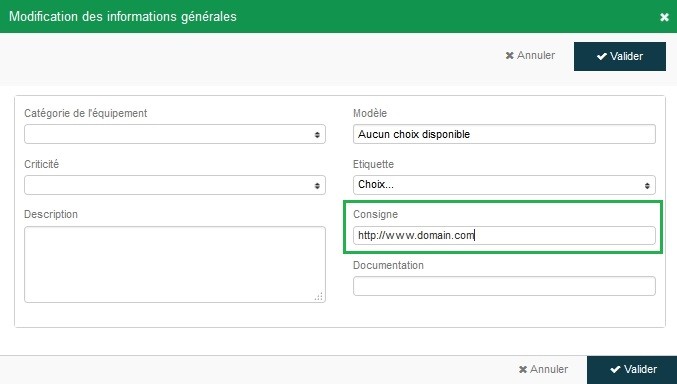 Operation: open a locker
Once the setpoints are configured, they are accessible in two places:
Supervision > Technical Operation > Element detail sheet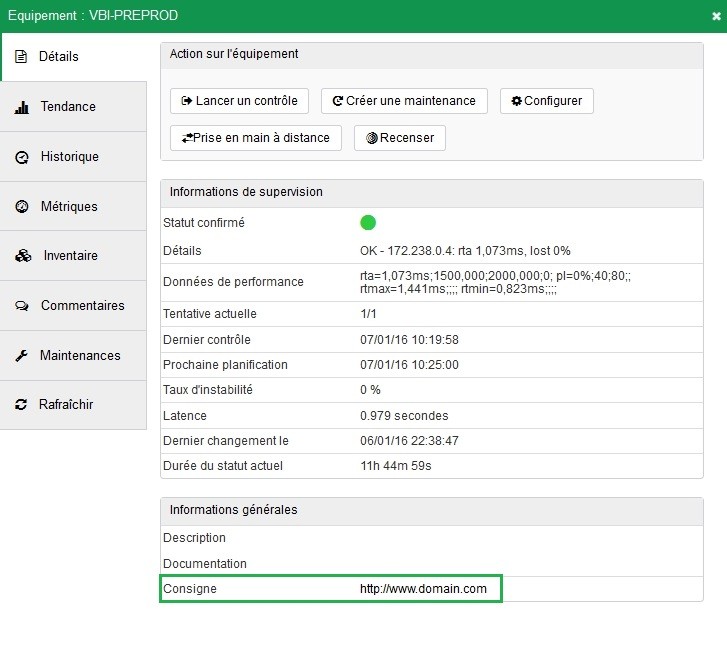 ***** Notification of supervision *****
Type: Problem
State: CRITICAL
Service: HTTPS access - From outside
Equipment: DNS - External
IP address: 8.8.8.8
Category: Server
Date/Time: 10-02-2015 14:50:18
Instruction: http://www.domain.com
Detailed information:
HTTP CRITICAL: HTTP/1.1 503 Service Temporarily Unavailable - pattern not found - 493 bytes in 0.039 second response time
Then simply click on the link to access the instruction in a new tab.