The customer dashboard is available in the "Overview" tab.

It is divided into four blocks:

This block displays the details of the selected action in the schedule.
By default, the next scheduled action is selected.
It is possible to enter the displayed action, via the

Planning of interventions
This block displays in planning view the past and future interventions on the Client company.
Depending on the level of entitlement (subscriber customer/management customer), the tasks displayed are filtered on the current user.
It is possible to switch to a day/week/month view, and select an action to see the details.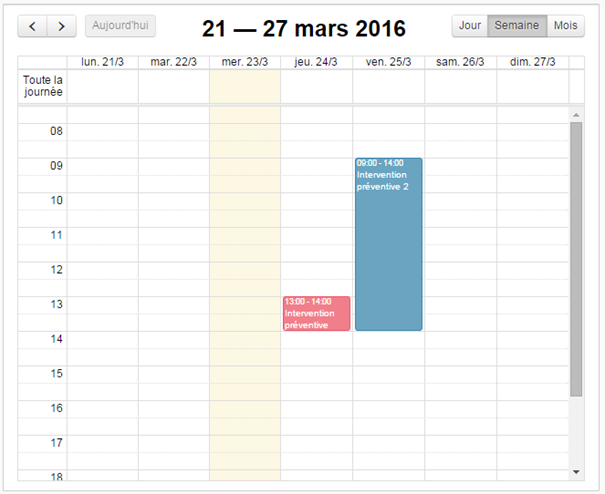 The list of open requests shows the open requests on the customer user's company.
It is possible to display the actions related to each request by clicking on "related actions".
Emails are not displayed in related actions
It is possible to enter a request or action form by clicking on its code.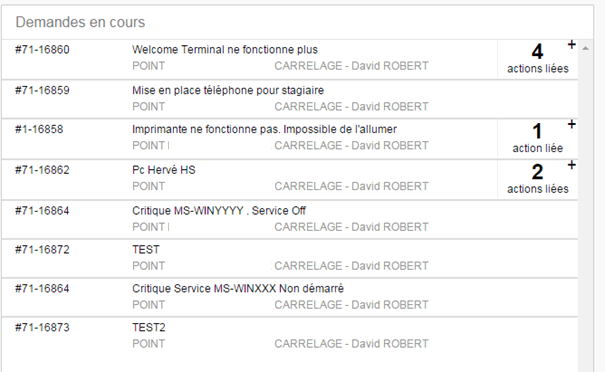 This block displays the list of the customer's services, and their alert level.
The following filters are displayed
On alert (red/orange)
In "Renewed", "In progress", "In renewal" status

If the associated rights are sufficient, the benefits of the subordinate companies are also listed.
It is possible to display the related demands to each benefit using the "linked request" button at the end of the line.
The alert level is based on the following rule: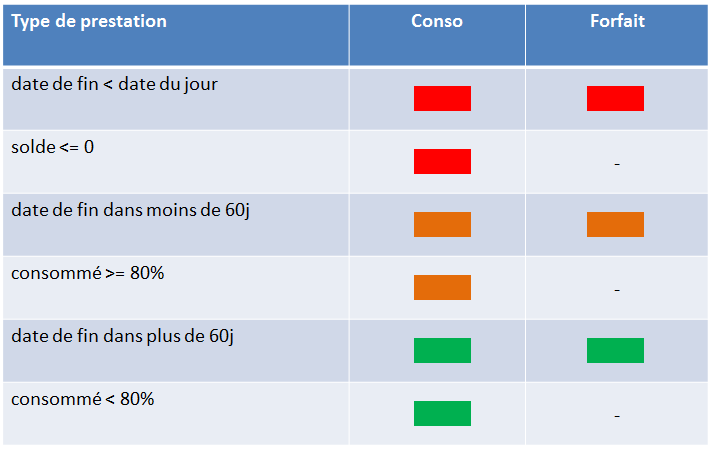 the most critical alert has priority (e.g. red + orange = red)
In addition, regarding lump-sum servicesprofitability also affects the colour code.
The rule is:
- OK - GREEN :
(End date > Current date+60d) AND (Profitability > 0)
- WARNING- ORANGE :
(If end date >= Today's date AND end date <= Today's date+60d) OR (Profitability = 0)
- DANGER-RED :
(If end date < current date) OR (Profitability < 0)