Anticipate issues to improve the availability of your IT infrastructure
Advanced warning of upcoming alerts to anticipate interventions and avoid outages is the dream of every CIO! This is why we have designed, using latest AI technologies, an alert prediction module. When you can predict, you avoid reduced availability and performance of your IT.

A new level of
proactivity
You are notified of alerts before they happen. What could become night-time interventions can therefore be carried out in the middle of the day, when staff availability is at its highest.
You view a dashboard of upcoming issues along with their confidence rate, on a short-term forecast
time-frame. The forecasts are constantly re-evaluated according to the latest available data.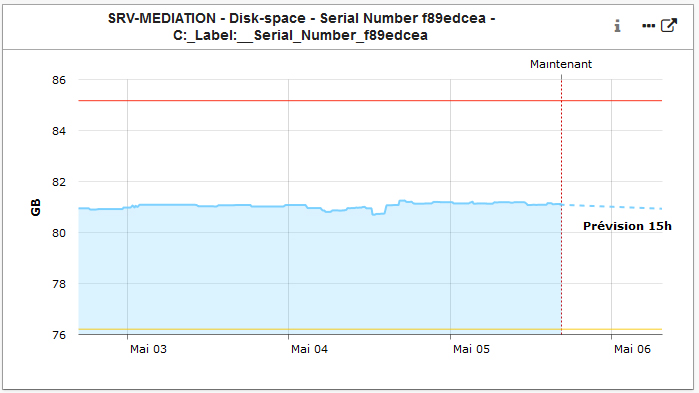 The forecasting time-frameused covers night-time production periods, in particular, during which there are very few employees and no specialists are present. Avoidance of night-time activitiy means employees in top shape, lower costs, and a full operating team during the day.

Forecasting is a first use case of the value brought by artificial intelligence technologies to IT operations.
Ready to discover
ServiceNav

?