All companies have a need for the time tracking by their teams on the various tasks. Service Nav Customer Care allows to follow the time spent by each employee on the various actions entered in the CRM.
For the manager, it is then possible to build time tracking dashboards either directly in the CRM, or through more advanced reporting tools.
The practical case of a company using Service Nav Customer Care.
The company, a software publisher and user of Service Nav Customer Care, needed to track the time spent by all of its technical staff (Research and Development, Consultants, Technical Support, etc.) in order to measure the profitability of its products and understand its cost centers.
Implementation of time tracking with Service Nav Customer Care
In order to quantify the time spent by type of activity, we have set up, for each task carried out, a time entry in the CRM:
On a request for assistance for a support or project action
On an opportunity for a sales or pre-sales action
Directly to the internal company code for an internal action
Each time is then categorized:
A first level which allows to have the activity category
A second level which allows to have the subcategory and therefore a more detailed level of analysis.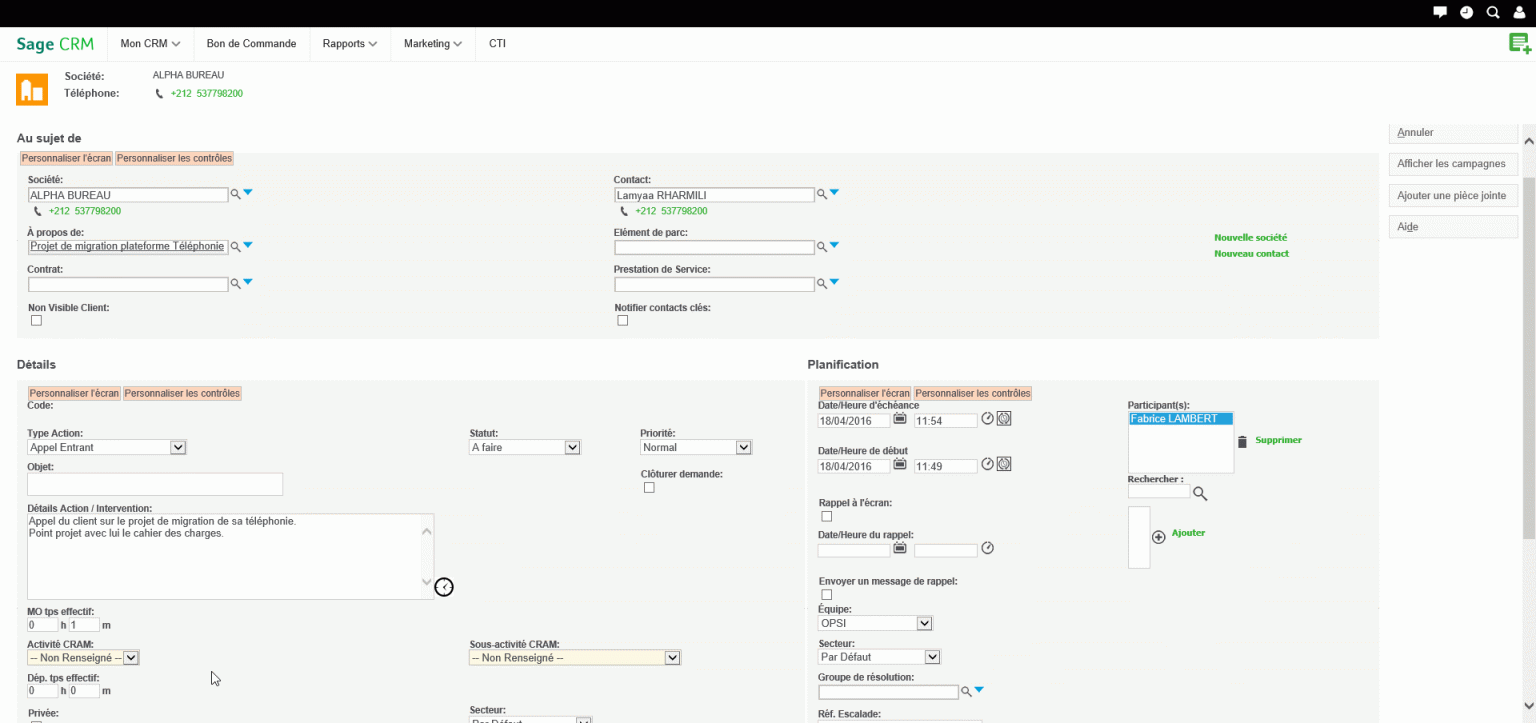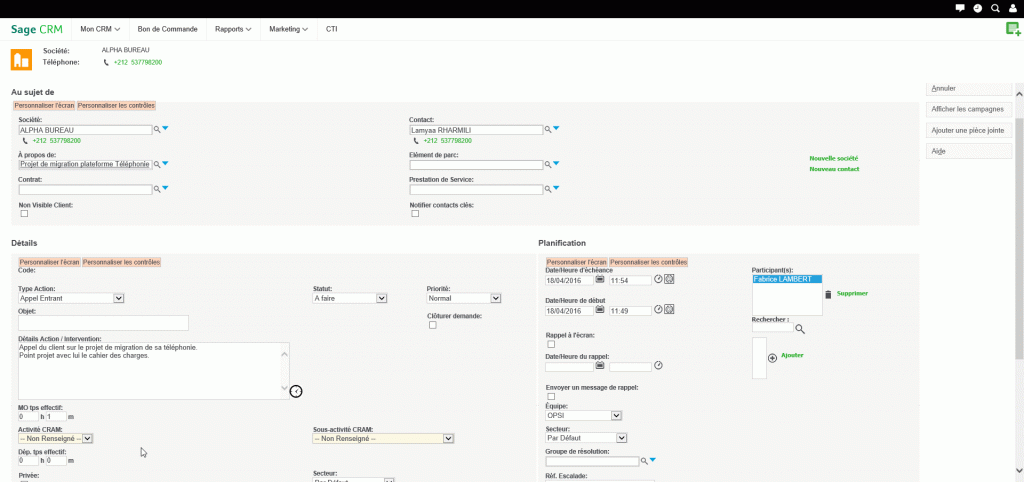 Assistance with data entry and restitution via reporting tools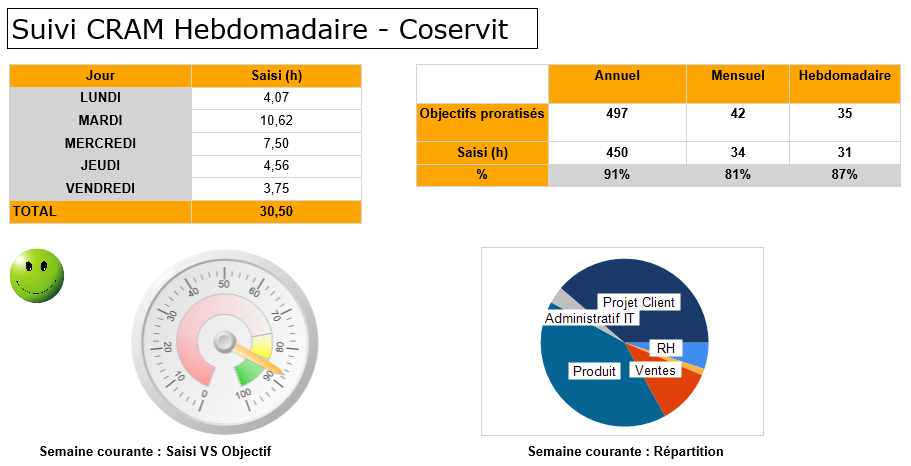 All CRM users have either a web access allowing them to see in real time the progress of their time entry, a regular reporting by e-mail. The tools used for this external reporting allow for publication via a web interface or regular emailing.

For their part, the managers then have reports in real time, or periodic on the same principle.
This allows them to manage the activities of their teams and to quickly measure the time spent on each type of activity, to direct the teams and to adapt the resources to meet the company's strategy.