Often seen as two services that should rarely be communicated together, pre-sales and after-sales service often have few channels of communication.
Dans le même temps, au niveau de l'après-vente, il est fréquent pour les techniciens de détecter des opportunités of additional sales.
Avec des coûts d'acquisitions de nouveaux clients toujours plus importants que de la vente renouvelées chez des clients, le fait de meet a need is always paramount.
Le cas pratique d'un partenaire utilisant Service Nav Customer Care.
Pour ce partenaire les équipes techniques de niveau 1 et les équipes commerciales sont situés sur 2 sites distants de plusieurs centaines de kilomètres et les équipes techniques ne sont jamais en relations avec les commerciaux.
Pour autant, les techniciens en contact très réguliers avec les clients, détectent très fréquemment des opportunités of sale :
Renouvellement de matériel
Need for training
Adding licenses
…
Avant les évolutions mises en place via Service Nav Customer Care, les informations n'étaient jamais transmises et des opportunités de ventes étaient perdues.
Implementation through Service Nav Customer Care.
Les objectifs donnés pour le client pour la mise en place étaient assez exigeants :
Opération simple et la moins couteuse en temps pour le technicien qui doit rester concentrer sur son métier.
Information for the salesperson qui reste maître de la création ou non de son opportunité.
Pour mettre en place ceci nous avons modifié le Worflow de traitement d'une demande. Une fois la demande clôturée, le technicien dispose d'un lien pour informer le commercial.
Au clic sur ce lien, le technicien à la possibilité de sélectionner le type de demande client (Matériel, Licence, …) et d'ajouter une note.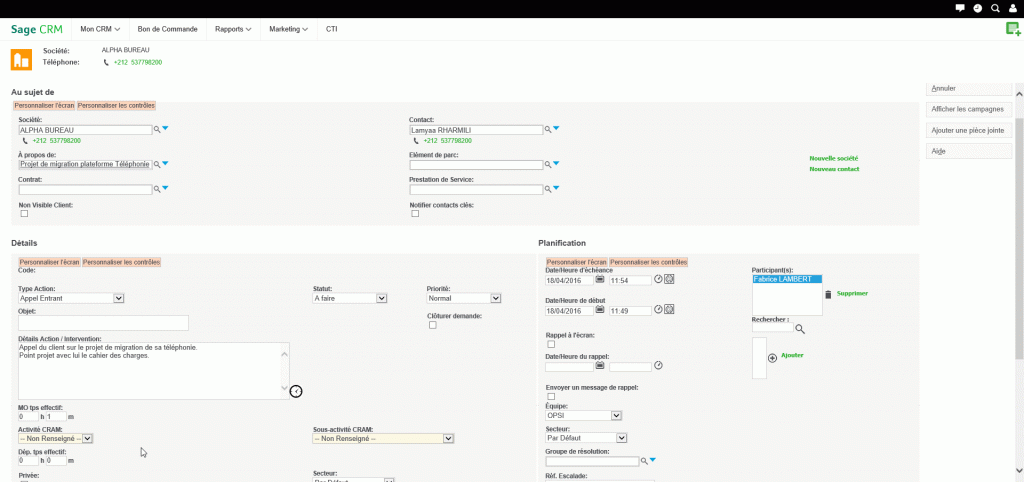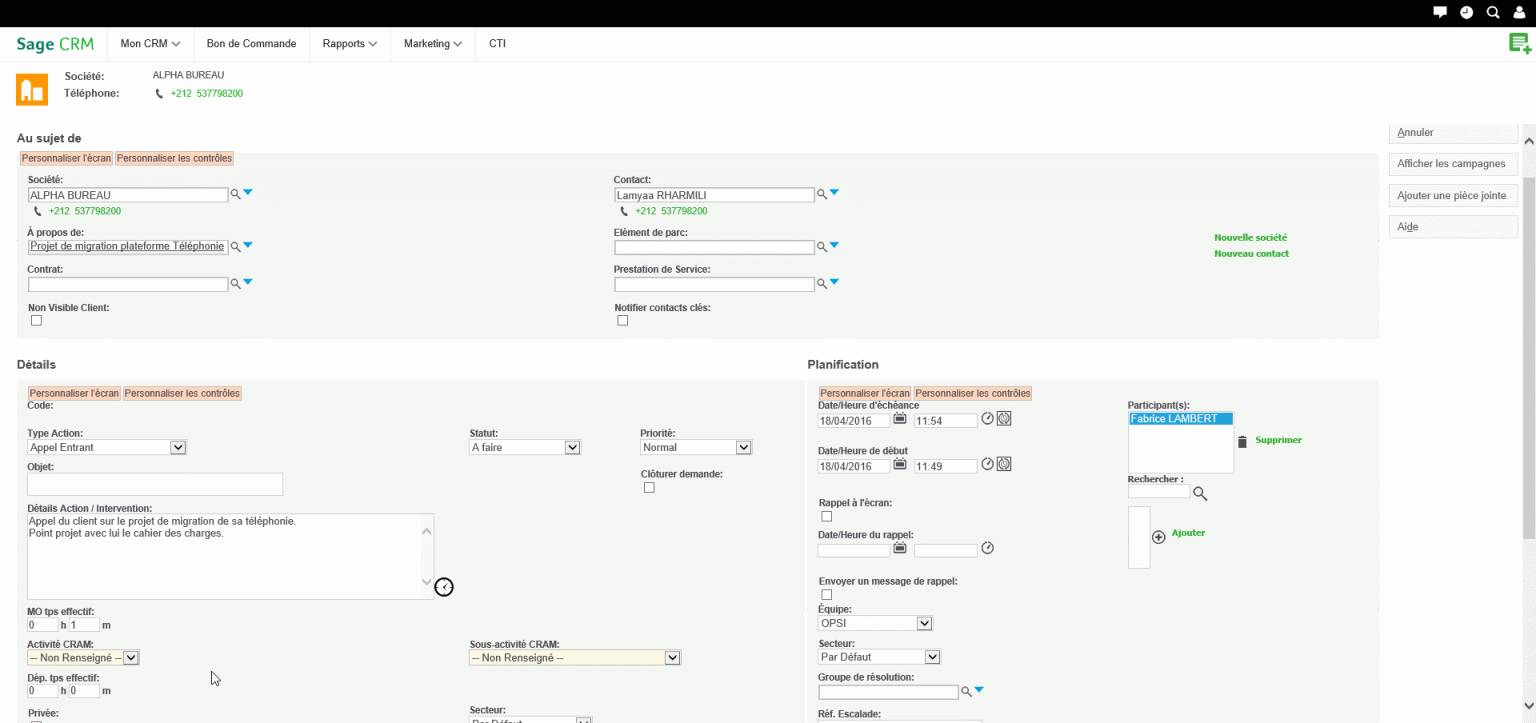 Le commercial responsable de la société est alors immédiatement informé par mail avec l'ensemble des informations nécessaires :
Nom et coordonnées du client
Nom et coordonnées du contact
Informations remontées par le technicien
Avec ces nouvelles notifications, les commerciaux peuvent traiter en temps réels des additional demands en provenance directe du service après-vente et les techniciens deviennent les nouveaux apporteurs affaires sans ajout de travail ou de process lourd. Une équation forcément winner for our partner.