Depending on the services taken when subscribing to our ServiceNavsoftware, you can mange your tickets as well as your services, in a dedicated interface: the support portal.
Essential Information
In order to provide you with support and assistance, you can reach our support through the support portal : https://support.servicenav.io
Pre-requisite:
You must provide Coservit or your integrator with a list of people who can open tickets on the support portal.
This is usually done during the monitoring project. If an account is missing, you can send an email to the following address to request the creation of the account: assistance@coservit.com
Support Portal Login
The login information for the portal is as follows:
Username : Account as supplied. (email address)
Password: please use the forgotten password procedure to set a password at first login.
Menus
When you log in, the following menus are visible. By default the Dashboard Overview view is displayed.
Summary
This summary page, gives an overview of the current requests and is made up of 4 areas:
Area 1: Current Tickets
Area 2 : Calendar by day/week/month of Easyvista activities

By clicking on the number of related actions, it is possible to see the different support actions and the exchanges with it.

Area 3: Summary of an action selected from the calendar
Area 4: Details of your services, including the balance of support tokens.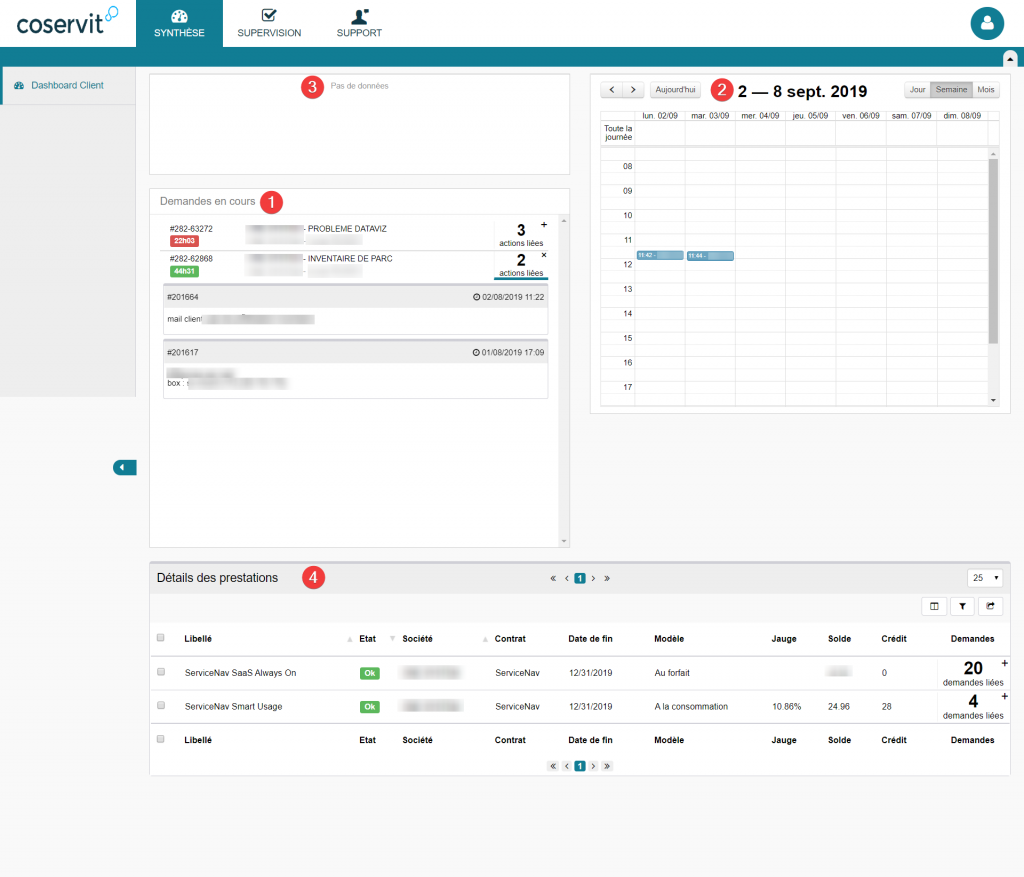 Opening a support case

Just click on the button at the bottom right of the Summary or Support screens
Here are the items you need to provide to the ServiceNav support team in order to help you:
Subject of my case (required)
Details of my case (required)
Other person to contact: Name + tel; if you are applying for another person
Note Please do not hesitate to send us any useful information (company or site name in ServiceNav, host name, service name, etc...) in addition to screenshots to enable us to deal with your case as best as possible.
Track your services
The details of the services, including the end date of your subscription to each module and the balance of your token credits, are listed at the bottom of the page. For each service, you can click on the number of related requests to obtain details.



Here 2 services, one of which requires a fresh order of support tokens.
Monitoring
Depending on your contract, this view shows the availability, maintenance and possible problems of our ServiceNav solution in SaaS mode .

In the event of platform unavailablilty, we communicate exclusively through this channel.
Support
This screen allows you to search for requests or actions.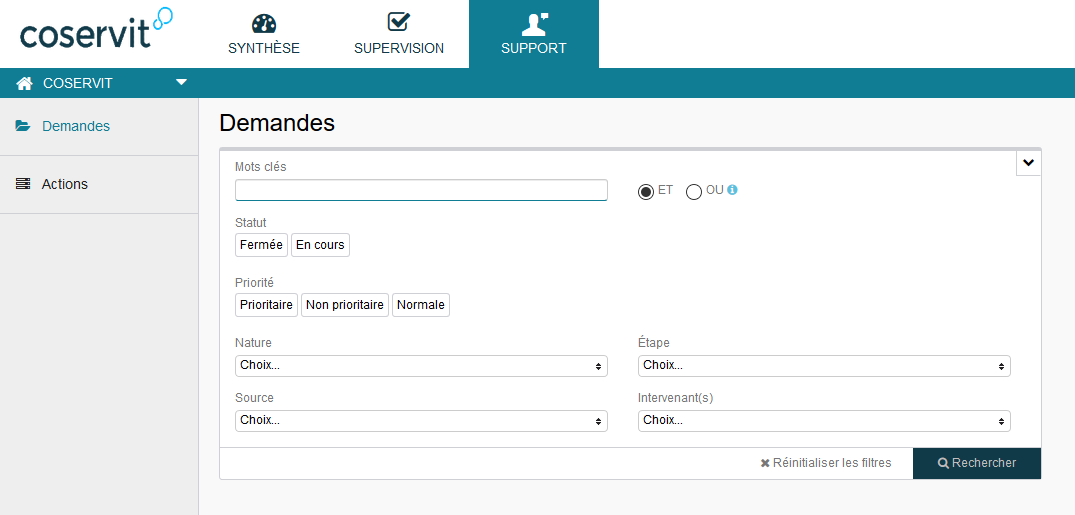 Search for a ticket or an action
It is possible to search for your tickets or actions according to filters.
Screen Support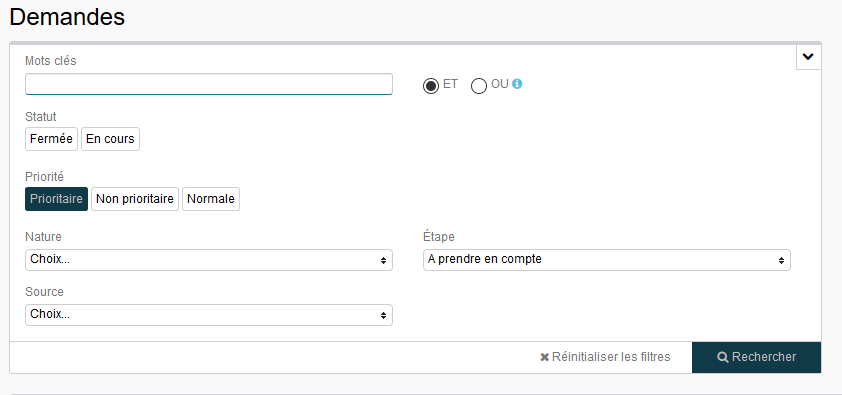 Conclusion
Our support portal is the gateway to all your support requests for the ServiceNav product.
The portal provides visibility of all the activities carried out by Coservit with a time stamp and gives you access to all information.
Need information provided in a previous ticket? With ticket search, in a few seconds you have the details.
You benefit even more from the help our support team is able to provide!