The objective of the report is to be able to highlight the equipment and/or services of one or more equipments that present alerts on a regular basis.
It is therefore necessary to visualize the unit equipment/services that are regularly on alert and in this way reduce supervision alerts or false positives.
For this purpose, we will focus on the following report: Summary of operating information.
Use of the report
This report is available in the Configuration / Reporting menu.
Report Parameter :
- Type reporting :
-• Title the title of the report
-• Visibility make this report public or keep it in private
-• Type of operation select Report
-• Content Template : take the template "Summary of operating information".
-• Analysis period choose the number of days to analyze 7, 30 or 90 days
-• Until : end date of the analysis. Ex: 16/09/2018 with a period of 7 days. I will analyze the 7 days preceding the 16/09/2018. Ending x days before the report generation : if you use this report in scheduled sending. Ex: the report is weekly every Monday.
The analysis will be carried out over the x days prior to Monday.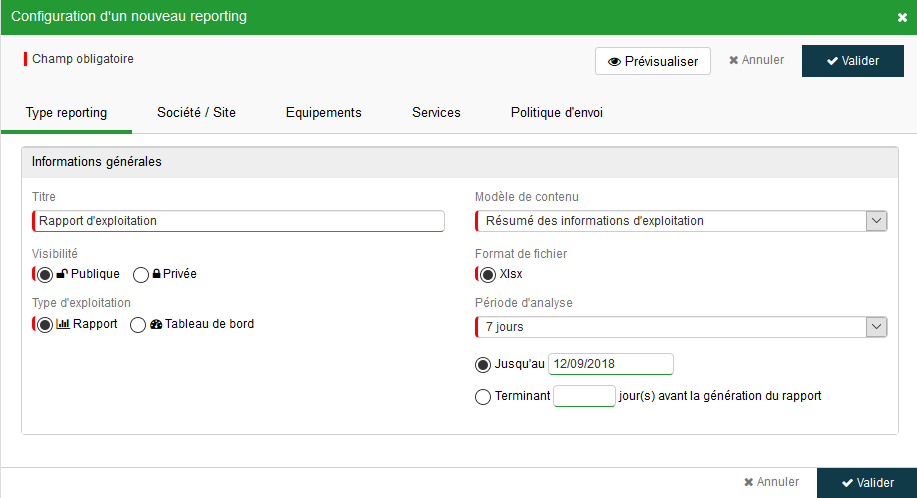 – Company / Site : Fill in the desired filter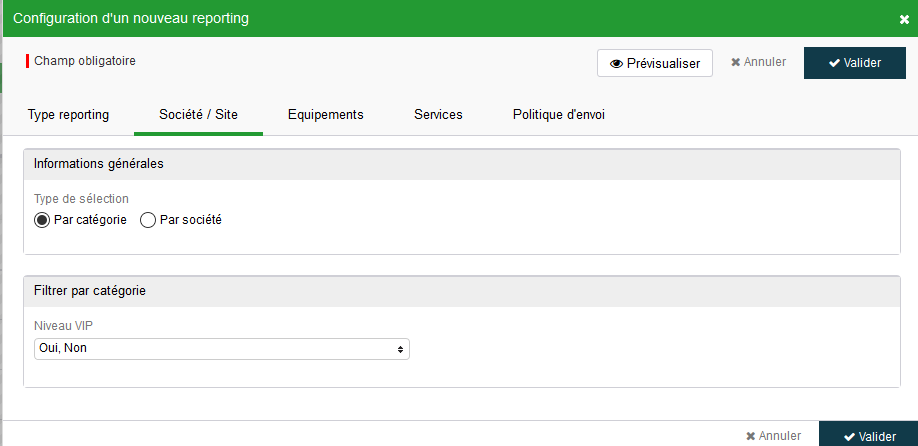 – Hosts : Fill in the desired filters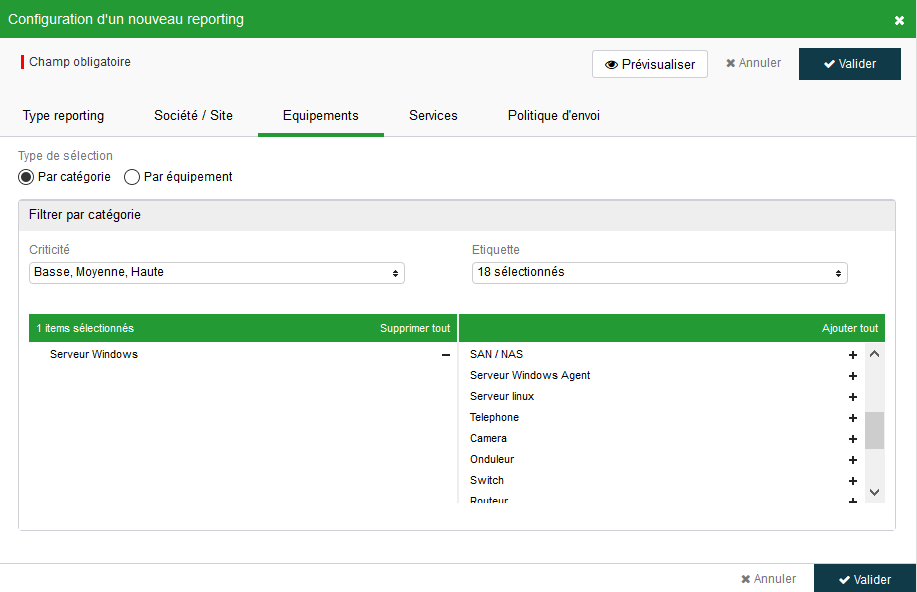 Here we only take Windows servers
– Services : Fill in the desired filters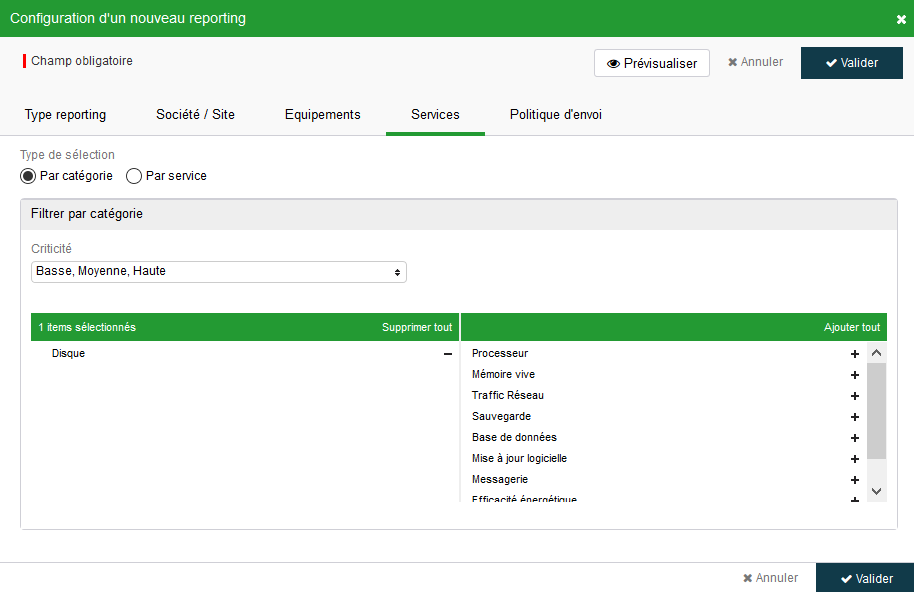 Here I'm only looking for disk space.
– Shipping policy : Fill in the desired filters
Use Case - Cleaning false positives
Aim Eliminate false positives that have been reported in the analysis.
So we will run the report manually and analyze it in Excel. To do this, in the menu Supervision / Reports, select the report and click on the yellow button here in the screenshot
Analysis of the generated file
The resulting file is in Excel format and contains the following columns:
- Partner/Customer
- Company/Site
- Equipment
- Unit service
- Availability rate
- Objective
- Number of critical passages
- Number of passages on alert
- Number of passages in unknown
- Number of passages in indeterminate
- Critical time
- Critical time (in seconds)
- Weather Alert
- Time on Alert (in seconds)
- Time in Unknown
- Time in unknown (in seconds)
- Time in indeterminate
- Time in indeterminate (in seconds)
What we are most interested in will be the number of passages in critical condition.

Here I notice that my Disk-space changed state 11 times over the period defined in my report.
Checking from ServiceNav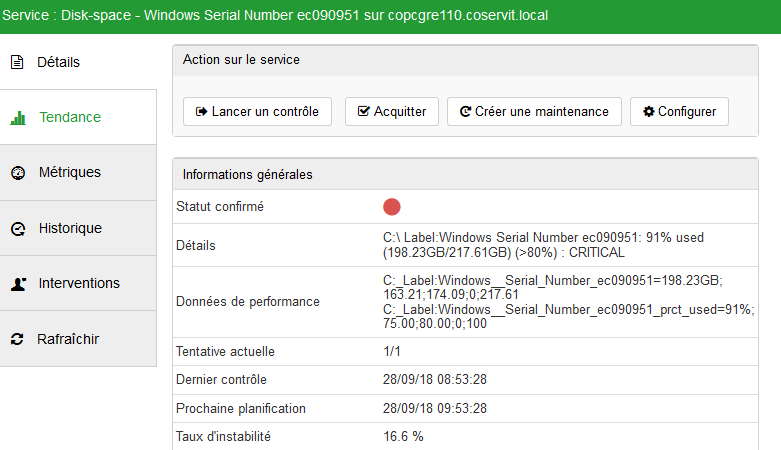 When I look at my thresholds, I realize that they are too low, hence the passage to criticism.

I will therefore adapt them to avoid having notifications on this control.
This report is therefore very useful to have a synthetic view of the services or equipment that change state regularly. It allows you to adapt its thresholds according to the analysis carried out.