IT availability and performance that saves your business time. How do we deliver this promise?
AIOps monitoring platforms combine multiple data source collection with a unified interface, big data architecture and machine learning to deliver a targeted view for both IT technicians, and end-consumers of IT services.
ServiceNavs development dovetails with this revolution and aims to provide customers with the latest technological innovations.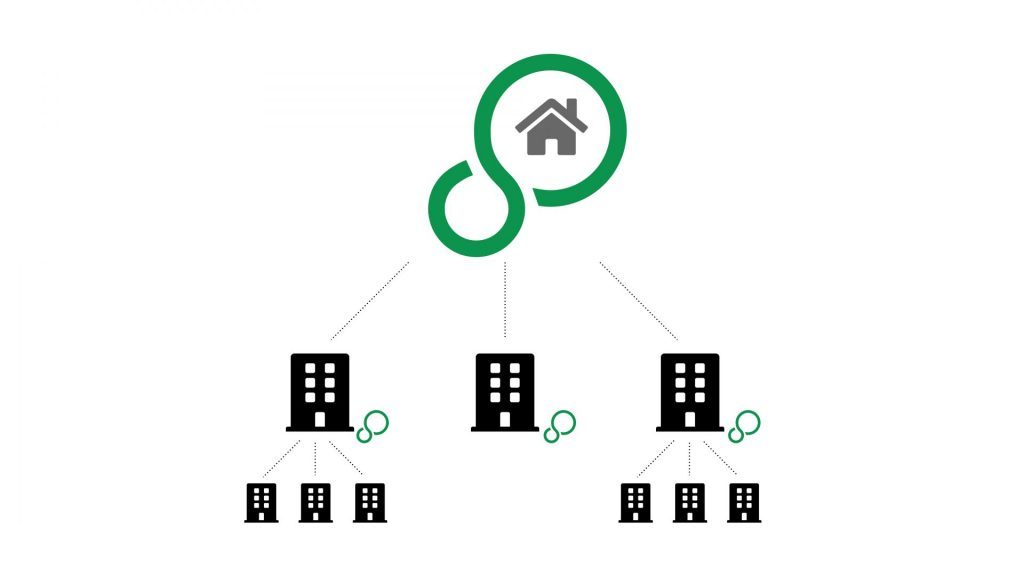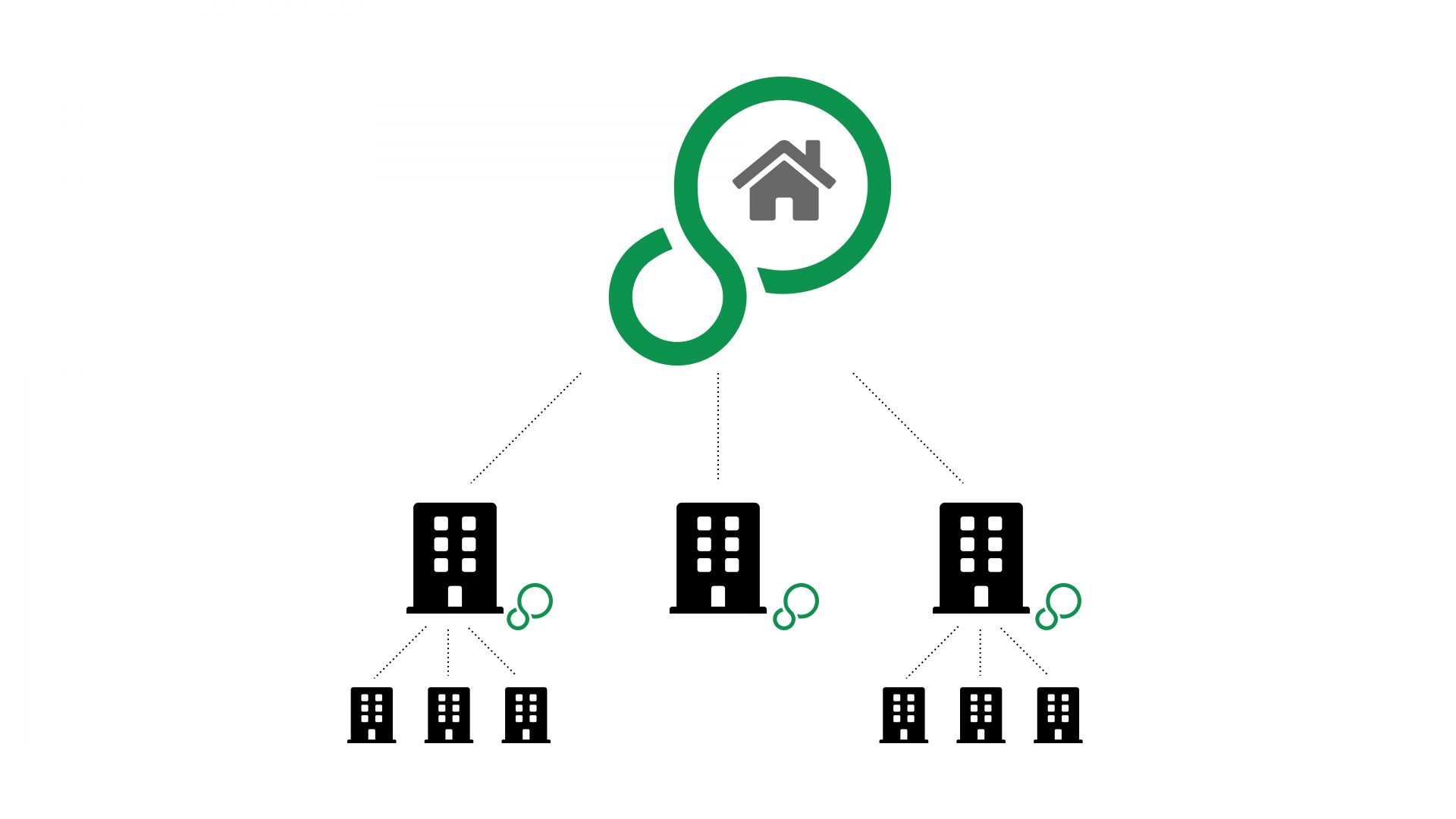 Designed for
SaaS monitoring


of multi-client, multi-site environments
From the very start of its development in 2007, ServiceNav was designed for SaaS monitoring in a multi-client, multi-site setting, based on simple principles: minimizing data volumes on the Internet in order to preserve bandwidth for production activities (rare at the time), no compromise on security, reliable collection of metrics, a configuration style that makes the product easy to learn and at the same time cognisant of the reality of networks, fast/ easy deployment and use. The platform's architecture support these principles: ServiceNav Box collectors sited as close as possible to the objects to be monitored wherever they are on the Internet, no inbound data flows, a dedicated inter-component communication bus, automatic resumption of data transfer following a communications outage, automatic product updates, deployment of a ServiceNav Box in less than 15 minutes, configuration of monitoring without the need for Nagios knowledge or Linux expertise.
ServiceNavs software architecture provides the foundation of a
next generation

monitoring platform
2015 marks a breakthrough year in ServiceNav's innovation strategy. Coservit demonstrated its expertise in a competitive market. The SaaS monitoring scene was marked by: data and even more data, in its various forms: metrics, traces, logs. This digital data provides a wealth of technical and real-time information on the health of monitored IT assets. Our SaaS business model coupled with our multi-tenant architecture accentuated these massive data management issues. A large part of our R&D projects are therefore focused on the issues of elasticity, robustness and self-management of distributed Big Data systems capable of supporting hybrid cloud operating models.

As a member of the steering committee of the Minalogic competitiveness cluster, Coservit actively participates in events and actions to develop regional innovation. In this context, Coservit strives to bring together the teams of the Grenoble IT Laboratory with the R&D teams of leading manufacturers in the field of Big data analytics (Salesforce, HP Innovation Center, LIG, ...). To this end, Coservit is leading an ambitious collaborative project, Smart Support Center Following this success, which led to the creation of more than 20 jobs, ServiceNavs software architecture provides the foundations for a new-generation monitoring platform: multi-source collection, automatic discovery of the objects to be monitored, horizontal and vertical scalability to ingest, process in real time and store massive volumes of data.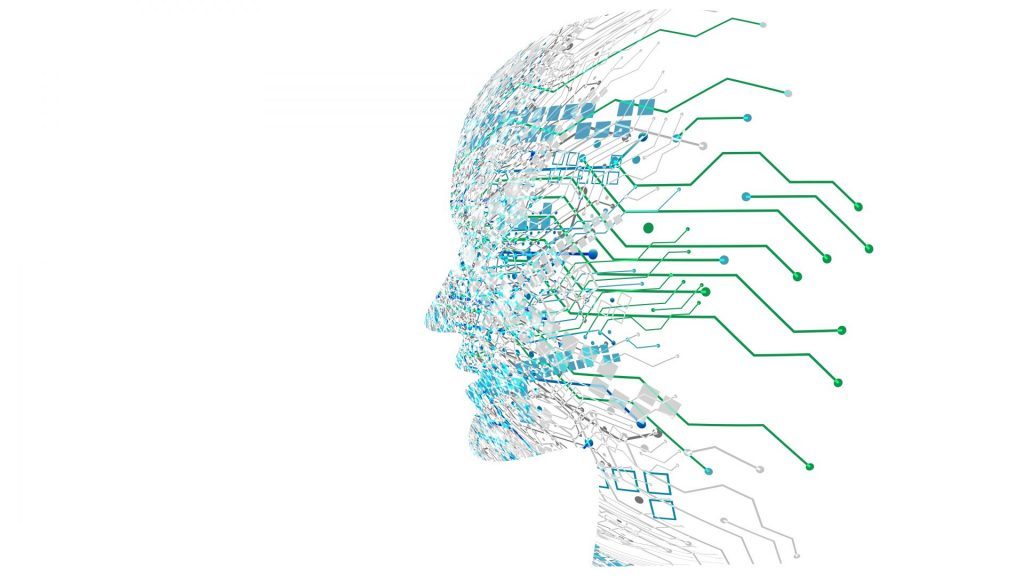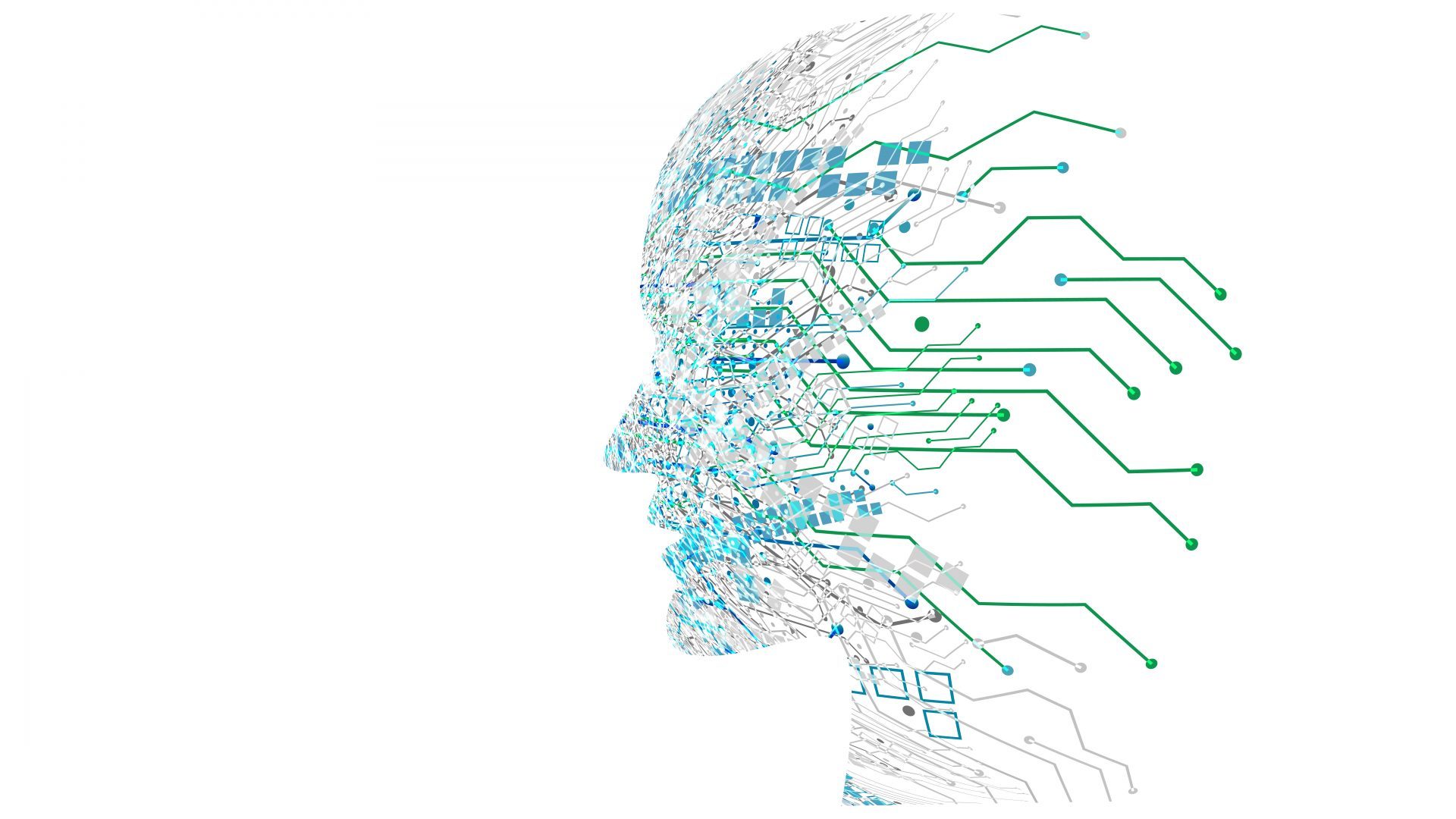 The possibilities of the Dataviz module of ServiceNav are
limitless

.
Communicating and restoring know-how in the simplest of ways: the data contains relevant and valuable information for communicating on the performance and availability of the information system, as well as for managing its future development. From 2017, we wanted to revolutionise the way this information was produced and shared. The possibilities of the Dataviz module of ServiceNav are limitless, and go beyond the dissemination of technical information to venture into business dashboards, monitoring processes at the heart of your organisation. The innovation is in ergonomics and simplicity of design and distribution.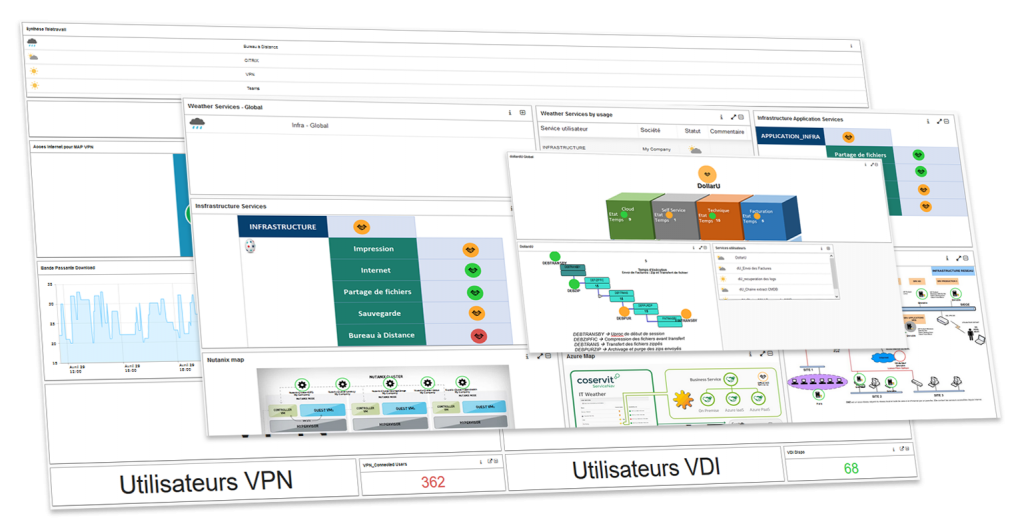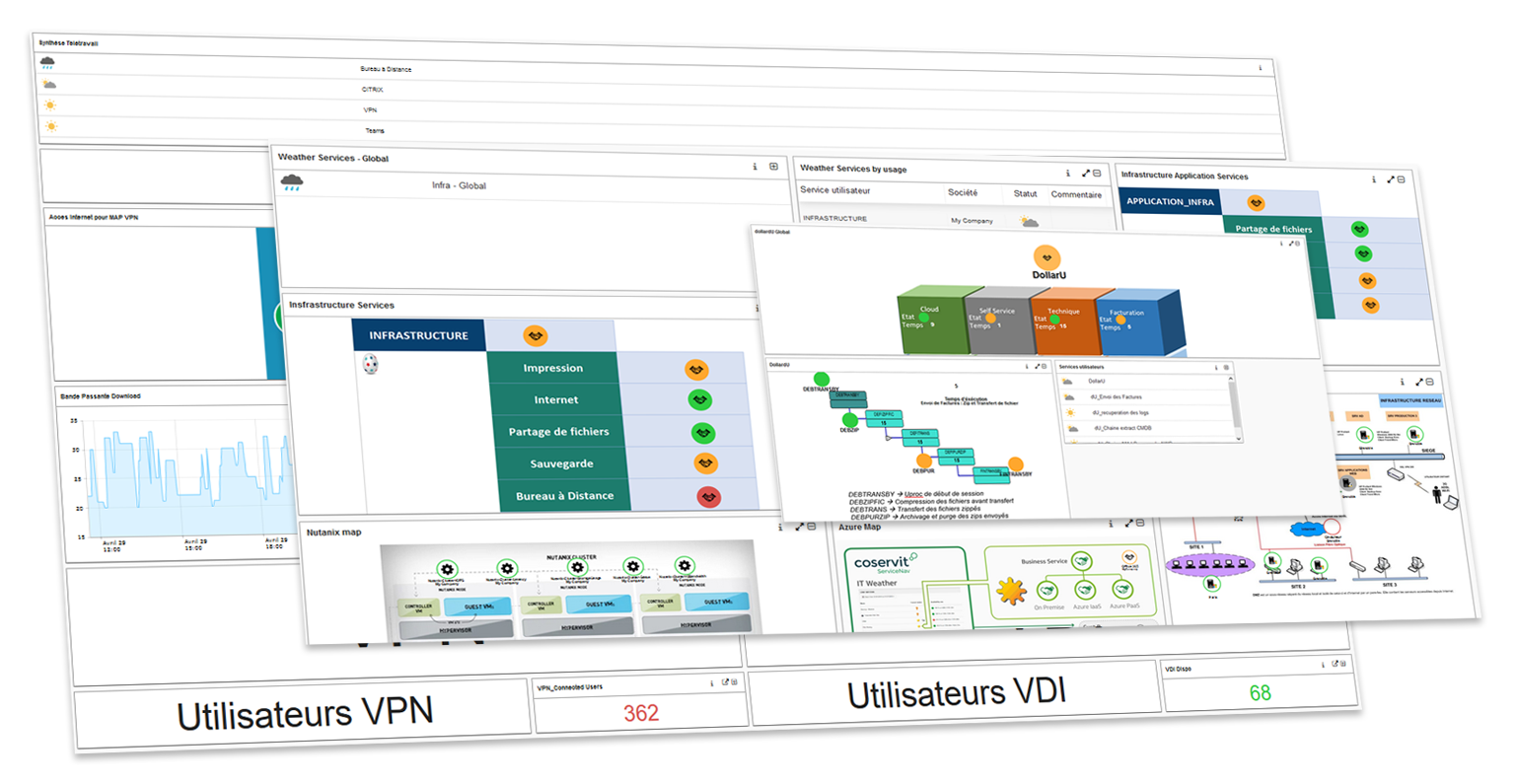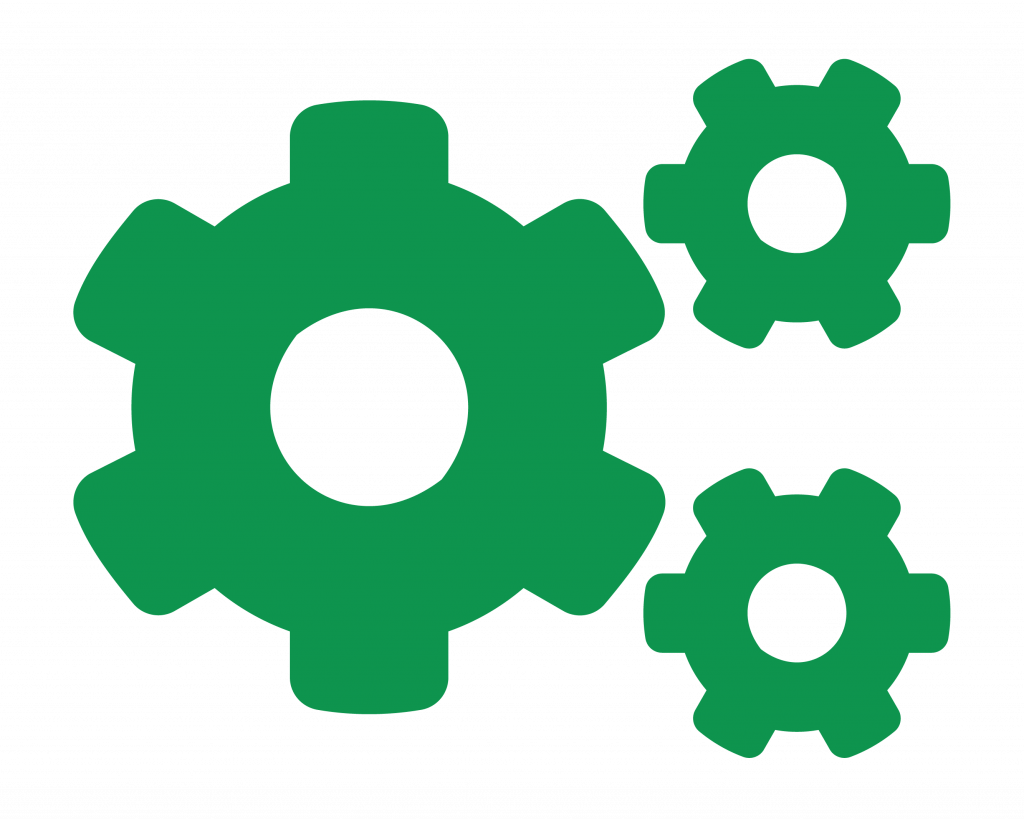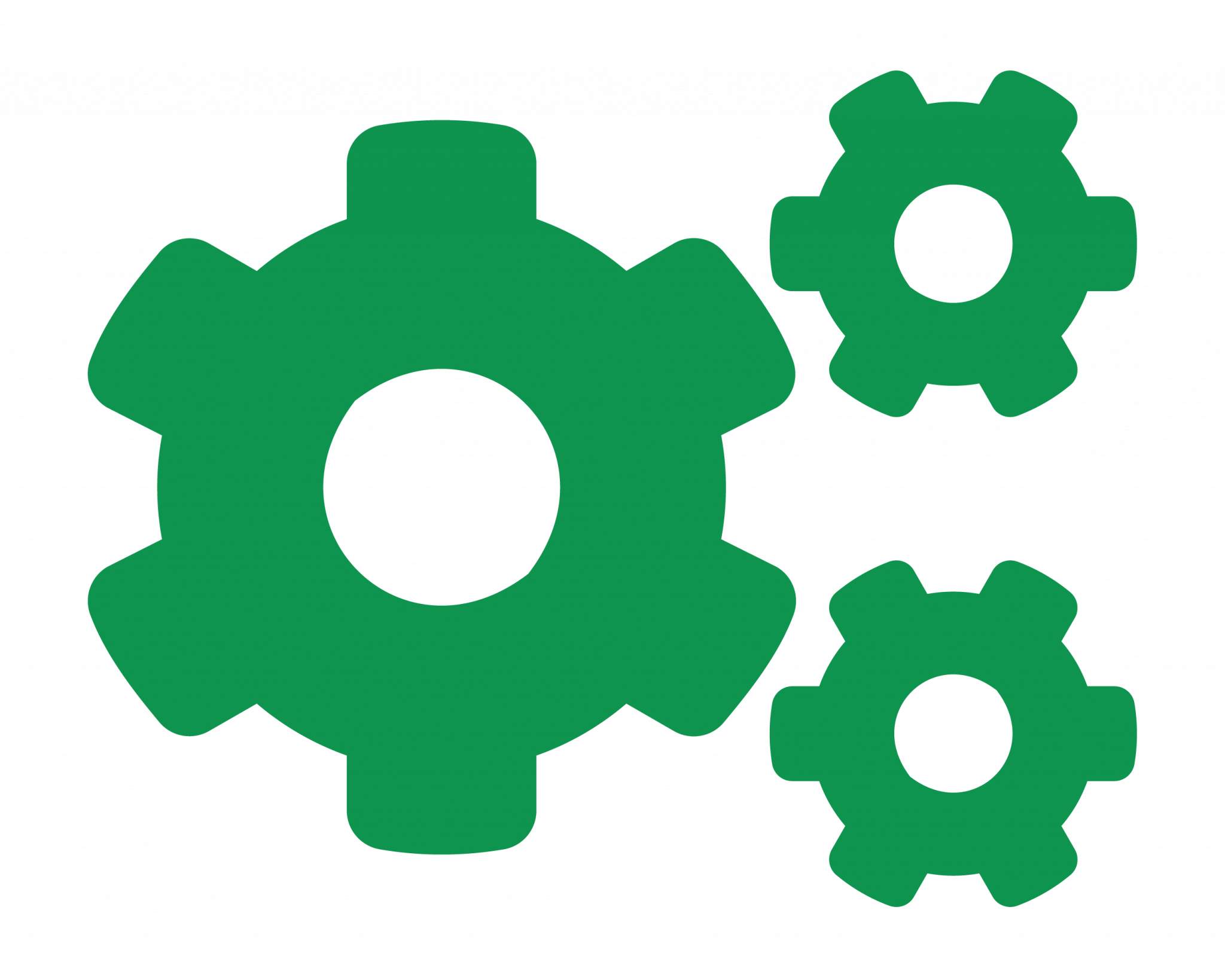 AIOps combines the
AI

and the

Big data

to automate incident detection and resolution.
The high availability of information systems requires high-performance supervision tools. The growth of connected objects and the increasing complexity of digital environments are challenging traditional IT department tools. To respond to these challenges, our project aims to develop a new generation of "AIOps" software, formalized by Gartner. AIOps combines AI and Big data to automate incident detection and resolution. Currently, 50% detections are not relevant, structurally altering the performance of support teams. On a large scale, the stakes are colossal. In 2019, Gartner sees an increase of 25% of customer requests on AIOps. This technology applies to many fields: Industry of the Future, mobility, health. We first target our respective historical markets: IT outsourcing companies and 4.0 industries.
The injection of critical analytical components into the ServiceNav architecture is already a reality, with the status prediction functionality. The challenge? to detect weak signals before the appearance of alerts. Therefore, to process these potential alerts at the right time: during the day, by mobilizing competent resources when available, minimizing the costs and disorganization associated with working outside of working hours.
At the same time, Coservit is initiating the project R&D BOOSTER 2018 (Smart Incident Detection Project). This collaborative project aims to reduce the volume of false alarms by half, thereby improving Service Centre productivity. This project leads to the design and experimentation, in a representative environment, of new Big data implementations for the massive processing of new algorithms. In a context of convergence of connected objects, the complementarity of the partners allows prototyping a central platform of Artificial Intelligence to start a new generation of supervision solutions in a SaaS model and on a large scale. In addition to advancing the science of Artificial Intelligence and massive data processing, for which the regional ecosystem is already recognized, the techniques developed enable ServiceNav to differentiate its product offer on its market.
Ready to discover
ServiceNav

?