A single supervision software to ensure the
monitoring

of your IT
ServiceNav provides optimal visibility where needed, providing real-time metrics on all checkpoint models, and on all layers of the information system. Control points are automatically detected by the agentless system and presented on a visual logic map. The customized dashboard ensures that the right information is delivered to the right person at the right time.
Monitor behaviour
of
IT components

in all their facets:
hardware, network, servers, storage, databases.
ServiceNav provides a clear view of your entire IT infrastructure: antivirus, cloud, UPS,  print server,  operating system, network, backup, server, storage, IP telephony, messaging, application. Whatever your IT infrastructure, our monitoring tool will make you more agile in your daily management, thanks to all the actions where ServiceNav brings you greater speed and efficiency: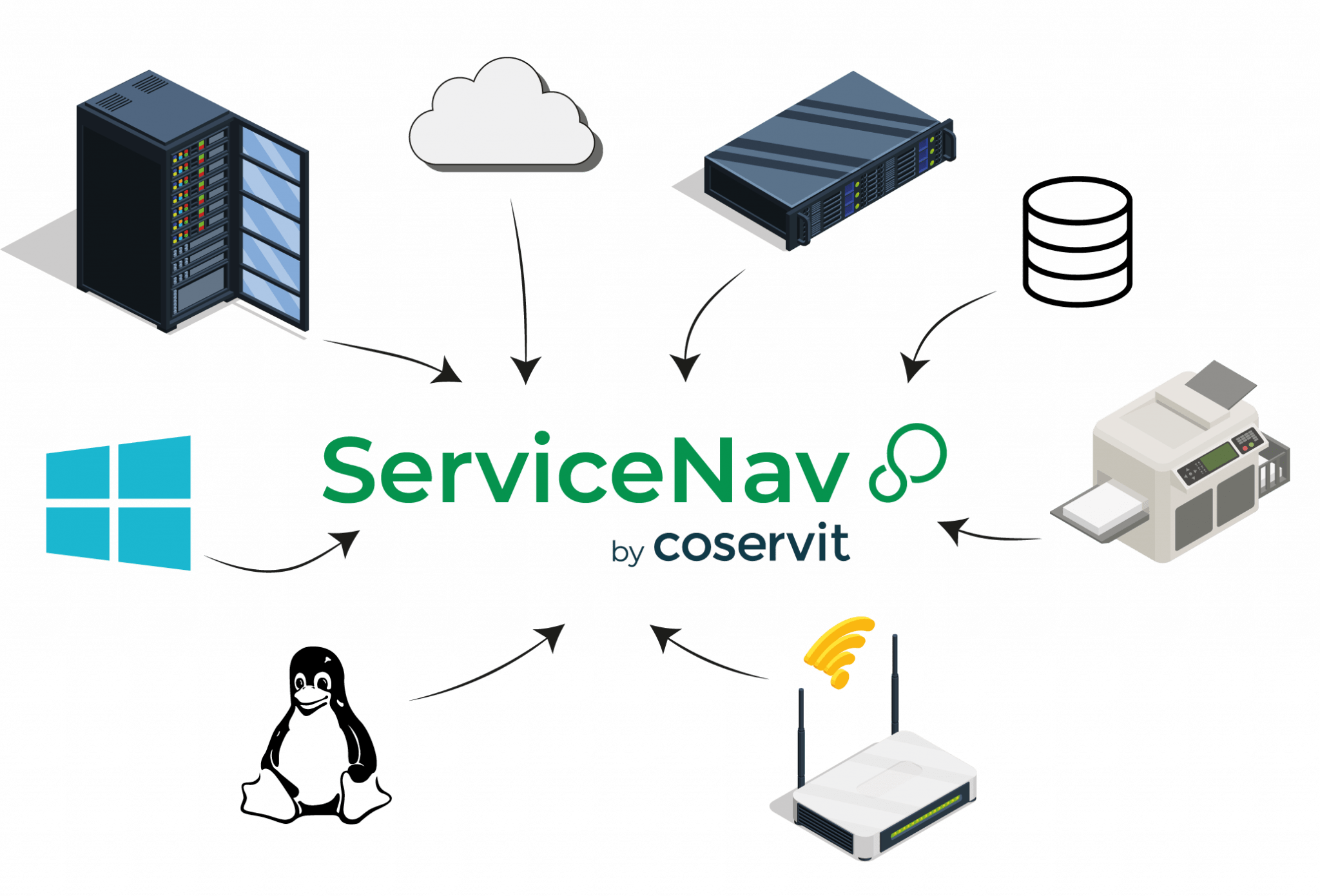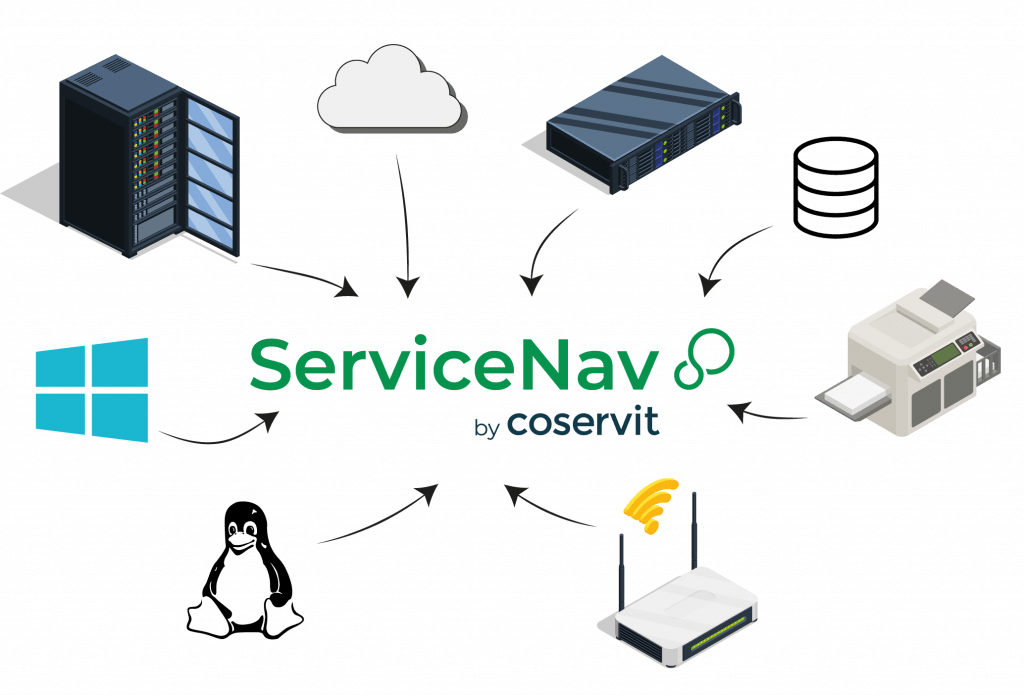 A ready-to-use catalogue
from
1500+ service models

The number of users is constantly increasing in our comprehensive IT monitoring tool.
ServiceNav gathers all the information you need to monitor your IT. With more than 90 embedded editors and generic collection tools, you will find all the service templates needed to configure your IT monitoring tool.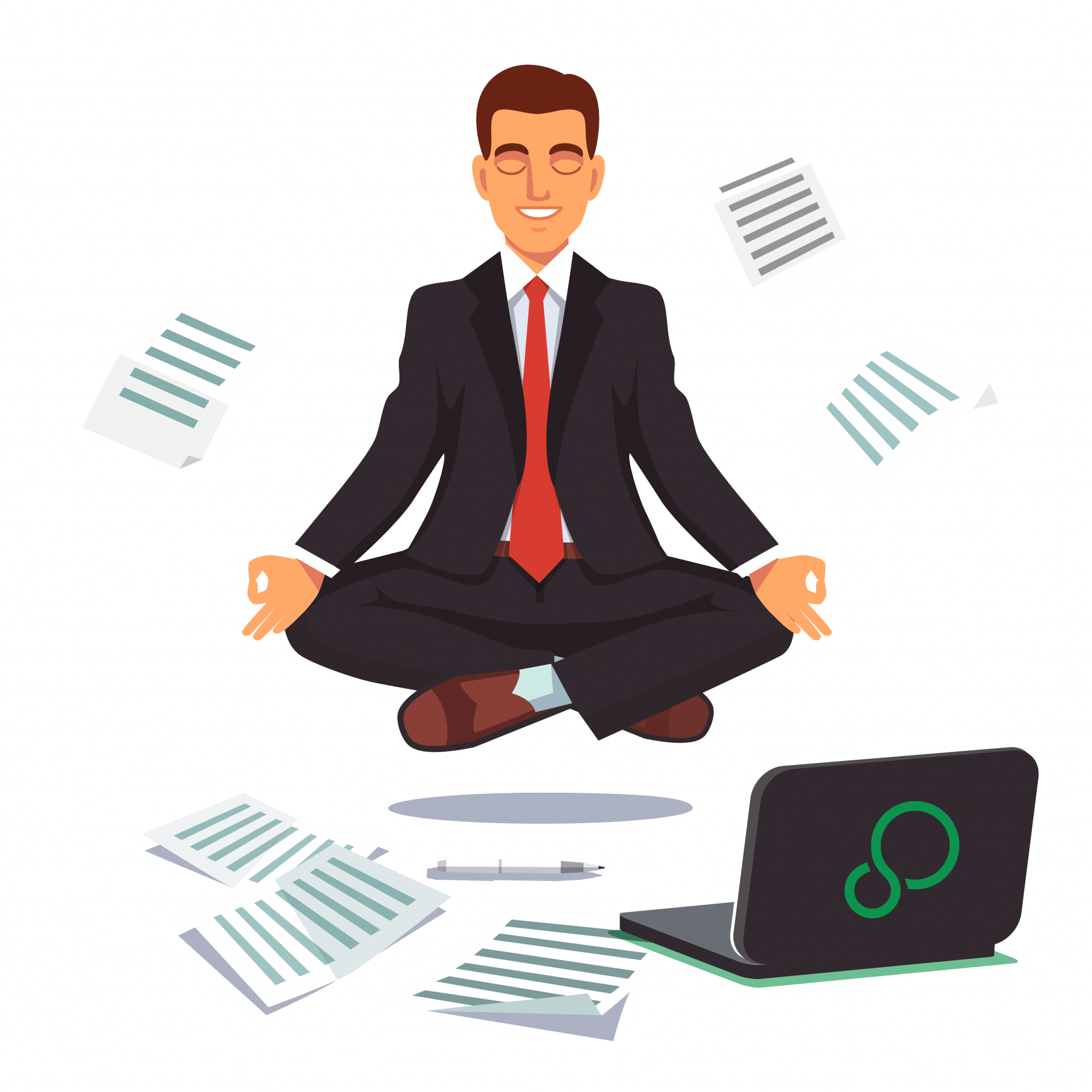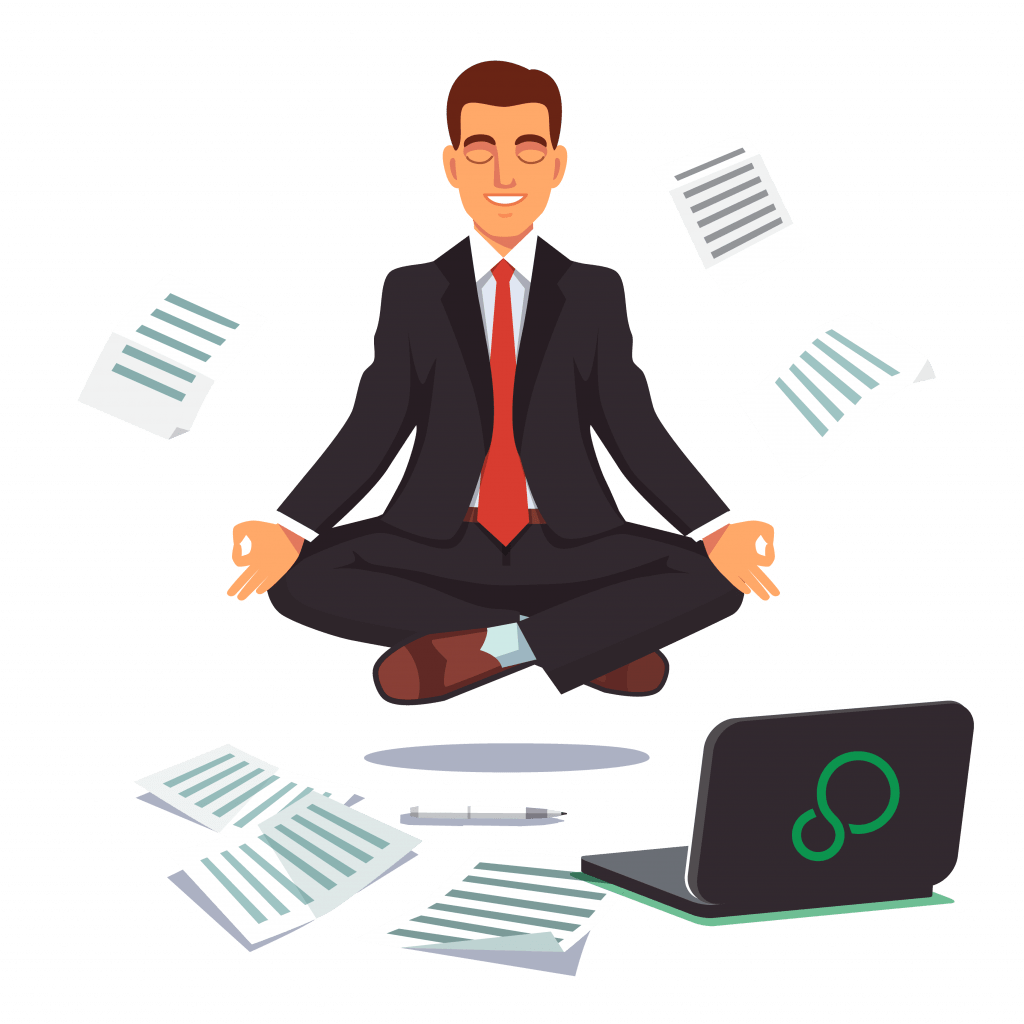 The
collection

of IT data in all its forms: metrics, traces and logs for simplified monitoring.
ServiceNav is quick to deploy and easy to use:
Agentless installation
Automated census
Pre-configured control points
Importing configurations from existing tools
Ergonomic web interface
Mass deployment of configuration policies
The components are provided in the form of virtual machine images that can be imported into the customer's infrastructure if required. A simple five-minute configuration wizard is all it takes to collect the data in your monitoring tool. From there, all management and administration tasks of the solution are performed through the intuitive and secure web interface.
Monitored data are available
real time

on the application, in visual form, as soon as the collection is made.
Traditional monitoring stops at the level of hardware components, resource usage or application performance. The added value of ServiceNav lies in extrapolating the status of these metrics to determine the overall health of defined business services. ServiceNav takes context into account and instead of listing issues to be resolved, it prioritizes them in terms of impact. This is critical to the efficient operation of IT services and customer satisfaction.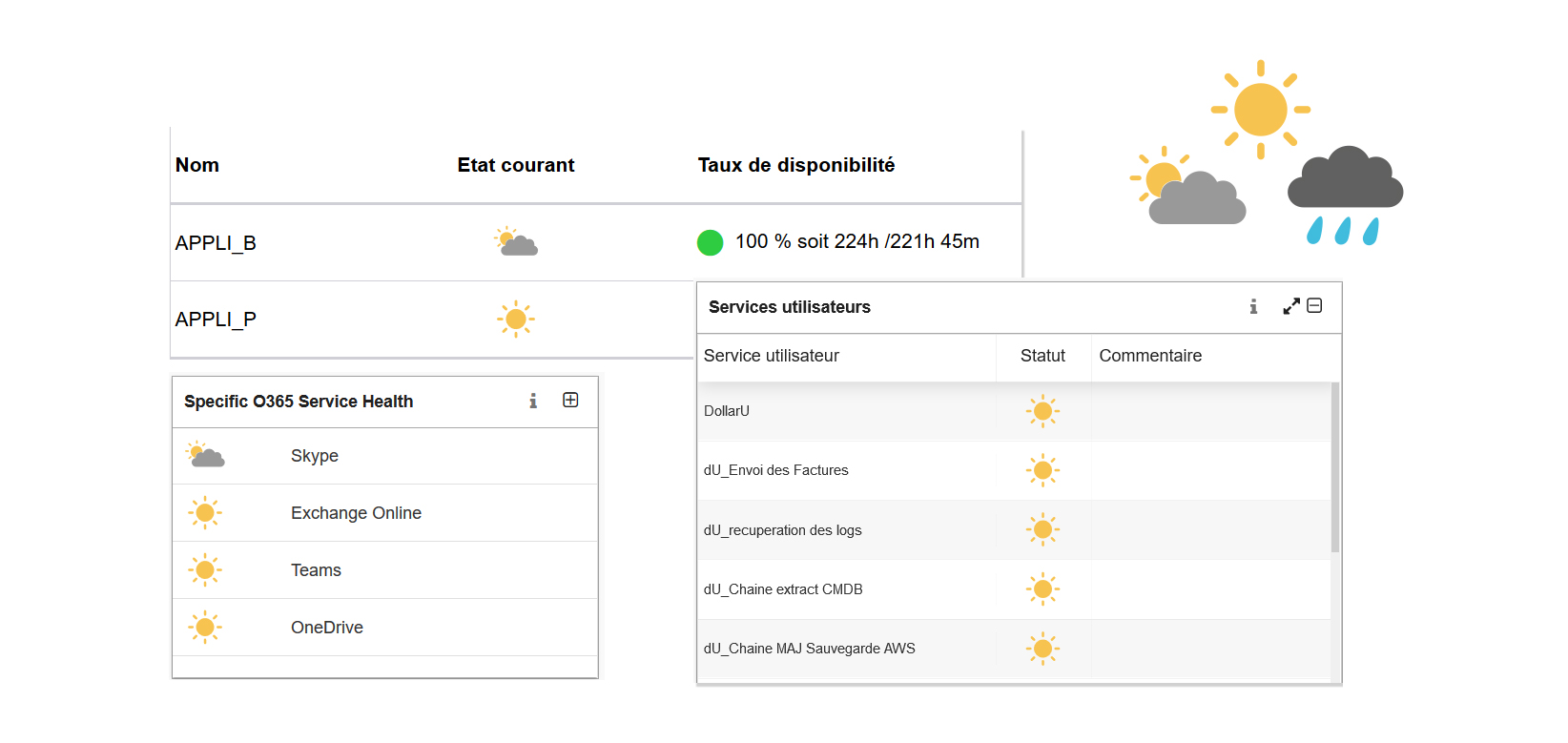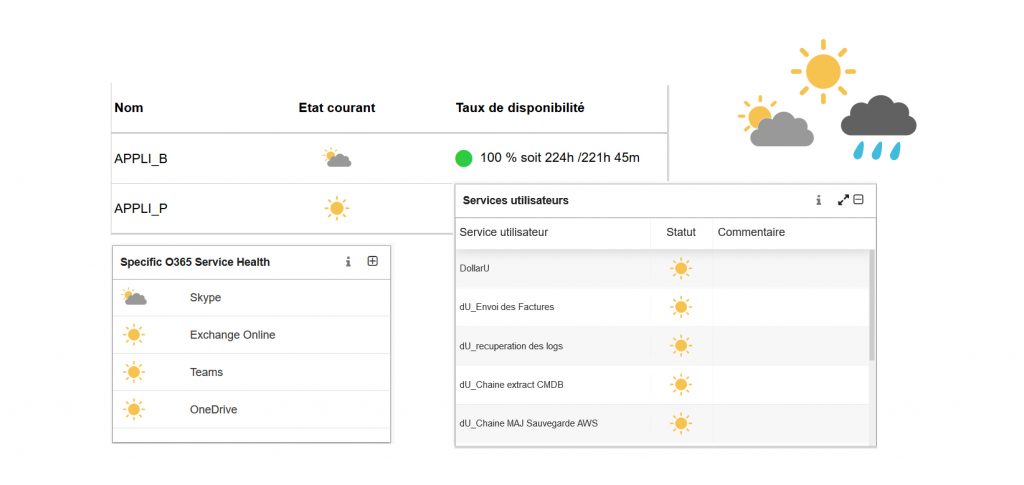 Global-Api-Value & Global-Api-Status
Configure IBM AS/400 monitoring requirements
sFlow: Prerequisites and configuration
Using the Global-Plugin-Execution service template
AWS rights required for monitoring
Amazon Web Service monitoring
Integrating a Datametrie (IP-Label) scenario in ServiceNav
NetFlow: Prerequisites and configuration
How to use our NetworkAnalysis-NetFlow service model
Using PowerShell generic templates - GLOBAL-PS-Values
Configure Veeam job monitoring
How to use our NetworkAnalysis-sFlow service model
Configure the box to receive traps
Create a Trap definition file
Azure and Office 365 plugins requirements
Exchange 2013: best practices for monitoring
NetFlow, Device Configuration
Office365-Generic: monitor your Office 365 subscription via APIs
Configuring WinRM to query a Windows device
Monitoring your network - Best practices
How to Configure SNMP on Novell SuSE Linux Enterprise Server (SLES) 11
Creating a service template from the generic check_snmp_operation plugin
Use the generic service model GLOBAL-SNMP-OID
How do I monitor a 3PAR array?
Citrix 7.x Best Practices
How to monitor a storwize array
How to configure snmp v1 on IBM AIX
How to supervise a Citrix server?
How to monitor the Datacore SANsymphony-V solution?
How to configure the SNMP service on an alcatel switch?
How to configure SNMP on AS/400 ?
How to monitor an Apache server?
Configuring Linux prerequisites
How to monitor an Oracle database?
Create a VMware user for monitoring
Configure monitoring requirements on Windows devices
Configuring MS SQL Server database monitoring
Monitor Azure metrics via APIs
Ready to discover
ServiceNav

?