Measure

Measure

IT availability
Get a single view of the health of IT services or business applications using a familiar weather forecast analogy.
The CIO role is constantly evolving in line with new technologies and the needs of ultra-connected and ultra-demanding clients in respect of the quality of services provided to them. Their primary mission today is the constant optimisation of applications in order to improve the user experience. Maintenance downtime must be minimised to allow CIOs to focus on this.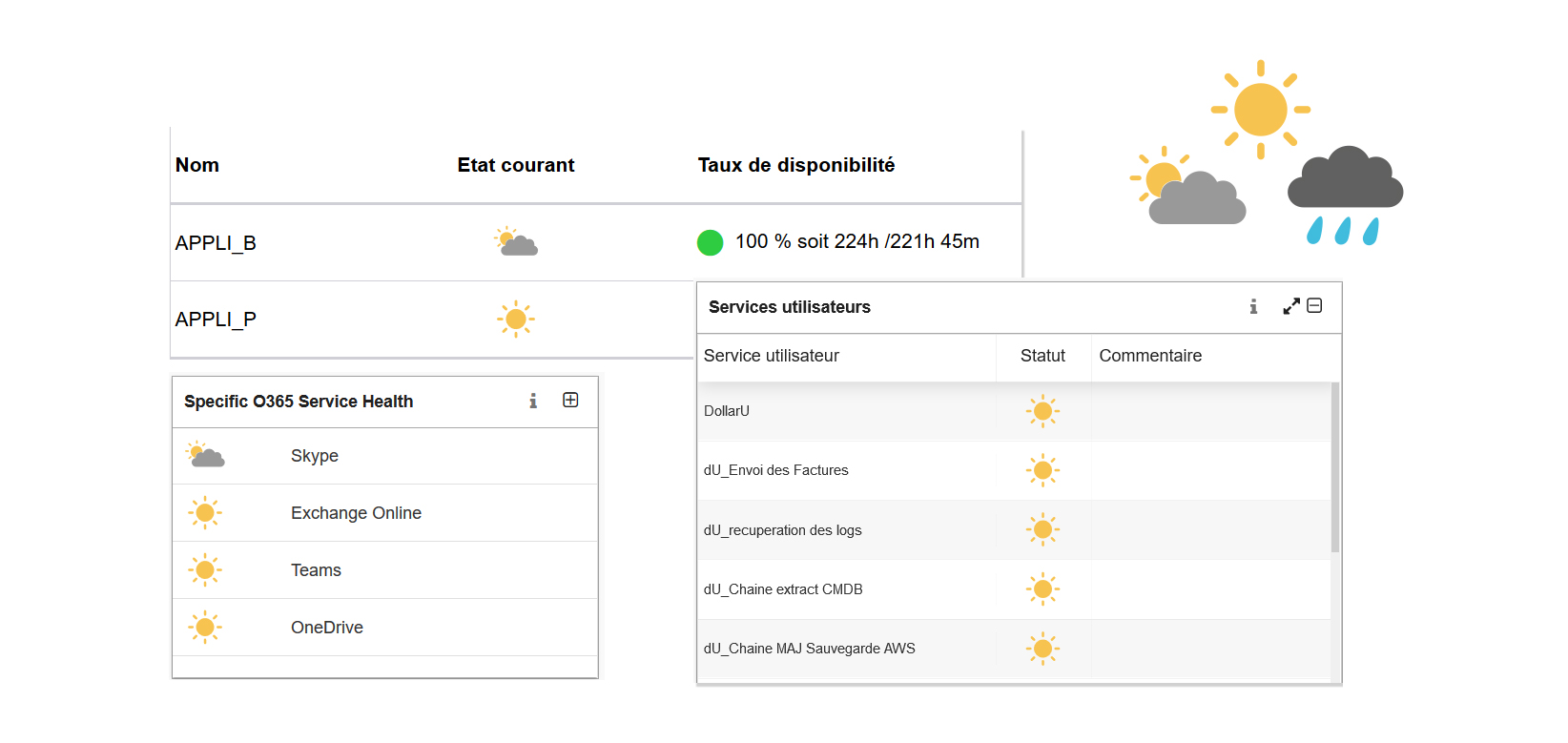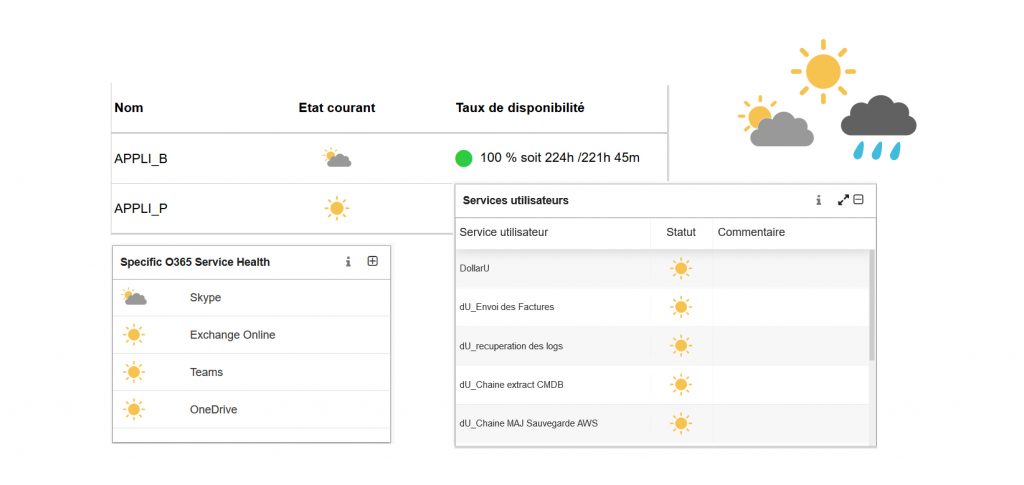 Measure

application performance and availability
Where traditional monitoring software simply delivers device status, application performance or resource usage, ServiceNav delivers context-sensitive information and prioritises impact.
IT Weather offers a logical mapping of the services and hardware components that may be the source of identified problems:
Operating services,

Degraded services,
Unavailable services.
By focusing on degraded or unavailable services, you can determine precisely where to concentrate resources to optimise the availability and performance of your IT systems.
Identify

the elements responsible for failures or performance degradation
This feature combines metrics with graphical modelling of an environment to identify the root causes of problems.
It highlights dependencies, establishes hierarchies, and generates reports highlighting any deterioration, loss or unavailability of services.
The IT technician is notified in real time and can intervene before a situation becomes critical. He can act proactively and thus concentrate on service improvements.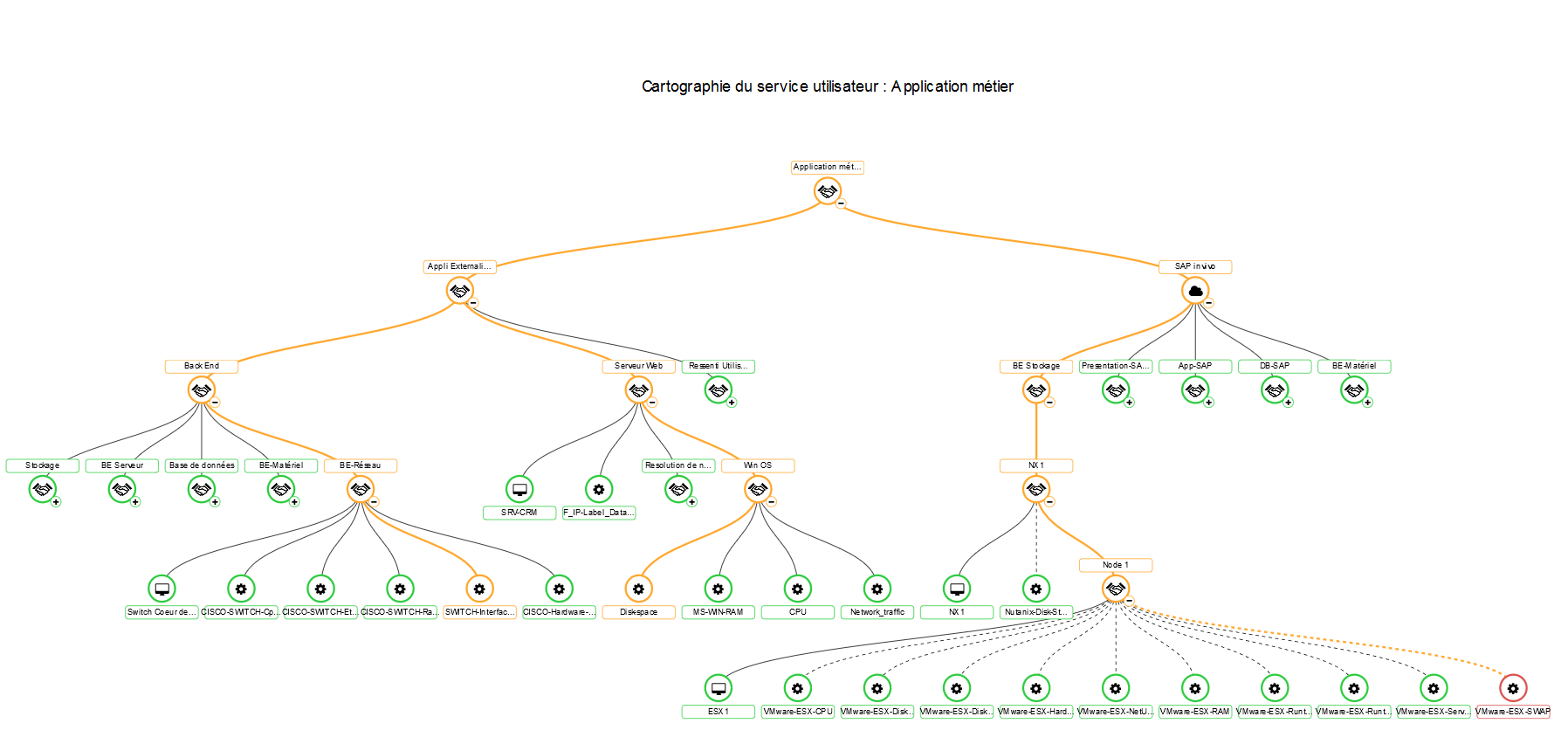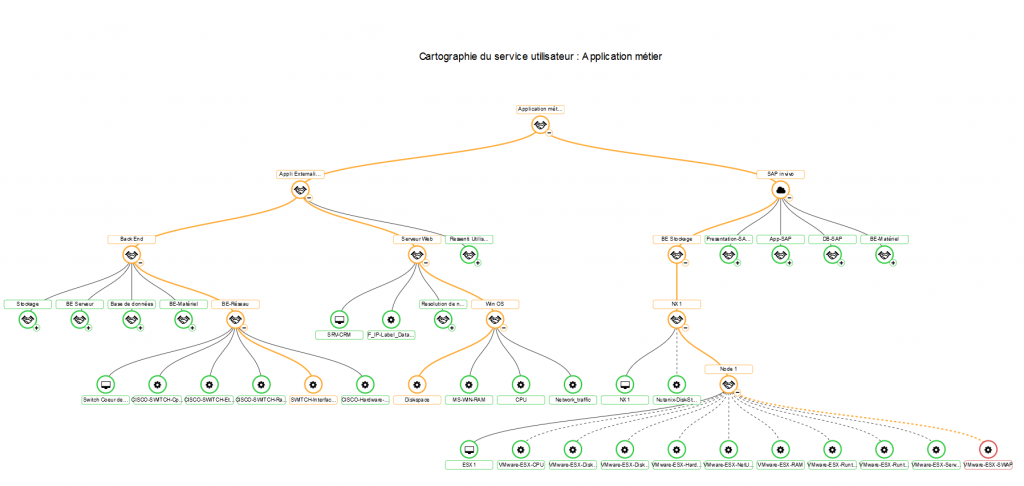 More than ever, the complexity of today's infrastructures demands an efficient work methodology to optimise the availability and performance of IT services.


The ServiceNav monitoring platform, a valuable ally in the rationalisation and evaluation of a continuous improvement plan for your IT systems.
PLAN
Optimization identification capacity, availability, performance
Definition of strategic priorities
DO
Continuous monitoringvalidate the changes
Full tracking of operational actions
CHECK
Real time visibility of systems following intervention
Monitoring progress availability and performance
ACT
Validation of positive impact of the transactions carried out
Definition of subsequent priorities
Define notification policy for user services
User service: concept, configuration and best practices
Ready to discover
ServiceNav

?