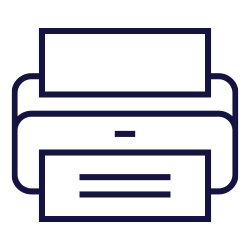 Supervision of print servers
Collect data from your entire printer fleet via generic SNMP models, or Zebra, HP and Xerox connectors.
Printers are part of users' daily operational routine. Checking the proper functioning of your fleet, whether in terms of usage or error messages, is a good indication of the technical stability of your fleet.