Ergonomics weather services in detail
As announced with the release of ServiceNav version 3.9, the ergonomics of the service weather display has been revised for even greater ease of use.
The fold/unfold function
In previous versions of ServiceNav, the mapping of a user service was fixed.
For large user services it was not always possible to visualize the tree simply!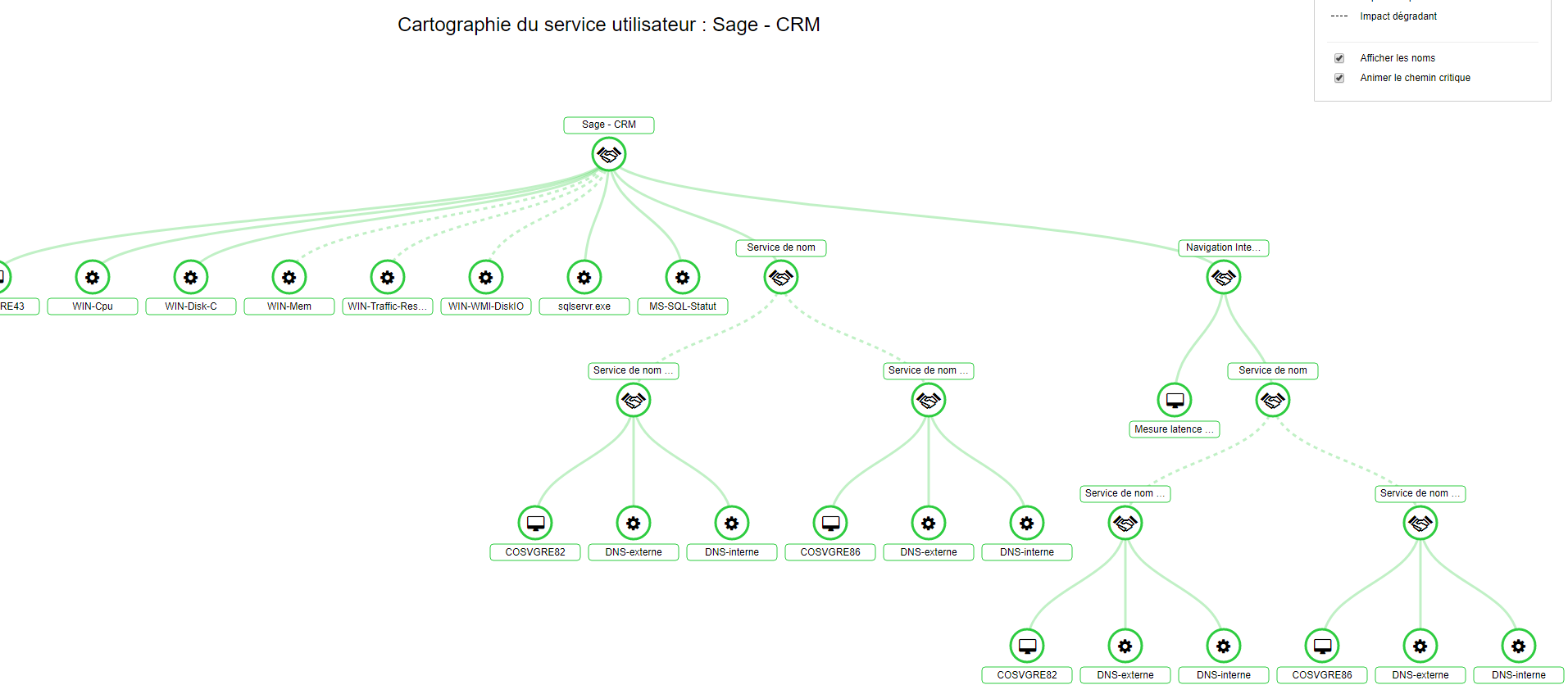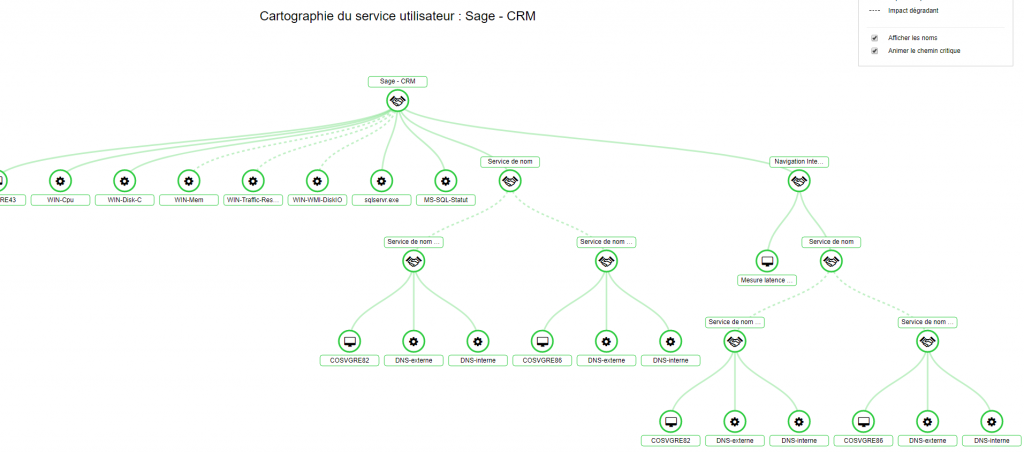 With ServiceNav version 3.9 the fold/unfold function allows to display only the important information!
Only the critical or alert elements are unfolded: readability at a glance. All this with an intuitive use with the + and - icons on the elements.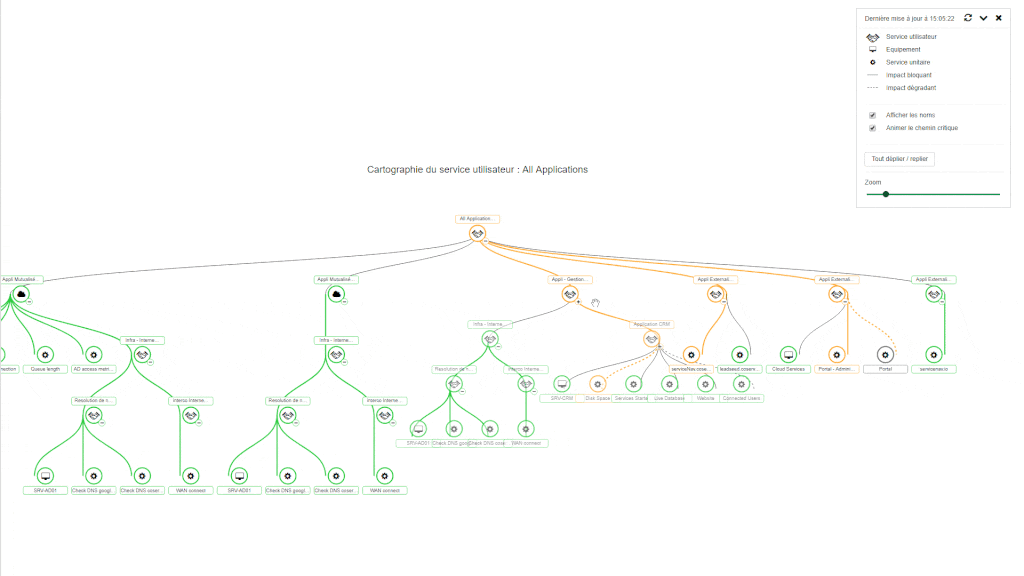 The Zoom In/Zoom Out function
In addition to the fold/unfold function, it is now possible to zoom in and out on the user services map for a better visualization of your user services.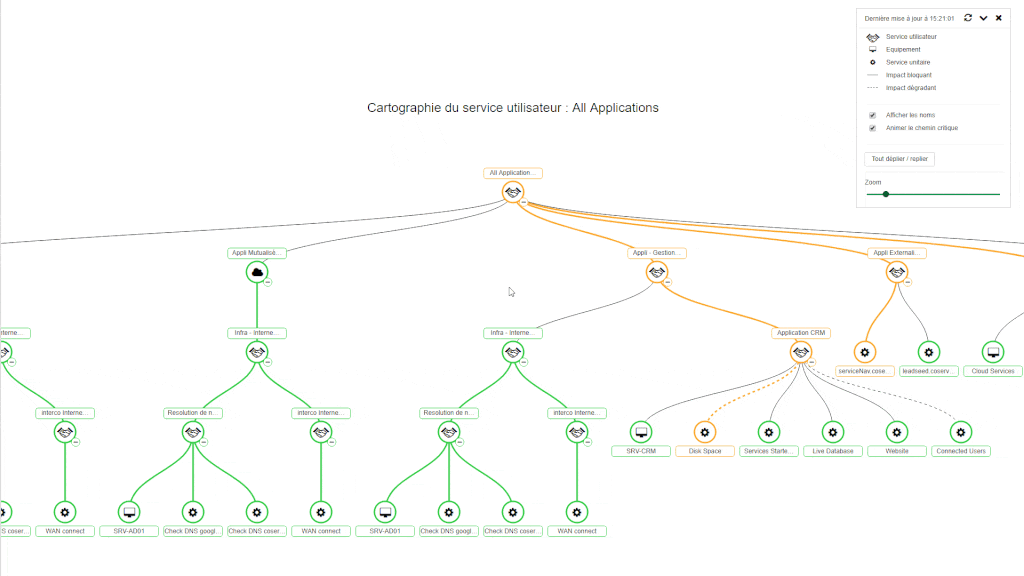 Use the "Zoom" slider in the toolbox or the mouse wheel for more efficiency
Testimonial from Grenoble University Hospital on its use of AppsMon - Webinar and cocktail preparation workshop