Import of equipment/services, evolution of ARTIS / SNCC integration
Import and update of equipment/services
Simplify your bulk import and update actions with this new integrated feature!
An error during the import ? download the error logs and adjust your source file.

Use cases Whether you are an MSP or an end customer, whether you are launching a project, integrating or updating a park, the import and update tool will save you precious time in configuring your supervision.
Some examples:
Integration of a new customer from a competing tool
Mass update of arguments or labels, single or multi-client
Standardization of equipment and service names
Find the complete documentation of this feature : documentation.
Link an acknowledgement to an existing ticket - ARTIS 3.0
ITSM integration with ARTIS and SNCC is evolving!
It is now possible to link an acknowledgement to an existing ticket.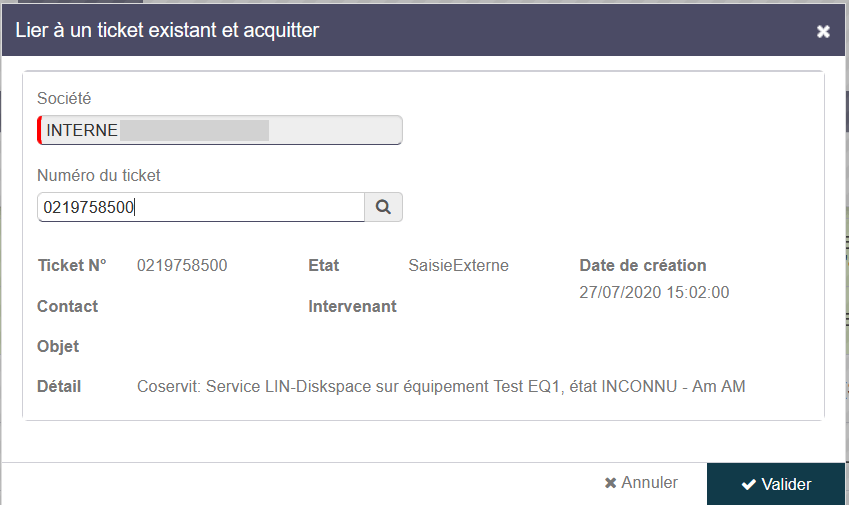 Use cases Time saving and traceability for the operations team, when acknowledging alerts related to a single problem, for which a ticket already exists.
Dataviz: simplifying the rules
Change management of Dataviz dashboards has been simplified.
Any modification made in EDIT mode of a dashboard is now applied to all users, as well as on the Dashlink if the dashboard is shared.
Changes made in RUN mode are lost when the page is reloaded.

Product Manager ServiceNav
Testimonial from Grenoble University Hospital on its use of AppsMon - Webinar and cocktail preparation workshop