Teams notifications, Easyvista REST integration with link on ticket, many service templates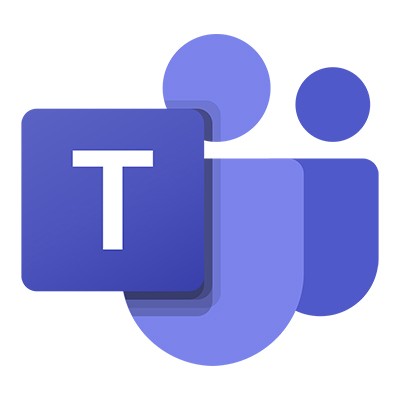 A new notification mode is now available: Teams. In the contact form, you should enter the Use cases : In the context of a generalization of collaborative tools, having new alert channels is essential in order to limit mail and centralize "live" information within the same tool.
Easyvista REST integration with link to existing ticket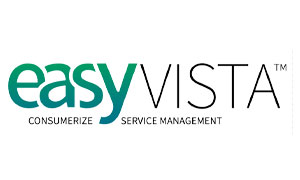 Ticketing integration with ITSM Easyvista is now offered via REST APIs, in addition to the historical SOAP version. The configuration remains similar, and we took advantage of this port to add to this integration the possibility to link an acknowledgment to an existing ticket.  
Complete list of developments
| | |
| --- | --- |
| VSWA-25966 | [Box] MS-Win-DiskUsage - Set default thresholds |
| VSWA-22563 | [Box] HP-Blade-Temp-OLD - Removing the service model |
| VSWA-22562 | [Box] HP-Blade-Power_Supply_OLD - Service template removal |
| VSWA-25168 | Service models monitoring hardware on HP ProLiant server in SNMP: support for $ character |
| VSWA-21878 | [Box] Fortigate-Fortianalyzer-Cpu - check_snmp_fortigate_fortianalyzer_cpu |
| VSWA-22559 | [Box] HP-Blade-Fan_OLD - Removing the service model |
| VSWA-26643 | [BOX] UPS-Status - check_snmp_inverter : Add SNMP version argument |
| VSWA-26715 | [Box] MS-WIN-ProcessInstance-RAM - be able to fill in the options of a process to target it |
| VSWA-26882 | [box]MS-WIN-Eventlog_Source-ID - check_win_eventlog_source_id - Allow logs with space in name |
| VSWA-28200 | [BOX] Rollback OceanStore-Nodes-IO-Latency |
| VSWA-26588 | [box] check_api_paloalto - token argument type in undefined |
| VSWA-22508 | [Box] Edit wording and description of a check_wmi_service_notstarted command argument and MS-WIN-Service_not_started service template |
| VSWA-26894 | [Box] Service template - MS-WIN-Service_not_started - Change description |
| VSWA-25915 | [Box] check_pgsql_custom_query - developments |
| VSWA-26518 | MS-Exchange-Certificate-Expiration - check_ps_ms_exch_certificate_expire_date - ARG 4 - Incorrect description |
| VSWA-26714 | [Box] MS-WIN-ProcessInstance-CPU - be able to set the options of a process to target it |
| VSWA-20926 | [Box] OceanStore-FC-portStatus |
| VSWA-20925 | [Box] OceanStore-PSU-healthStatus |
| VSWA-20930 | [Box] OceanStore-Nodes-IO-Latency |
| VSWA-20920 | [Box] OceanStore-Controllers-runningStatus |
| VSWA-20919 | [Box] OceanStore-Controllers-healthStatus |
| VSWA-20918 | [Box] OceanStore-Storage-Usage |
| VSWA-20929 | [Box] OceanStore-Nodes-Memory |
| VSWA-20928 | [Box] OceanStore-Nodes-CPU |
| VSWA-20927 | [Box] OceanStore-LUN-Status |
| VSWA-26633 | [Box] SMTP-Auth - check_smtp_auth |
| VSWA-20932 | [Box] OceanStore-SAS-portStatus |
| VSWA-20923 | [Box] OceanStore-Disks-Temperature |
| VSWA-20922 | [Box] OceanStore-Disks-runningStatus |
| VSWA-20931 | [Box] OceanStore-Nodes-Total-IOPS |
| VSWA-20921 | [Box] OceanStore-Disks-healthStatus |
| VSWA-20924 | [Box] OceanStore-FAN-healthStatus |
| VSWA-25284 | [Box] DELL-Compellent-Servers-Status - check_snmp_dell_compellent_serversstatus |
| VSWA-25282 | [Box] DELL-Powerconnect-FanStatus - check_snmp_dell_powerconnect_fanstatus |
| VSWA-22161 | [Box] MySQL-DB-Request-String - check_mysql_request_string |
| VSWA-22561 | [Box] HP-Blade-Power_Supply - check_snmp_hpblade_alim_BETA - Command rename |
| VSWA-22560 | [Box] HP-Blade-Modules - check_snmp_hpblade_IO_BETA - Command renaming |
| VSWA-25781 | MS-WIN-PS-Eventlog - check_ps_win_eventlog command - Evolutions and method changes |
| VSWA-29341 | Allow access to the order directly from the service templates page |
| VSWA-25045 | [Box] HTTP_HTTPS- check_http_full - add port argument |
| VSWA-25157 | [Box] IBM-AS400-i5_resourceTypeStatus template - remove unnecessary arguments, clarify usage |
| VSWA-25166 | Service models monitoring Windows services in SNMP: support for $ character in SNMP community |
| VSWA-25399 | Equipment model creation : Palo Alto Slave Firewall |
| VSWA-25014 | [Box] check_linux_command_cassandra_nodetool - Command modification |
| VSWA-25400 | Equipment model creation : Palo Alto Firewall |
| VSWA-25901 | Technical evaluation - Acknowledgement information |
| VSWA-22485 | [Box] Riverbed-Health - check_snmp_riverbed_health |
| VSWA-24679 | [Box] PULSE-Secure-VPNConnections - check_snmp_pulse_vpn_connections |
| VSWA-22556 | [Box] HP-Blade-Status_OLD - Deletion of the service model |
| VSWA-23110 | [box] check_netapp_ontap.pl - add a new argument to filter the request |
| VSWA-22553 | [Box] HP-Blade-Chassis_OLD - Removing the service model |
| VSWA-26132 | [Box] check_api_nutanix_host_ram_usage - Modification type argument "Host |
| VSWA-27432 | [Company Master] Display the ID and full path of a company in the Organization tab |
| VSWA-25981 | New notification mode - Teams |
| VSWA-25162 | MS-WIN-RAM model: $ character support in the SNMP community |
| VSWA-25018 | [Box] MS-WIN-FolderSize - check_win_foldersize.sh - support for multiple smb versions |
| VSWA-25398 | Equipment model creation : Palo Alto Master Firewall |
| VSWA-26592 | Field titles in command check_api_aws_cloudwatch are in French only |
| VSWA-27023 | [Box] check_ms_mssql_request and check_ms_mssql_request_notdsfile - Add a timeout argument |
| VSWA-22696 | Review of the translation of the arguments of the orders - Lot 1 |
| VSWA-23814 | [Box] CheckPoint-VirtualSystem-AcceptedPackets - check_snmp_checkpoint_vsx_accepted_packets |
| VSWA-24655 | [Box] CheckPoint-VirtualSystem-ActiveConnections - check_snmp_checkpoint_vsx_active_connections |
| VSWA-24657 | [Box] CheckPoint-VirtualSystem-DroppedPackets - check_snmp_checkpoint_vsx_dropped_packets |
| VSWA-24662 | [Box] CheckPoint-VirtualSystem-HA-NodeState - check_snmp_checkpoint_vsx_ha_nodestate |
| VSWA-28337 | [Box] check_ipmi_dell_idrac_hardware.pl - Continued VSWA-22484 - Output indicates item id and filtering on ID |
| VSWA-22484 | [Box] check_ipmi_dell_idrac_hardware.pl - Evolution plug-in and related commands |
| VSWA-24670 | [Box] CheckPoint-MemUsage - check_snmp_checkpoint_mem_usage |
| VSWA-26706 | [BOX] CISCO-ASA-Vpn - check_snmp_ciscoAsa_vpn : Add SNMP version argument |
| VSWA-25156 | [Box] IBM-AS400-i5_SubsystemStatus template - remove unnecessary arguments, clarify usage |
| VSWA-22535 | [BI-ETL-DW] Modify RabbitMQ connectivity loss handling for prediction |
| VSWA-21778 | [box]HP-Aruba-WifiControler-Ram - check_aruba_wifi_snmp_ram |
| VSWA-26467 | [box] HP-aruba-Switch-2930-StackMemberStatus_SNMPv3 - check_snmpv3_aruba_switch_2930_stackmemberstatus |
| VSWA-25283 | [Box] DELL-PowerConnect-PowerSupplyStatus - check_snmp_dell_powerconnect_psustatus |
| VSWA-27014 | [Box] SEAGATE_eVault_JobStatus - check_mssql_evault_backupjob - nagios threshold support |
| VSWA-25999 | [Box] check_snmp_procurve_fan - Add new argument : timeout |
| VSWA-20068 | [Box] IBM-V7000-MDiskGrp_Usage - check_ibm_v7000_mdiskgrp_usage |
| VSWA-22555 | [Box] HP-Blade-State_Blade - check_snmp_hpblade_blade_BETA - Command rename |
| VSWA-22557 | [Box] HP-Blade-Chassis - check_snmp_hpblade_chassis_BETA - Command rename |
| VSWA-22558 | [Box] HP-Blade-Fan - check_snmp_hpblade_fan_BETA - Command renaming |
| VSWA-23354 | /boxs/apply_configuration - GET |
| VSWA-24319 | [Box] Huawei-Switch-Generic-Entity - check_snmp_huawei_generic_entity |
| VSWA-29110 | check_snmp_oceanstore_nodes_cpu command - "Warning threshold" argument definition to be reviewed |
| VSWA-29115 | check_snmp_oceanstore_LUN_Status command - "Blacklist" argument definition to be reviewed |
| VSWA-29257 | Huawei-Switch-RAM-Entity not created and different order |
| VSWA-24687 | [Box] CheckPoint-RejectedPackets - check_snmp_checkpoint_rejectedpackets |
| VSWA-28940 | IP-LABEL-Ekara-Scenario-Status - check_iplabel_ekara_status |
| VSWA-27063 | Equipment model: Windows 2019 + EN renaming of other Windows server models |
| VSWA-25326 | [EasyVista] Date of the alert as the date of ticket creation |
| VSWA-26054 | Make synchronous the acknowledgement of a box version upgrade and the generation of its configuration |
| VSWA-28756 | [Box] SolarWinds-Orion-API-Alert - check_api_solarwinds_orion_alert |
| VSWA-26829 | [Box] check_snmp_table_value : add fields to perform operations on returned values |
| VSWA-21162 | [Box] Veeam-Job-Status_notdsfile - check_veeam_job_notdsfile |
| VSWA-23742 | [box] Synology-Hyper-Backup-backup - check_http_synology_hyperbackup_jobs |
| VSWA-27058 | [Integration ticketing] Easyvista integration in REST API |
| VSWA-29267 | Veeam-Job-Status - check_veeam_job and check_veeam_job_notdsfile: handle % character in white/black lists |
| VSWA-29368 | [Box] Veeam-Job-Status_notdsfile - check_veeam_job_notdsfile - Argument port not recognized by the plugin |
| VSWA-27013 | [Box] Veeam-Job-Status - check_veeam_job and check_veeam_job_notdsfile - Whitelisting and blacklisting jobs |
| | |
| --- | --- |
| VSWA-26580 | [Box] Commands: check_dc_host_health and check_esxi_hardware - error when modifying the command, related to an incorrect Example field |
| VSWA-23159 | [box] Cyberoam-services-status: the list of non-functional services is wrong |
| VSWA-20815 | [Plugin][Box] RabbitMQ-Queue template: thresholds not taken into account, bad associated commands, spelling mistakes in arguments |
| VSWA-25041 | [Box] NetApp-cmode-ontap-Aggregate-health - Threshold unit in time instead of % |
| VSWA-23760 | Tool repair_hosts.php : error when launching the script |
| VSWA-26587 | [command] argument type alphanum - allow character '0 |
| VSWA-25182 | Service Weather - Dependency graph: some drop-down lists are not displayed |
| VSWA-28695 | [Datashield][dep] Consider whether is_deleted or is_deleted_company |
| VSWA-25941 | Check the update of the calculation end dates |
| VSWA-28529 | MS-Active_Directory - Password interpretation problem |
| VSWA-29089 | The census is not successful |
| VSWA-29090 | Equipment/service details sheet - Metrics graph: no data reported |
| VSWA-29145 | [Box] MySQL-DB-Request-String - check_mysql_request_string - inconsistent status and message |
| VSWA-29144 | [Box] SEAGATE_eVault_JobStatus - check_mssql_evault_backupjob - Incorrect status if quota exceeds 2 thresholds |
| VSWA-29101 | [Box] HP-Procurve-Fan - check_snmp_procurve_fan - Error if timeout not set |
| VSWA-29092 | Dashlink - List of statuses with non-functional forecast |
| VSWA-29102 | check_win_foldersize - Wrong critical threshold argument name |
| VSWA-29098 | [box] check_api_paloalto - type of token argument in undefined bis |
| VSWA-29150 | [Box] MS-WIN-PS-Eventlog - check_ps_win_eventlog - not retrieving warning and error logs |
| VSWA-29119 | The API for generating box configurations is inaccessible |
| VSWA-29154 | [Prevision] Widget graph forecast not calculated prevents display |
| VSWA-29151 | check_snmp_huawei_generic_entity - Plugin not working |
| VSWA-29152 | check_netapp_ontap_aggregate_health - Unmodified command |
| VSWA-29106 | Plugin check_postgres.pl: Added argument "Runtime" - Incorrect argument description |
| VSWA-29105 | check_wmi_service_notstarted, arg 4, backslash not visible |
| VSWA-29147 | check_ipmi_dell_idrac_powersupply - exclude instead of exclude + English text in EN version |
| VSWA-29169 | CISCO-ASA-Vpn - check_snmp_ciscoAsa_vpn argument 5 is not located |
| VSWA-29153 | check_ipmi_dell_idrac_temperature - english text in EN. |
| VSWA-29135 | HTTP_HTTPS - check_http_full ignore -o1 -o2 parameters |
| VSWA-29116 | check_snmp_huawei_temperature_entity command - "SNMP version" argument definition to be reviewed |
| VSWA-29140 | check_snmp_huawei_generic_entity command - "Unit" argument definition to be reviewed |
| VSWA-29262 | [Box] MS-WIN-PS-Eventlog - error in the description of the argument Name of the event log |
| VSWA-22185 | [Box] Avamar templates: being able to use the Postgre monitoring account |
| VSWA-29248 | [argument type of user account badly translated |
| VSWA-29250 | [untranslated argument descriptions for check_pgsql_custom_query |
| VSWA-29270 | [Box] Huawei-Switch-Generic-Entity - check_snmp_huawei_generic_entity Incorrect output message for TCT step 4 |
| VSWA-29264 | [Box] MS-WIN-PS-Eventlog - bad return code when the Information Alert Threshold argument is empty |
| VSWA-28243 | Dataviz, widget graph: change period not functional when forecasting enabled |
| VSWA-29449 | Windows 2019 system has too many service models |
| VSWA-29436 | Synchronous conf generation: unmodified files on box |
| VSWA-29438 | SNP - Incorrect conf_file right |
| VSWA-29164 | check_snmpv3_table_value + check_snmp_table_value - multiplication is not performed |
| VSWA-29279 | [Box] check_http_synology_hyperbackup_jobs: not runnable from /home/nagios |
| VSWA-29166 | check_snmp_table_value - Review output with incorrect SNMP filter/table/value |
| VSWA-29118 | Synology-Hyper-Backup - check_http_synology_hyperbackup_jobs , the plugin always displays the message 'can't connect to api' for steps (6,7,8,9,10) |
| VSWA-29378 | check_http_synology_hyperbackup_jobs - Inconsistency of "Port" and "http Protocol" parameters |
| VSWA-29377 | check_http_synology_hyperbackup_jobs - Error in threshold handling |
| VSWA-29266 | [Box] Veeam-Job-Status - check_veeam_job - the perfdata read_data, stored_data and avg_speed are no longer returned by the plugin |
| VSWA-29156 | [Box] Veeam-Job-Status - check_veeam_job - Output should not contain "Job OK" when status is CRITICAL |
| VSWA-29155 | [Box] Veeam-Job-Status - check_veeam_job - Veeam-Job-Status service is not working on stage |
| VSWA-29376 | check_http_synology_hyperbackup_jobs - Incorrect return message if the port is invalid |
| VSWA-29109 | [ODS_PerfData|ODS_StatusData] ID pasi used instead of UUID |
| VSWA-29263 | check_http_full command - Change of message and status after deployment |
| VSWA-29162 | check_snmpv3_table_value - EN locale: some arguments in EN, some in FR |
| VSWA-29258 | [Box] Veeam-Job-Status - check_veeam_job - Veeam-Job-Status service is not working on stage |
| VSWA-29561 | Import in error of the equipments with creation of the associated services |

Product Manager ServiceNav
Testimonial from Grenoble University Hospital on its use of AppsMon - Webinar and cocktail preparation workshop