Rescue mode, report evolution
Rescue mode: don't lose your view in case of platform failure
When using your monitoring platform, a network outage or a platform crash can happen, leaving your operations team in the dark, without access to the ServiceNav website.
Your only means of supervision becomes email notification, which quickly shows its limits because it offers no overview.
To help you keep an eye on your park, we have developed the rescue mode.
Accessible via a browser, by entering the name or IP of your ServiceNav Box, this interface allows you to :
Consult the technical operation, on the perimeter of the data supervised by the Box
Refresh the information presented
Page
Enable automatic refresh
Filter by status, name, IP, details
This is true even if your ServiceNav platform is offline or your internet link is interrupted.
Rescue mode is disabled by default, for security reasons. Your ServiceNav consultants are available to assist you in activating it, via our assistance.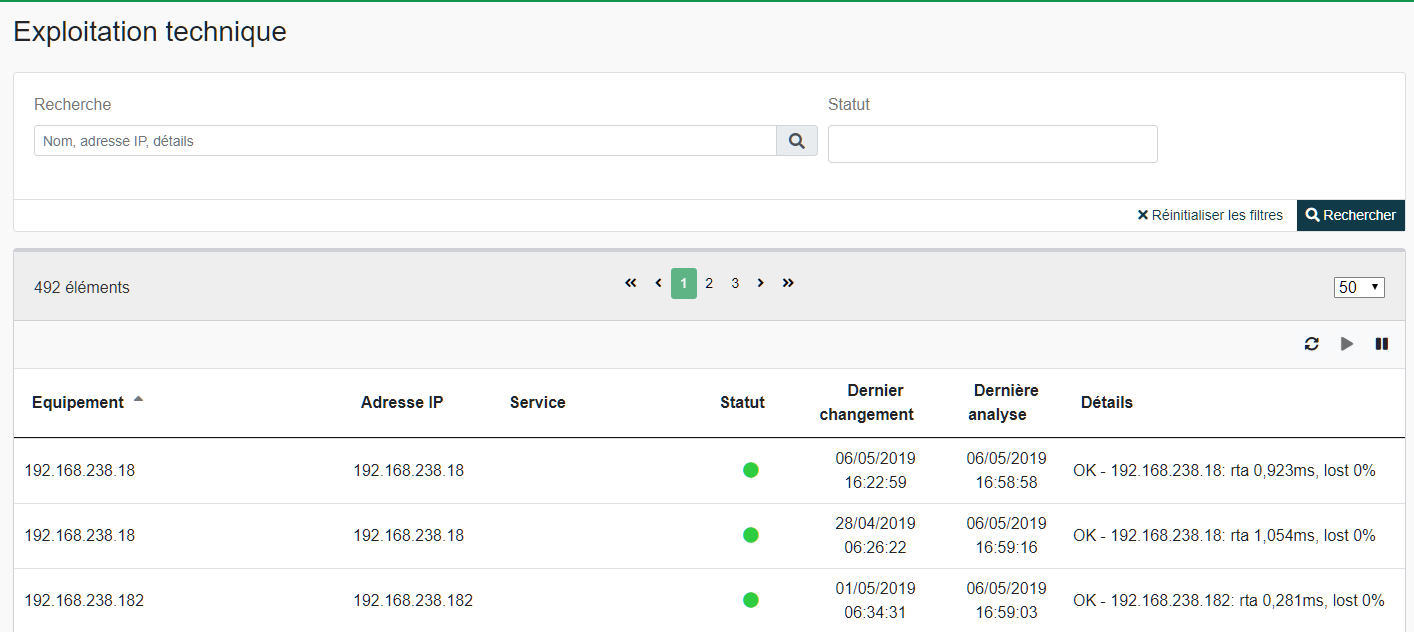 Current State of the Park Report
The "Current State of the Park" report is evolving, and presents new information:
Summary of the number of equipment by category
Display the list of current alerts with their ticket number
This addition allows for more complete reporting on the status of the fleet, including a breakdown by category, and the "ticketing" dimension.


Service Weather - Dependency graph
Some changes have been made to improve the use and readability of the dependency graph.
When the user services graph is opened for the first time, the "Animate critical path" checkbox is now unchecked (and therefore the path is not animated).
By checking or unchecking the box, the choice is memorized
The green links never blink, whether the "Animate critical path" box is checked or not.
Strong password generation
When creating a user, it is now possible to generate a strong password:
10 characters
Upper + lower case + numbers + special characters


Product Manager ServiceNav
Testimonial from Grenoble University Hospital on its use of AppsMon - Webinar and cocktail preparation workshop