ITSM Service Manager integration, SAML authentication, Dataviz developments
Stopping the classic dashboard
Version 5.1 marks the end of the historic "Classic Dashboard" functionality, which has been replaced for several years now by the Dataviz module.
It is now necessary to deploy Dataviz, which can be based on the widgets already defined (Status lists, Fleet monitoring, Maps, ...)
Evolution of the RemoteOperationBox process supervision
A new service model is in place for the supervision of the boxes.
With version 5.1, the number of processes for nominal operation of RemoteOperationBox is reduced to 4 (instead of 6).
These processes can be supervised using two models: LIN-Process-StatusInstances and LIN-Process-StatusInstances-RemoteOperationBox.

In case you use LIN-Process-StatusInstancesIt is necessary to replace this model with LIN-Process-StatusInstances-RemoteOperationBoxon all your services, and adjust the threshold to 4.
This is handled automatically, during the upgrade, for services based on the LIN-Process-StatusInstances-RemoteOperationBox.
Strong Service Manager Integration (ITSM)
The following integration features are now available:
Equipment - Configuration item
It is now possible to associate a ServiceNav device with a Service Manager configuration item.
The common key is the Service Manager ID, and can be updated via Import or API.
This identifier is visible in the configuration sheet, and the detail sheet of an equipment.
Configuration sheet :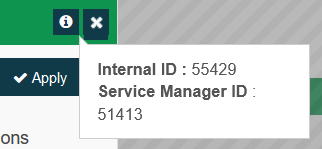 Detail sheet :

Incident - external link
It is now possible to access the incident record in Service Manager when it is related to a ServiceNav device or service.
From the Status List :

From the technical operation :

From the detail sheet :

This feature relies on Service Manager's Auto Connection Link, and will therefore require authentication each time a window is opened, if SSO authentication is not enabled in Service Manager.
Requests for change - follow-up
The status history now shows change requests when the attachment is linked to a Service Manager Configuration Item.
Clicking on the request reference opens the corresponding form in Service Manager, and relies on the Auto Connection Link functionality.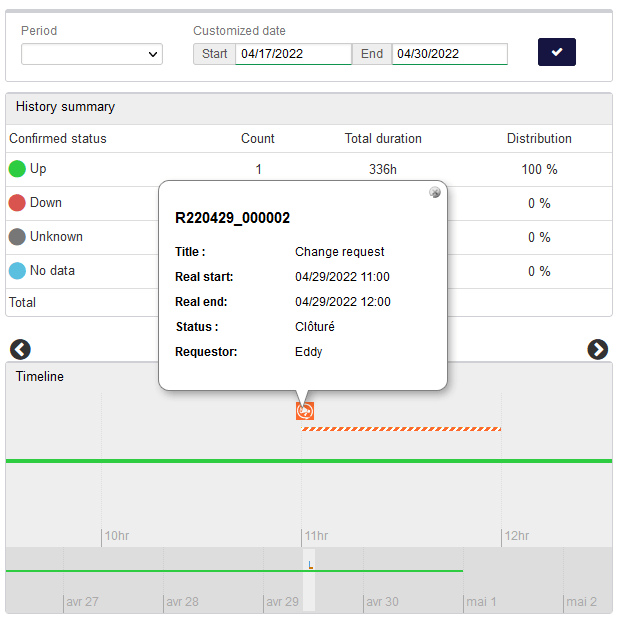 SAML authentication can be enabled for a company (Administration > Integrations > SAML) and will be inherited by its child companies.
It is carried out in 3 stages:
Registration of ServiceNav with the identity provider
Registration of the identity provider with ServiceNav
Additional information (optional, depends on identity provider)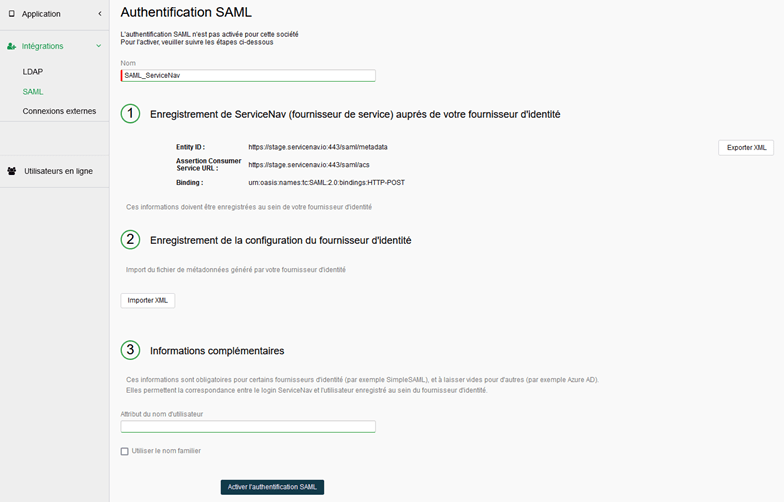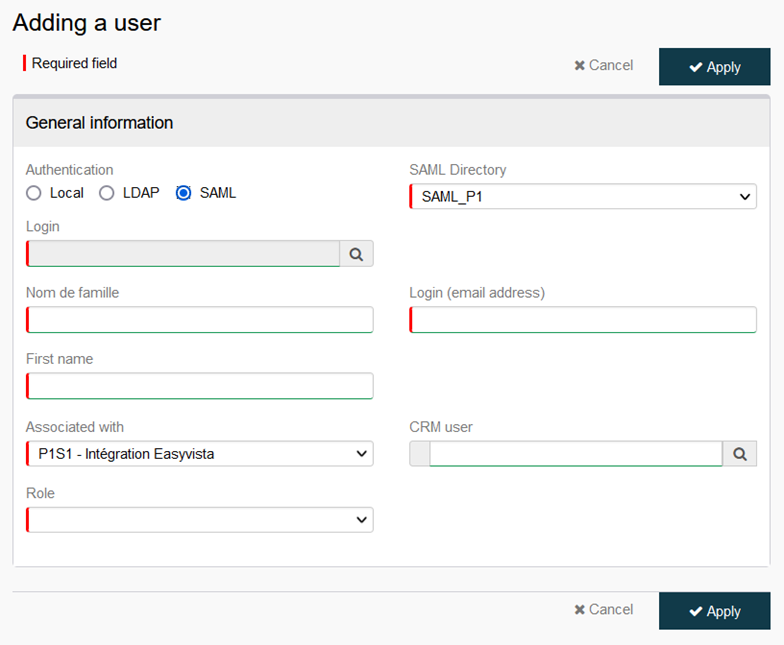 Once authentication has been configured, it is possible to convert existing (definitive) users or to create a new SAML user: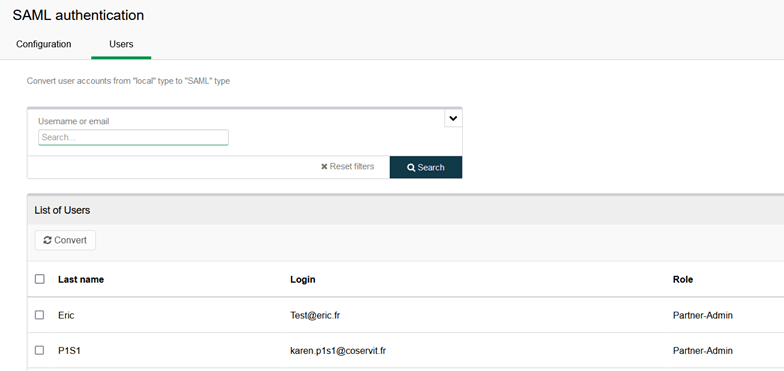 Evolution of the login screen
With the arrival of SAML authentication, the connection screen has evolved, and now proposes the entry of the login, in order to redirect the user according to his type of account (local, SAML, LDAP).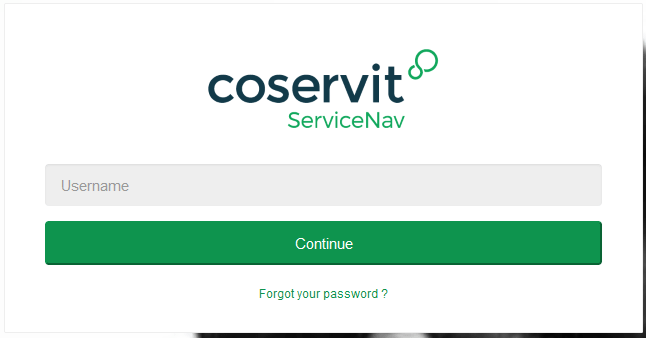 Significant performance optimisation work has been carried out, guaranteeing fast display in conditions of limited connectivity (mobility, saturated access, etc.).
The sorting of the "User Services" widget has evolved, and is now more logical:
By status (Off > Unknown > Undefined > Downgraded > OK)
Then by name, alphabetical order

Product Manager ServiceNav
Testimonial from Grenoble University Hospital on its use of AppsMon - Webinar and cocktail preparation workshop