In partnership with one of our customers, we produced a dashboard for their service center that is displayed on the TV in the Open Space.
Objectives of the dashboard:
Know in real time the status of its backlog and be able to adjust the staff load if necessary.
See in real time the evolution over 3 days, the number of openings and closings of requests
Know the average time of resolution, the respect of the SLA ...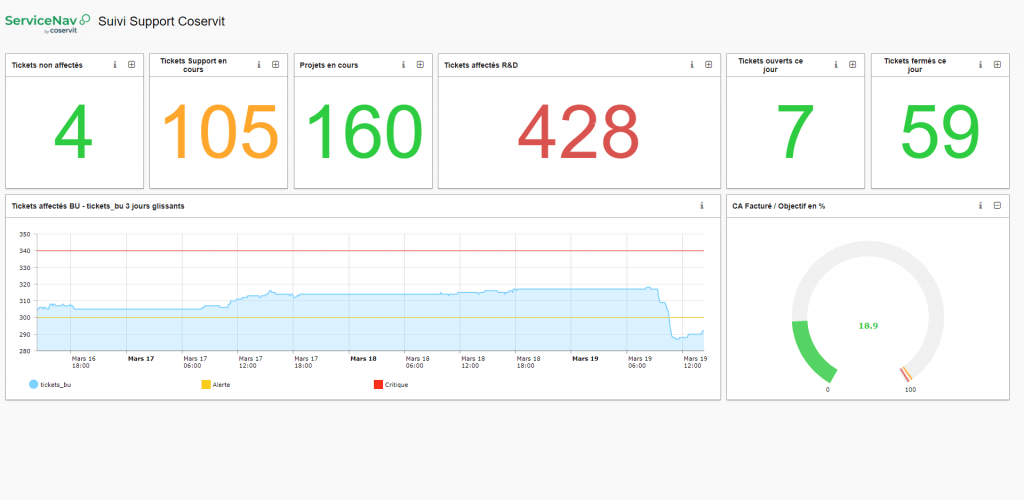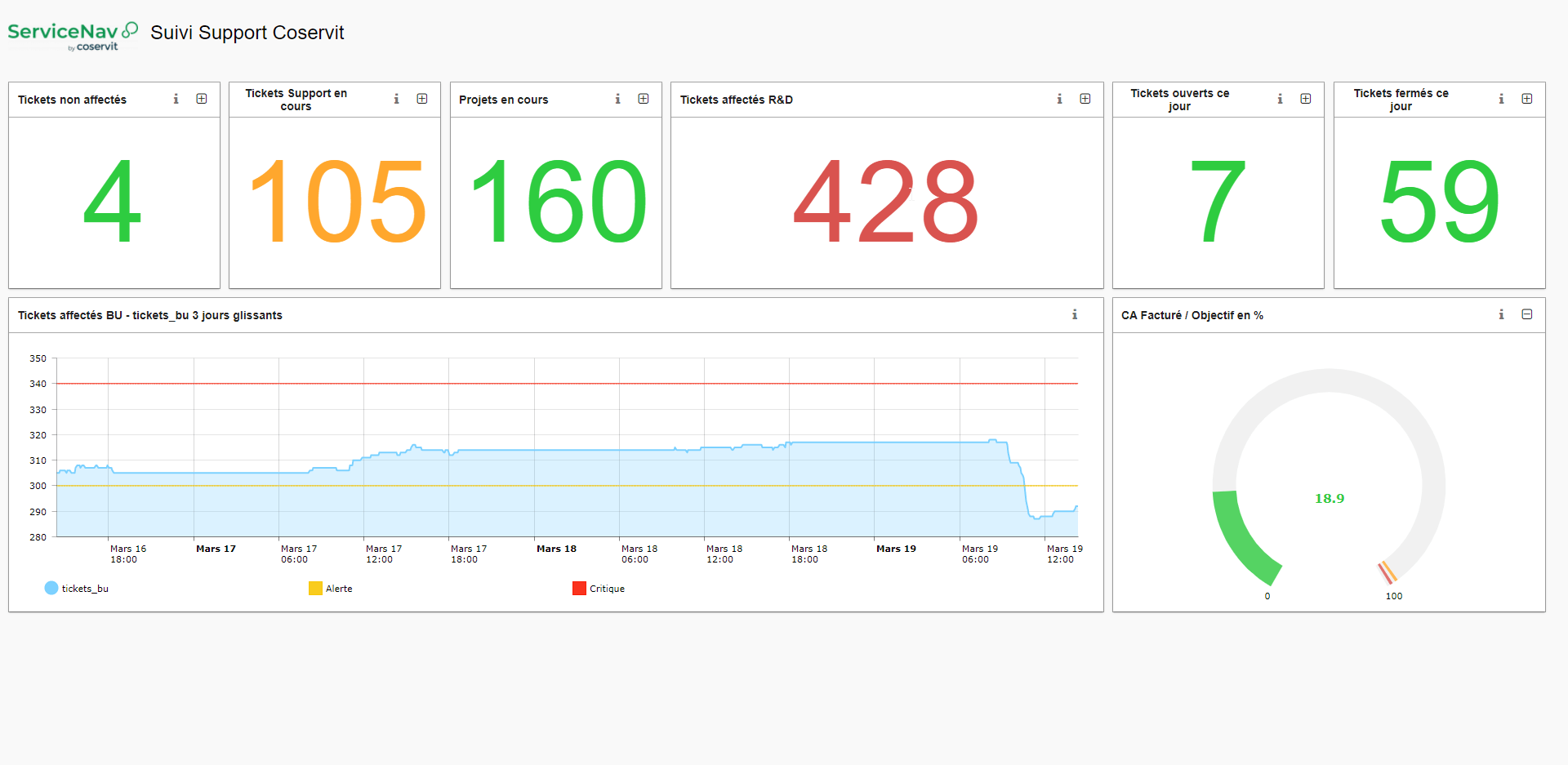 Do not hesitate to contact us to implement a similar solution for your Service Center.