In partnership with one of our customers, we produced a dashboard for their service center that is displayed on the TV in the Open Space.
Objectives of the dashboard:
Know in real time the status of its backlog and be able to adjust the staff load if necessary.
See in real time the evolution over a week, a quarter or a year of the opening and closing of demand.
To know over a week, the average time of resolution, the respect of SLAs ...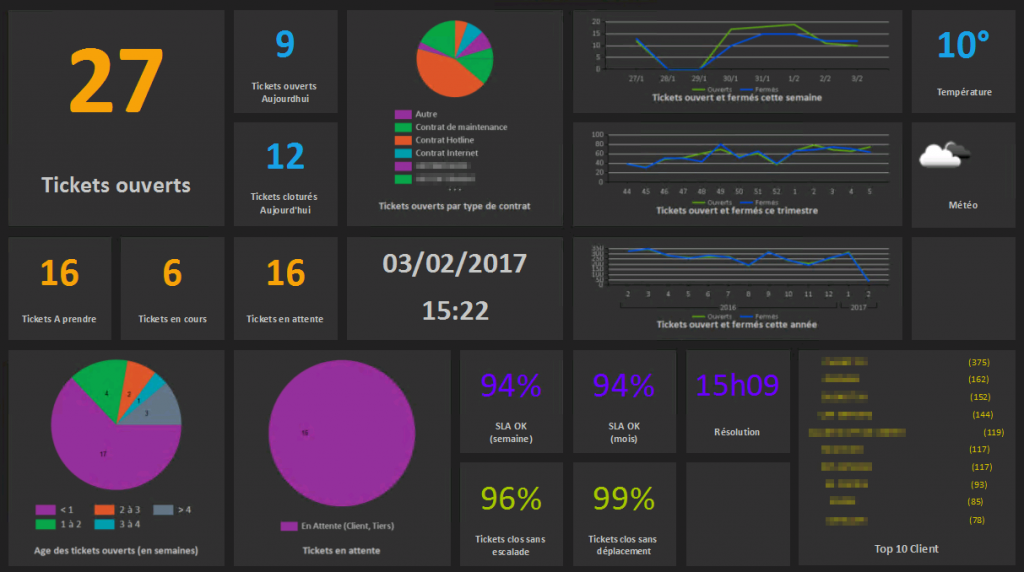 Implementation :
Thanks to the SSRS solution, included with SQL Server, it is possible to create reports that can be fully customized according to the partner's needs.
Do not hesitate to contact us to implement a similar solution for your Service Center.