Nativement destiné à des activités d'avant-vente, de vente, et d'après-vente, l'outil CRM peinait à assurer le suivi des projects, à partir de la signature de la commande, jusqu'à leur facturation.
Les fonctionnalités de gestion de projet de ServiceNav Customer Care propose a workflow for data entry and monitoring, around the delivery of your projects.
Ce flux est utilisé par les équipes Coservit, dans le cadre du delivery des projets ServiceNav.

Les étapes sont les suivantes :
L'opportunité est gagnée

son étape est « Commandée et non livrée »
son statut est « Gagnée »

The project manager launches the project

clic sur le bouton « Lancer projet », sur l'Opportunité
une demande d'assistance de nature « Projet » est créée et rattachée à l'Opportunité
il est proposé de renseigner le temps vendu
if the customer has the link NCCS Plus (Opportunités <> pièces de vente Sage GesCo), les lignes du bon de commande sont converties en actions sur cette demande (correspondantes aux prestations vendues)


Le consultant crée/planifie/réalise les différentes actions projet, au sein de la demande

saisie du travail effectué
saisie des temps (intervention et déplacement)

The project manager follows, par son tableau de bord, l'avancement du projet et les écarts sur temps vendu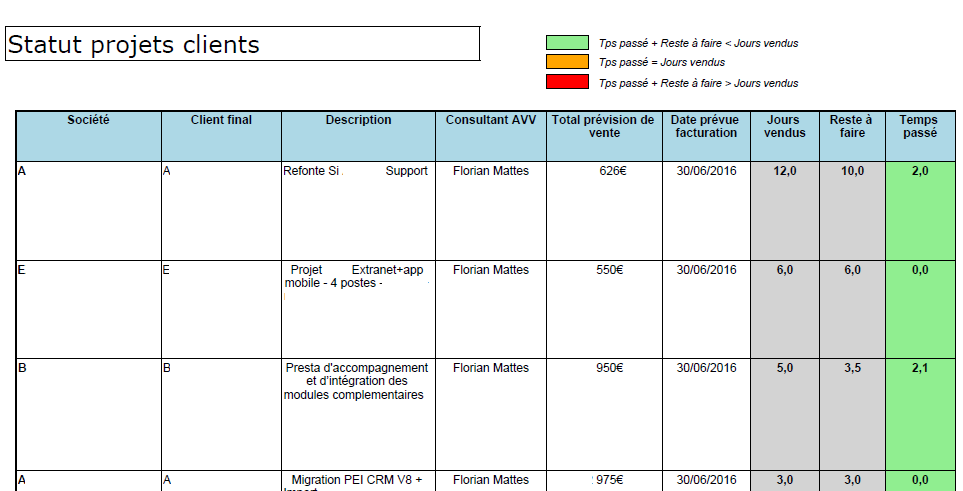 Le chef de projet est notifié lorsque toute les actions projet sont terminées
It can perform the recipe settle the bill. La demande est clôturée et le service facturation est informé