Originally intended for pre-sales, sales and after-sales activities, the CRM tool was struggling to keep track of projectsfrom the moment the order is signed to the moment it is invoiced.
The project management features of ServiceNav Customer Care offer a workflow for input/tracking, around the delivery of your projects.
This flow is used by Coservit teams, in the framework of the delivery of ServiceNav projects.

The steps are as follows:
The opportunity is won

its stage is "Ordered and not delivered
its status is "Won

The project manager launches the project

click on the "Launch project" button, on the Opportunity
a "Project" assistance request is created and attached to the Opportunity
it is proposed to enter the time sold
if the customer has the link SNCC Plus (Opportunities Sage GesCo sales documents), the lines of the order form are converted into actions on this request (corresponding to the services sold)


The consultant creates/plans/realizes the different project actions, within the application

recording of work done
Time entry (task and trip)

The project manager follows, through its dashboard, the progress of the project and the variances on time sold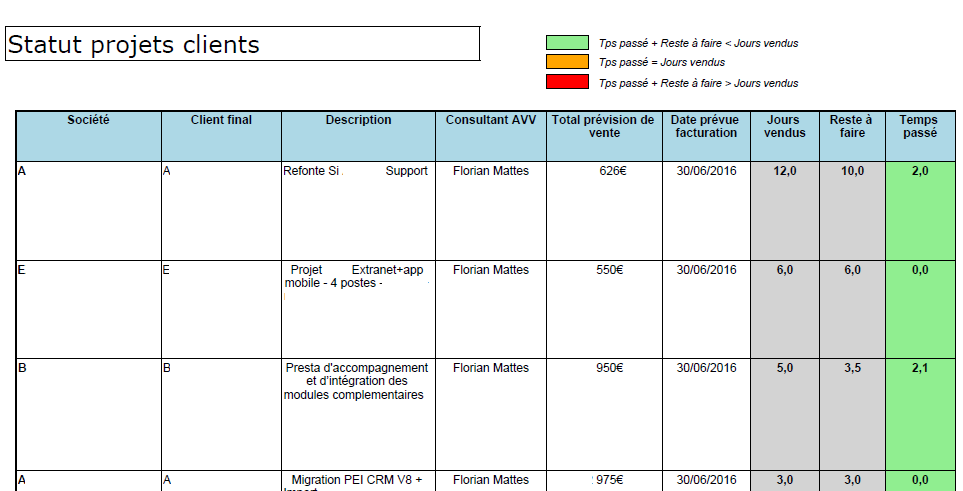 The project leader is notified when all project actions are completed
It can perform the recipe and close out the project. The request is closed and the billing department is informed