The essentials
La gestion de changements s'avère très complexe, avec des impacts potentiellement très importants en termes de disponibilité, de coûts, de perte de données.
La supervision peut valider a posteriori la bonne application d'un changement, et identifier les horodatages des changements.
Un changement, c'est quoi ?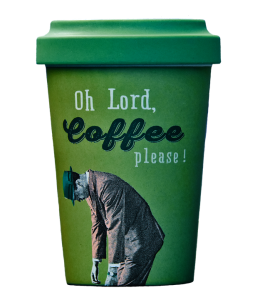 Le système d'information change constamment, au gré des nouveaux projets, des actions correctives, des modifications de configuration. Le processus de gestion des changements est l'un des processus de gestion informatique les plus complexes à maîtriser, et potentiellement qui impacte le plus la disponibilité et la performance des services IT, ainsi que la vélocité de l'exploitation lorsqu'il est hors de contrôle.
A titre d'exemple, le changement d'une règle de pare-feu peut conduire à l'inaccessibilité d'une application Web : il peut facilement être identifié par le Support Informatique, les utilisateurs s'en rendant compte relativement vite. Mais que dire d'un changement portant sur un échange de données, survenant en début de mois, dont l'impact se révèle en fin de mois, lors d'une clôture comptable ? Au-delà de la correction, les données de l'application consommatrice doivent être reprises, dans un laps de temps restreint. Il n'est donc pas rare qu'un autre changement soit effectué dans l'urgence, amenant d'autres incidents …
Nombre d'acteurs procèdent à des changements, leur volumétrie est donc très forte, les accès aux systèmes restent malgré tous relativement ouverts en dépit des politiques de sécurité en place, l'action précède souvent la réflexion, il est parfois difficile d'identifier un changement et le processus à appliquer : tout cela concourt à une absence de gestion de changements.
ITIL est d'un concours précieux, et propose une méthode basée sur l'enregistrement, la priorisation, l'évaluation sur les axes business et techniques, la planification, la mise en œuvre de façon différenciée en fonction des étapes précédentes.
Les outils clé pour piloter les changements incluent la base de données d'enregistrement des changements, la Configuration Management Database (CMDB), the schedule of changes.
L'organisation met l'emphase sur le partage, la collégialité, et établit en même temps des rôles précis : gestionnaire des changements, experts fonctionnels ou techniques, représentant des utilisateurs ou services métier, Change Control Board (CWB).
Et la supervision, dans tout ça ?
La supervision se révèle très utile pour vérifier a posteriori les impacts négatifs d'un changement, qu'un processus de gestion de changements soit en place ou pas. La mise en corrélation de l'horodatage d'une alerte avec celui d'un changement réduit fortement le délai du diagnostic, et concourt ainsi à l'augmentation de la disponibilité des services.
Encore faut-il que le périmètre de supervision soit relativement fin et adapté aux environnements supervisés : supervision de ports depuis Internet, de services Windows, processus Linux, supervision de journaux système ou applicatifs, de présence, taille et/ou âge de fichiers.
Suivant les technologies, la supervision peut également alerter d'un accès à un système et ainsi permettre d'identifier l'horodatage d'un changement potentiel. Elle participe ainsi pleinement aux processus de gestion de la sécurité.
Enfin, la supervision doit être à jour : un changement modifie par nature le système d'information.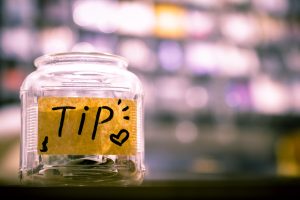 Il est donc obligatoire de réaliser les actions suivantes en fin de changement :
#1 – informer les acteurs des impacts potentiels sur l'usage du service : les utilisateurs, le Centre de Services.
#2 – mettre à jour le référentiel, c'est-à-dire la CMDB
#3 – mettre à jour la supervision
Would you like to know more about ServiceNav supervision? Contact us !