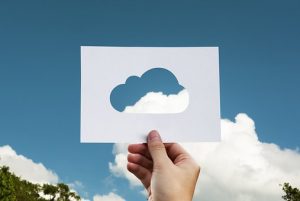 At a time when companies are faced with ever-increasing data flows and security issues, hybrid infrastructures, such as the hybrid cloud, appear to be the ideal solution. However, monitoring this type of infrastructure can become a real headache for IT teams.
The hybrid cloud: an ideal solution?
The hybrid cloud offers many advantages that are attracting more and more companies wishing to combine security and scalability.
The Private Cloud guarantees the highest level of security for the company's most sensitive data.
The Public Cloud allows you to store a large amount of data at a lower cost, and to cope with peaks in activity without slowing down applications and services.
The Hybrid Cloud is flexible and can be adapted to most businesses. The IT department itself chooses the distribution of applications and data storage between the public and private Clouds. But as with a traditional network, the hybrid Cloud requires a high level of supervision to ensure that it works properly.
Supervising hybrid infrastructures: a major challenge for the IT department
By definition, the hybrid cloud multiplies the number of infrastructures to be monitored. The IT department must monitor both its internal network and ensure that the applications and data stored in the public cloud are working properly. Traditional monitoring tools do not always provide an overview of the company's hybrid infrastructure. Teams are therefore forced to multiply the number of monitoring steps, and thus lose efficiency and productivity. As a result, they are unable to anticipate possible slowdowns and blockages, and are sometimes forced to take emergency action.
To overcome this problem, which can become an obstacle for the company, the IT department can turn to a single monitoring platform, integrating and processing both public and private cloud data. This type of platform provides a complete view of the network and applications, and allows the IT department to supervise its entire network in a global and proactive way.
=> ServiceNav: an ideal solution for monitoring hybrid infrastructures.
The ServiceNav IT monitoring software offers optimal visibility into all layers of the information system, including networks, servers, storage, applications and cloud services. A intuitive solutionThis is a customizable and scalable solution that adapts to the needs, requirements and constraints of each company.
Our expert and passionate team will help you configure and deploy this monitoring solution to ensure the continuous operation and performance of your cloud and non-cloud hosted services and applications. Real-time, end-to-end monitoring allows for informed and educated decisions across the entire infrastructure.