Business supervision dedicated to retail
French SaaS editor ported to Azure or OnPremise, Coservit works with several companies in the retail world (But International, Galeries Lafayette, Babou...) on the subject of system, network, application and multi-cloud monitoring.
Beyond the technical part (systems, networks), the supervision is also business and application.
Indeed, below is a business dashboard with the objective of displaying the status of the crates.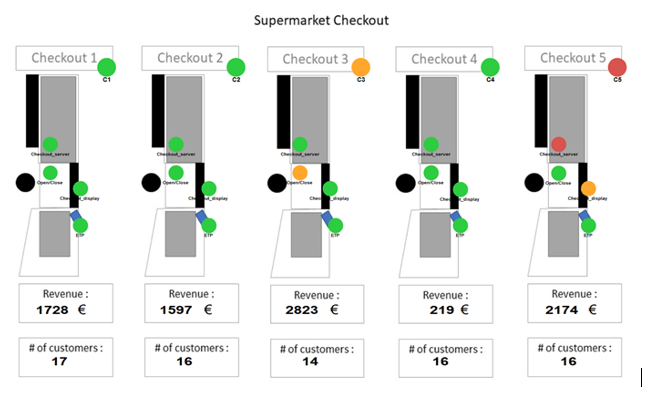 For each case, the following are displayed:
- The operating status of each cash desk element (cash desk server, display, credit card terminal),
- The opening status of the fund,
- The turnover achieved by the cash desk during the day,
- The number of checkouts during the day.
These last two pieces of information come from SQL queries that are performed in the database containing the sales and the checkouts.
Mail not received after registration?
Ready to discover our solution of monitoring solution
forecast

and decision making?