The best known software in the network monitoring sector brings together a shrinking community. Its developers themselves are less present.
Nagios is suffering from its limitations and even the Nagios World Conference 2016, which was to be held in Minneapolis this September, has been cancelled. Fortunately, there are alternatives for companies looking for simplicity and performance in the management of their IT systems and IT service management. Among them, the computer monitoring software global ServiceNav Monitoring developed by Coservit.Request a demonstration of the ServiceNav software
Nagios' Limits
Nagios was liked for its very simple basic model, its security, its alerts in case of malfunctions and problem resolution, and its freeware. But although Nagios is open-source software, it is not free if you think about it in terms of time. Valuable time that you don't spend optimizing your infrastructure or focusing on your customers and the development of your business.
Another major problem that many companies face is that Nagios is not easily integrated with other systems. It also doesn't allow you to simply create custom dashboards.
The interface of the application is not very intuitive and ergonomic, its configuration is not very easy and offers a limited basis if you don't download all kinds of plugins.
ServiceNav Monitoring: the alternative to Nagios
90% of Coservit's customers have switched to our solution for reasons of simplicity.
ServiceNav Monitoring, our IT supervision softwareis based on the Nagios principle but the limits of the application have been exceeded.
Our former Nagios customers therefore benefit from extended features while recovering their initial Nagios configuration: automatic migration to ServiceNav Monitoring.
This fully customizable solution has been designed to enable Proactive management and preventive maintenance of IT services.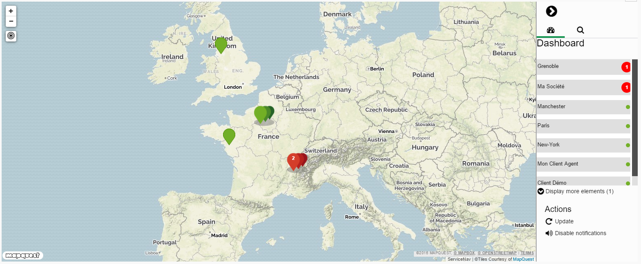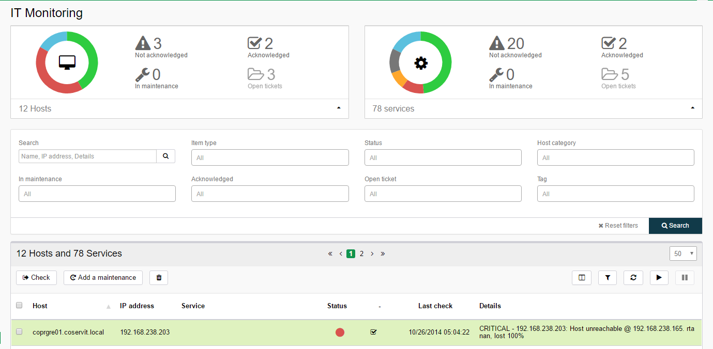 An intuitive interface to facilitate IT supervision
From deployment to reporting, your IT systems supervision is simplified. ServiceNav Monitoring offers its users a personalized dashboard allowing the transmission of information to the right person. This application also offers you the possibility to import existing tool configurations.
Networks, servers, storage, applications, cloud services: ServiceNav Monitoring offers its users global and optimal visibility. Some 1200 models of control points are available and automatically detected to provide relevant metrics in real time.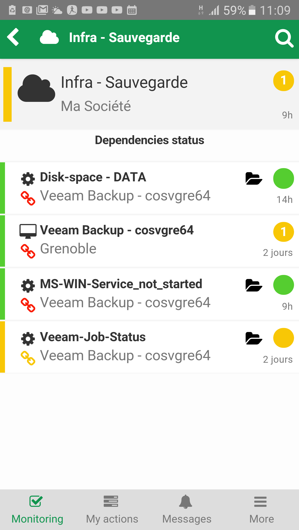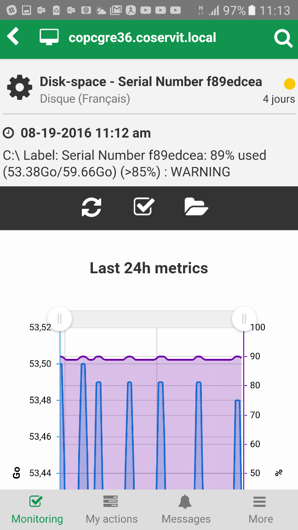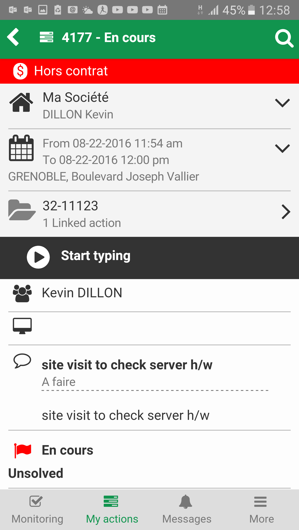 Solution deployed in numerous companies, from theAirport from Marseille to Departmental Council from the Vaucluse to the Regional Hospital Center of Orleans, ServiceNav Monitoring aims to facilitate IT supervision tasks by detecting problems in order to prioritize them and send the information to the right person. The information is prioritized and the reports issued are easily understandable to the person reading them, regardless of his or her profession. Raw data is transformed into relevant management information.
To find out more about the ServiceNav Monitoring IT supervision software, do not hesitate to contact the Coservit team.