Teleworking, objective availability
100%

!
While the epidemic lasts, ensure the availability and performance of your IT services for teleworking, with ServiceNav!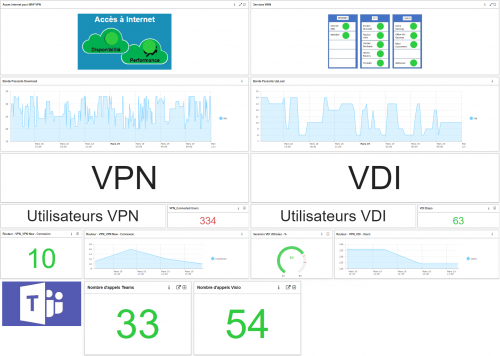 In the current exceptional circumstances linked to the COVID-19 coronavirus epidemic, the government has called for the mobilisation of digital players who could provide solutions and assistance to businesses in the current health and economic context we are going through. As a result of COVID-19, teleworking environments are becoming a critical resource for organizations of all sizes. Coservit wishes to be associated with this solidarity initiative: for the duration of the epidemic, we offer a free subscription to ServiceNav SaaS, to enable CIOs, CTOs, production managers... to supervise their teleworking environments.
With access to ServiceNav SaaS, you have a complete monitoring platform for your IT teleworking environments, covering :
the collection of health and usage information from technical components (access network, virtual office infrastructure, VDI infrastructure, VPN connection termination points, SSL, etc.).
the production of indicators of availability and use of services
alerting you in case of overflow or failure
the distribution of dashboards to users in order to support your communication, even more crucial in these exceptional times we are all living through