Finding on ITSM tools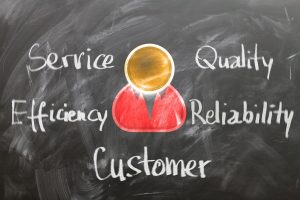 The use of ITSM (IT Service Management) tools is established for almost all players in the IT world.
Some examples: EasyVista, GLPI, Akuiteo, Sage CRM, ...
The advantages of these products are major, in terms of the quality and efficiency of customer service, the historisation of actions and the development of a knowledge base accelerating diagnosis.
The final objective is always the same: to improve the quality of service, reduce downtime -> To satisfy the end users and allow them to work in the best conditions.
The natural limitation of ITSM tools
By their nature, ITSM tools address the following issues in hindsightthat is, when they occur.
Indeed, the beginning of the processing is marked by the creation of the ticket/incident, most of the time following a feedback from the user, who observes a malfunction.
Although indispensable, addressing problems as they arise is not/no longer sufficient, in a context of increasing demands in terms of availability of critical applications and equipment, and users often under pressure.
This is where an IT supervision software solution comes into play.
To supervise is to anticipate
A strong added value of any supervision tool is its ability, via adapted control points and relevant thresholds, to anticipate incidents.
By their very nature, supervision controls are as close as possible to the equipment and applications and detect any abnormal behaviour in near real time.
The examples are infinite: disk near saturation, high CPU load, slow access to a URL, backup task in error, ...
Supervising means detecting these behaviors and providing appropriate treatment before the user encounters a problem.
An ERP of services to govern them all
Based on these observations, the place of supervision in the support process seems natural and the whole can be seen as a real services ERPThe project is based on 2 tools: ITSM and supervision.
Placed upstream of the ITSM tool, the supervision tool allows :
Detecting minor alerts (warnings) and launching preventive actions: increasing disk space, replacing a component, communicating with users about upcoming maintenance, etc.
Detection of critical alerts and their reactive treatment, before the first customer call is received. This is further facilitated by a ticket creation on receipt of payments proposed ServiceNav and is compatible with other many market tools.
Placed downstream of the ITSM tool, it becomes possible to :
Analyze the history of the statuses/metrics of an element, in order to facilitate the support diagnosis and to make the correlation of events.
Consult the ticket history of an element, and the status of the current ticket, directly from ITSM, in order to evaluate the failure rate of this element.