Network supervision refers to the monitoring of the proper functioning of computer networks and computer services connected to these networks.
Network monitoring focuses more specifically on the quality (bandwidth) and the security of the Internet connection but also, by extension, the state of the connected services and equipment: servers, printers, workstations, etc.
The challenges of network monitoring
A network architecture is the backbone of any enterprise infrastructure. The continuous monitoring of its computer network is essential, a network failure can lead to a loss of business detrimental for the company. For your information, a network unavailable or not easily accessible 1% time is 87 hours of work per employee that are impacted.
It is therefore essential to be able to detect the risk of incidents or the optimizations to be made before any technical failure of the network. Monitoring network activity also makes it possible to be properly informed in the event of a problem and to quickly implement the right action plan.
How
ServiceNav provides tools to monitor your network at two points:
Technical analysis and failure detection
Analysis of bandwidth usage
Technical analysis and failure detection
A technical failure can be fatal, which is why it is essential to be able to detect the risk of an incident before any failure occurs.
ServiceNav provides sensors that track statistics related to your network interfaces to detect any degradation that could cause a network failure.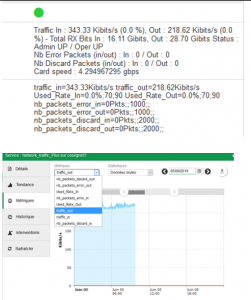 IT Weather Services
Configure your service weather and be proactive by directly accessing the cause of the network degradation and correcting the source of the problem before the technical failure: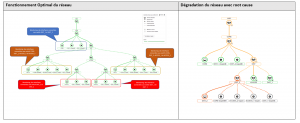 Cartographic Dashboards
Use the DATA DATA of ServiceNav and set up a map-like dashboard with service weather elements associated with status and performance indicators: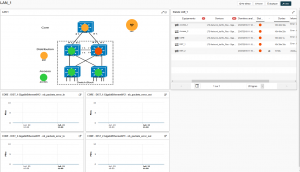 Analysis of bandwidth usage
ServiceNav provides a detailed view of your network traffic to identify users, applications and protocols that consume bandwidth. Armed with this knowledge allows you to configure bandwidth usage policies, optimize your return on ISP costs and ensure adequate bandwidth for your mission-critical applications and services.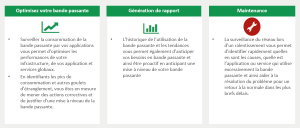 Depending on the technology, use the service models NetFlow or sFlow and set up dashboards to monitor your bandwidth usage in real time: