Mutuals: how to control your supervision costs and optimize your RoI?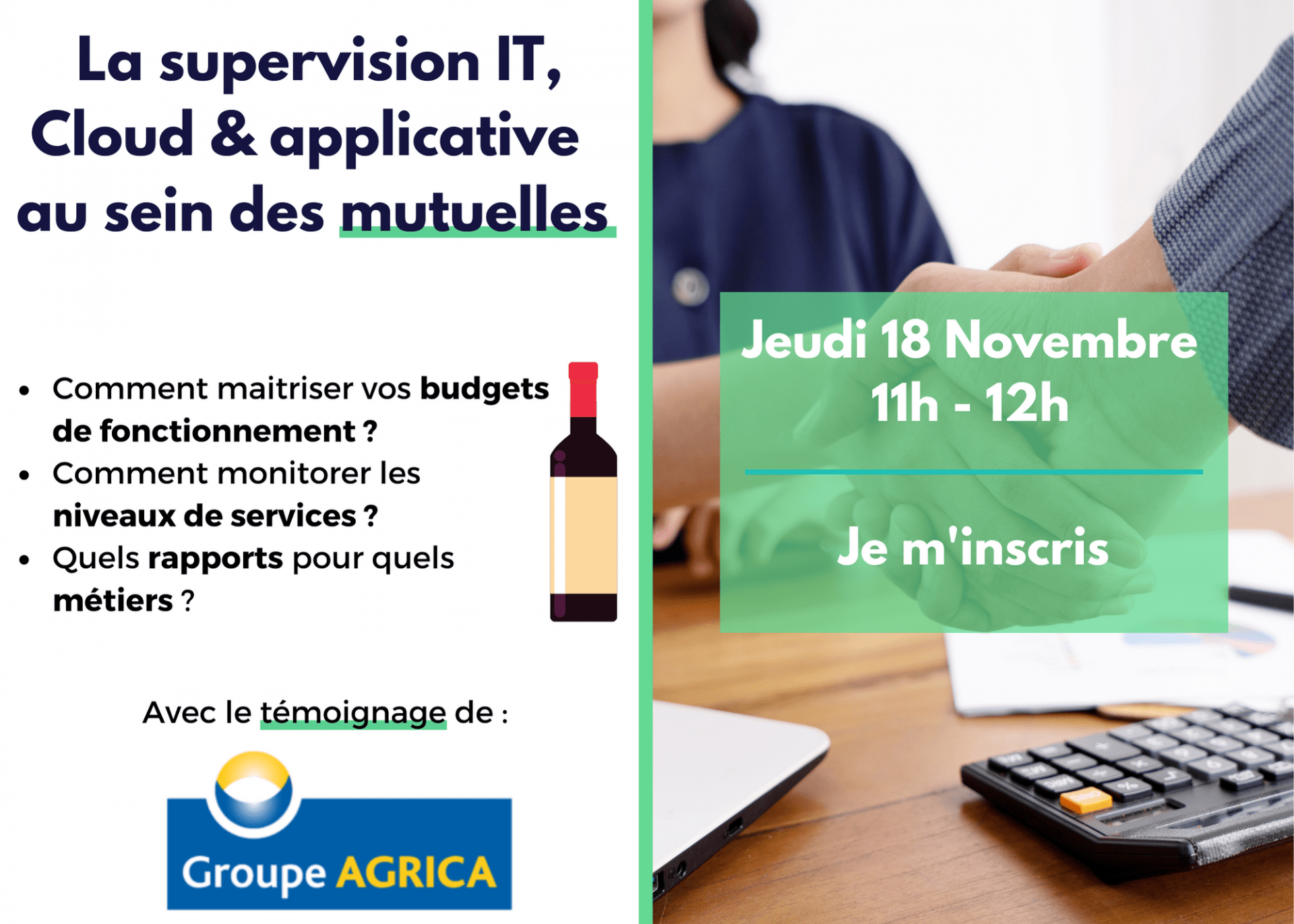 We are pleased to invite you to a webinar dedicated to mutualsduring which we will have the chance to attend the return of experience of Wilfried Lambalaisand supervision referent.Olivier AuschitzkyInfrastructure and Systems Manager at Agrica Group.

Discover how to control your costs related to supervision and optimize your RoI with the help of operating budgetsmonitoring of service levels and the choice of reports relevant to the jobs !
The date of the webinar coincides with the release of the beaujolais nouveauWe will enjoy the release of the new vintage together by sending a bottle of wine to each participant! Subject to registration before 12 November.
It's up to the user!
Program
11h00 : Home
11h05 : ServiceNav, service weather and AIOps
11h20 Testimony of the Agrica Group by Wilfried Lambalais
11h35 The opinion of the person in charge by Olivier Auschitzky
11h40 Question and answer session
Mail not received after registration?
ServiceNav at the Microsoft LAB: the meeting place for the public sector
EasyVista acquires Coservit: discover ITSM technology coupled with ServiceNav!
Lunch / aperitif IT Partners 2021
Ready to discover
ServiceNav

?